As the world of artificial intelligence continues to reshape numerous industries, machine learning has become an increasingly critical skill to master. Business executives, in particular, must grasp the significance of AI in their respective fields and learn how to leverage data effectively.
Pursuing a machine learning certification can unlock new opportunities and enhance your understanding of this transformative technology. Moreover, enrolling in coding courses, such as Python and Tensorflow, can further complement your knowledge in this domain.
Key Takeaways
Machine learning certifications can enhance your career and understanding of AI's impact on business.
Complementary coding courses, like Python and Tensorflow, can reinforce your skillset.
Diverse certification options exist, offering valuable insights and real-world problem-solving techniques.
1. MIT Sloan Artificial Intelligence: Implications for Business Strategy
In this remarkable online program offered by MIT Sloan and MIT CSAIL, you will learn multidimensional facets of artificial intelligence (AI) with a focus on business strategy. The course is facilitated by two distinguished instructors, Daniela Rus and Thomas Malone, who are experts in the field of AI, computer science, and organizational studies.
Daniela Rus is the director of MIT's Computer Science and Artificial Intelligence Laboratory (CSAIL) and serves as the director of the Toyota-CSAIL Joint Research Center. Thomas Malone, a professor at MIT Sloan School of Management, specializes in the role of information technology in organizational design. With their combined expertise, the course aims to provide a comprehensive understanding of AI applications in the business world.
By participating in this program, you will gain:
A solid foundation in AI and its practical applications, enabling you to drive transformation and innovation within your organization.
The capacity to make informed strategic decisions, improve business performance, and integrate essential AI management and leadership insights into your company's operations.
A unique dual perspective from MIT Sloan School of Management and MIT Computer Science and Artificial Intelligence Laboratory, ensuring a well-rounded understanding of AI technologies in the context of business operations.
This machine learning certification is designed for professionals seeking a deeper comprehension of AI and its impact on enterprise. By completing the course, you will not only acquire a valuable credential to enhance your career prospects, but also the knowledge and confidence to lead your organization into a successful, sustainable future.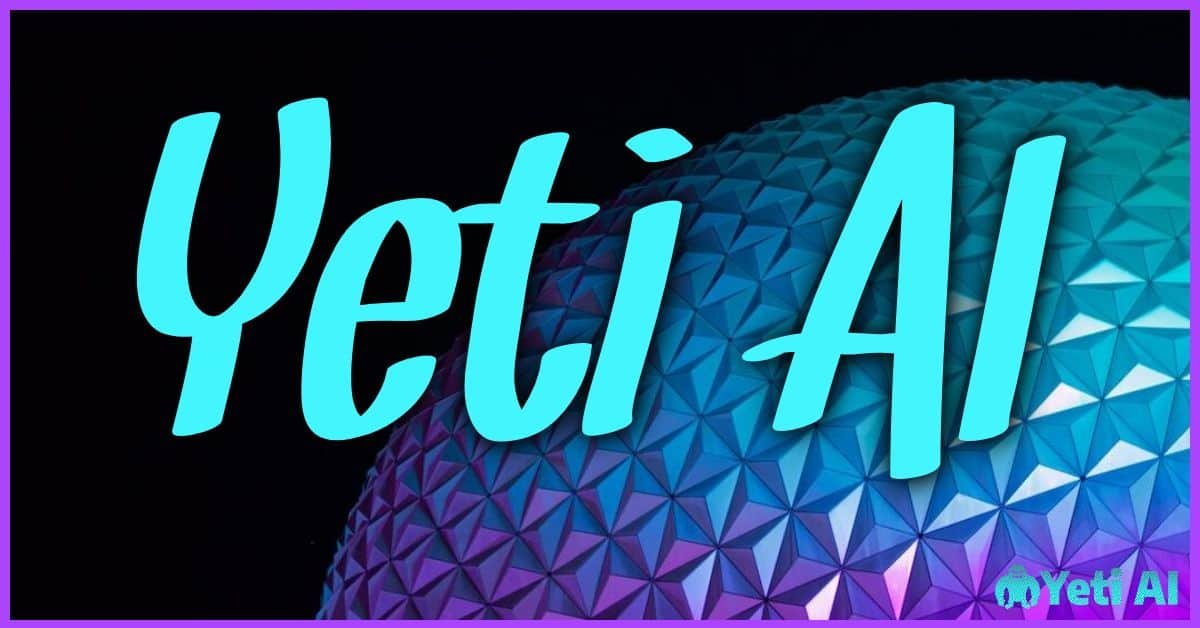 2. Oxford Artificial Intelligence
The Oxford Artificial Intelligence Programme offers an opportunity for you to gain a solid understanding of AI and its potential impact on your business. Led by industrial engineer Matthias Holweg, the course will help you explore the various possibilities for implementing AI in your organization and build a compelling business case.
Some key fundamentals covered during the course include:
Identifying and assessing AI opportunities in your organization
Gaining a strong conceptual understanding of technologies like machine learning, deep learning, neural networks, and algorithms
Examining AI's social and ethical implications through insights from Oxford Saïd faculty and industry experts
Developing a contextual understanding of AI's history, evolution, and making predictions for its future trajectory
Throughout the course, you will be equipped with valuable knowledge and insights, enabling you to make informed decisions about AI and capitalize on its potential benefits. English is the primary language for all course materials, ensuring clear and accessible content. As you progress, you will gain confidence in discussing and implementing AI-centered strategies, contributing to the success and innovation of your organization.
3. MIT Sloan Unsupervised Machine Learning: Unlocking the Potential of Data
This course delves into machine learning applications and their ability to utilize data effectively, regardless of its size, for AI model training. Antonio Torralba, a prominent figure at MIT CSAIL, leads the course with the support of four other instructors.
Throughout the course, you will examine how machine learning techniques are unveiling data's potential and learn how representation greatly reduces the number of labels necessary for building precise AI models. Moreover, you will explore the influence of pretrained AI models in implementing representation learning and generative modeling within organizations.
Gradually, you will appreciate the significance of interpretability and causality when developing accurate ML models. Ultimately, you will become familiar with the real-world challenges involved in deploying machine learning models within your company's framework.
Key takeaways from the course include:
A comprehensive understanding of representation learning in addressing business issues and enhancing AI initiative returns.
An awareness of the challenges, opportunities, and critical aspects of incorporating generative models into an organization.
A well-rounded perspective of pretrained models' landscape and maximizing their use in your organization.
Gaining the expertise to develop transparent, interpretable ML models tailored to your specific context.
By participating in this course, you will develop a strong foundation in data engineering, data preparation, and data pipeline management, leading to advanced skills in unsupervised learning, exploratory data analysis, and becoming an effective data analyst.
4. LSE Machine Learning: Practical Applications
Enhance your data expertise and acquire technical knowledge of machine learning's business applications. This course enables you to develop an effective data strategy, understand the proper use and processing of data, and optimize machine learning applications. Delve into regression, a supervised machine learning technique used to predict continuous variables from a set of other variables.
Gain insights into tree-based methods and ensemble learning, which improve the accuracy of predictions. Grasp the concept of neural networks, their successful applications, and their use in a business context.
Upon completing this course, you will:
Gain a deep understanding of diverse machine learning techniques, including regression, ensemble learning, tree-based methods, and more.
Develop the ability to code in R and apply machine learning techniques to various data types.
Learn about the latest advancements in machine learning, such as neural networks and their business applications.
Receive a certificate of competence from the world-renowned social science, LSE.
Throughout the course, you will gain exposure to essential programming languages like Python and expand your knowledge in statistics, computer science, and linear algebra. By mastering these programming skills and relevant subject areas, you will be well-equipped to tackle real-world machine learning problems confidently and effectively. Remember to keep the tone confident, knowledgeable, neutral, and clear. Write in the second person point of view (you, your, yours, etc.).
5. MIT Sloan Machine Learning in Business
By enrolling in the MIT Sloan Machine Learning in Business online course, you will delve into the world of machine learning and its increasing importance in the business field. Taught by Daniela Rus and Thomas Malone, this course will provide valuable insights on approaching and utilizing transformative technology within your organization.
Throughout the course, you will gain a clear understanding of machine learning fundamentals, the critical role of data, and the essentials of creating an implementation plan. You will also explore various data types, such as sensor, language, and transaction data, which are crucial for applying machine learning techniques.
Key benefits of this program include:
Developing a practical action plan for strategically implementing machine learning in your business. This plan will effectively guide your organization towards success.
Gaining essential knowledge of technical aspects of machine learning without the need for coding or programming. This understanding allows you to integrate machine learning into your strategic plans.
Access to expert guidance from renowned MIT faculty and machine learning professionals. These insights can potentially open up new career opportunities for you in the field.
By completing this course, you will be well-equipped to tackle machine learning problems, design ML solutions, and collaborate with data scientists and ML engineers to facilitate machine learning implementation and operations.
6. Cognilytica – Cognitive Project Management for AI (CPMAI) Certification
Cognilytica's comprehensive course covers data science and machine learning, focusing on the industry's best practice methodology, CPMAI, for successful AI and ML projects. This certification ensures you are prepared for AI and ML implementation, regardless of your current experience level.
Throughout the course, you will dive into a variety of essential topics, including:
AI and ML terminology and concepts
The Seven Patterns of AI
AI project management best practices
In-depth exploration of AI projects using CPMAI
Supervised, unsupervised, and reinforcement learning methods
Key aspects of data science relevant to AI
The integration of business understanding, data understanding, preparation, model development, evaluation, and operationalization
Iterative and agile methods for AI
Building ethical and responsible AI systems
Crafting an effective AI team
Upon completion of this 30-hour course, you will receive a certificate and have access to the following benefits:
Suitable for all skill levels
Up to six months to complete the training
Access to recorded videos and training materials for thirty days after finishing the class
To kickstart your journey with the CPMAI certification, use the 10% discount code: unite-cogcourse-10
Leverage your CPMAI certification to enhance your skills in AWS services, cloud computing, automation, deployment, and AWS machine learning tools such as SageMaker. This will ultimately help you excel in your AWS Certified Machine Learning Specialty and make the most of the Amazon Web Services (AWS) Cloud platform.
7. IBM Machine Learning Professional Certificate
As an aspiring machine learning engineer, IBM offers the IBM Machine Learning Professional Certificate designed to enhance your expertise and prepare you for a rewarding career. This 6-course program delves into crucial topics, such as unsupervised learning, supervised learning, deep learning, and reinforcement learning. Moreover, you'll explore special subjects like time series analysis and survival analysis.
To maximize your learning, you'll work on projects using open-source frameworks and libraries. A digital badge from IBM awaits you upon completion. While the program is open to anyone with computer skills and a passion for data analysis, it's helpful to have a foundation in Python programming, statistics, and linear algebra. Expect to spend around 6 months on this certificate, dedicating approximately 3 hours per week to your studies.
8. IBM AI Engineering Professional Certificate
This Professional Certificate includes six courses that equip you with the necessary skills to excel as an AI or ML engineer. You'll explore fundamental concepts in both Machine Learning and Deep Learning, such as Supervised and Unsupervised Learning. Additionally, you'll learn how to construct, train, and deploy intricate models.
The key elements of this certification encompass:
Six-course program
Studying Supervised and Unsupervised Learning using Python
Utilizing popular Machine Learning and Deep Learning libraries like SciPy, ScikitLearn, Keras, PyTorch, and TensorFlow
Addressing challenges in Object Recognition, Computer Vision, Image and Video Processing, Text Analytics, and NLP
Receiving a digital badge from IBM upon completion
Estimated duration: 8 months, 3 hours per week
Through this certification, you will gain a confident, knowledgeable, and clear understanding of essential AI and ML concepts, preparing you to work with cutting-edge technologies like Google Cloud, Google Professional Machine Learning Engineer Certification, and Google Cloud Platform.
9. Machine Learning at Stanford University
As a participant in this Stanford University course, you will learn highly effective machine learning techniques and gain hands-on experience implementing them. The course equips you with the skills needed to apply these techniques to new and emerging problems, offering a comprehensive introduction to machine learning, data mining, and statistical pattern recognition.
During the course, you will explore:
Supervised and unsupervised learning methods
A variety of case studies and real-world applications
The use of learning algorithms in diverse fields, such as smart robots, text understanding, computer vision, medical informatics, audio processing, and database mining
Upon completion, you will receive a shareable certificate to showcase your new expertise. The course spans approximately 60 hours, ensuring a thorough, yet concise, educational experience.
10. Advanced Learning Algorithms
In this concise yet comprehensive course, you'll gain a strong foundation in machine learning and learn how to utilize these techniques in real-world AI applications. You'll receive insights from experts and be guided through building and training a neural network using TensorFlow for multi-class classification tasks.
To ensure your models generalize effectively to real-world data and tasks, you'll also be taught the best practices for machine learning development. Additionally, you'll learn how to create and implement decision trees and ensemble methods, such as random forests and boosted trees. Emphasizing practical skills and knowledge, this program takes around 34 hours to complete.
As you progress through this course, you'll be exposed to various machine learning techniques, including supervised learning, deep learning, neural networks, ensemble methods, optimization, and regression. Moreover, you'll gain experience with TensorFlow and other essential tools, enabling you to confidently approach reinforcement learning, time series analysis, survival analysis, hyperparameter optimization, and recommender systems.