In today's world, businesses across all sectors recognize the growing importance of cybersecurity, particularly for small-to-medium-sized organizations. Cyberattacks have consistently been on the rise, affecting not just the United States, but countries worldwide and often leading to theft of sensitive customer information.
As the risk of cyberattacks increases, obtaining cybersecurity certifications becomes an essential step to prepare for and combat these threats. Earning a top cybersecurity certification can greatly enhance your professional standing as the demand for cybersecurity skills soars. To help you navigate the available options, let's examine some of the best certifications currently available.
Key Takeaways
Cybersecurity certifications are crucial for professionals to combat the rising threat of cyberattacks.
A top cybersecurity certification can vastly improve your resume and career prospects.
Several reputable options are available to suit a range of cybersecurity and information security roles.
1. Mastering Cybersecurity: Managing Risk in a Digital World
Under the guidance of Eric Rosenbach, a renowned expert in digital security and former Chief of Staff to the US Secretary of Defense, the Harvard VPAL Cybersecurity: Managing Risk in the Information Age course equips you with essential skills and knowledge to tackle cyber threats effectively. As a participant, you'll delve into critical cybersecurity aspects, including:
Developing a comprehensive cyber risk mitigation strategy, addressing legal and compliance requirements when responding to cyberattacks, and collaborating with law enforcement.
Gaining a thorough understanding of various cyberattacks, vulnerable business systems, and the significance of employing an organization-wide approach to cybersecurity.
Earning a prestigious certificate from Harvard University's Office of the Vice Provost for Advances in Learning and HarvardX, which serves as proof of your competency in cybersecurity, and gaining access to a global network of cybersecurity professionals.
An essential component for any Certified Information Systems Auditor (CISA), Chief Information Security Officer, or professional involved in information security governance, this course will bolster your ability to manage cyber risks and promote robust governance practices within your organization.
By the end of this course, you'll possess the necessary skills and knowledge to protect your organization's digital landscape, address cyber threats with confidence, and stay ahead in a fast-paced, ever-evolving digital world. Remember, effective cybersecurity is not just an IT concern; it requires engagement and participation from your entire organization.
2. Northwestern Cybersecurity Leadership
Todd Fitzgerald, an expert with over 20 years of experience, has been instrumental in creating and managing information security programs for large companies, including several Fortune 500 organizations. In addition to being a top-ranked Information Security Executive, Fitzgerald has written a number of highly successful books on cybersecurity and conducted various security leadership workshops.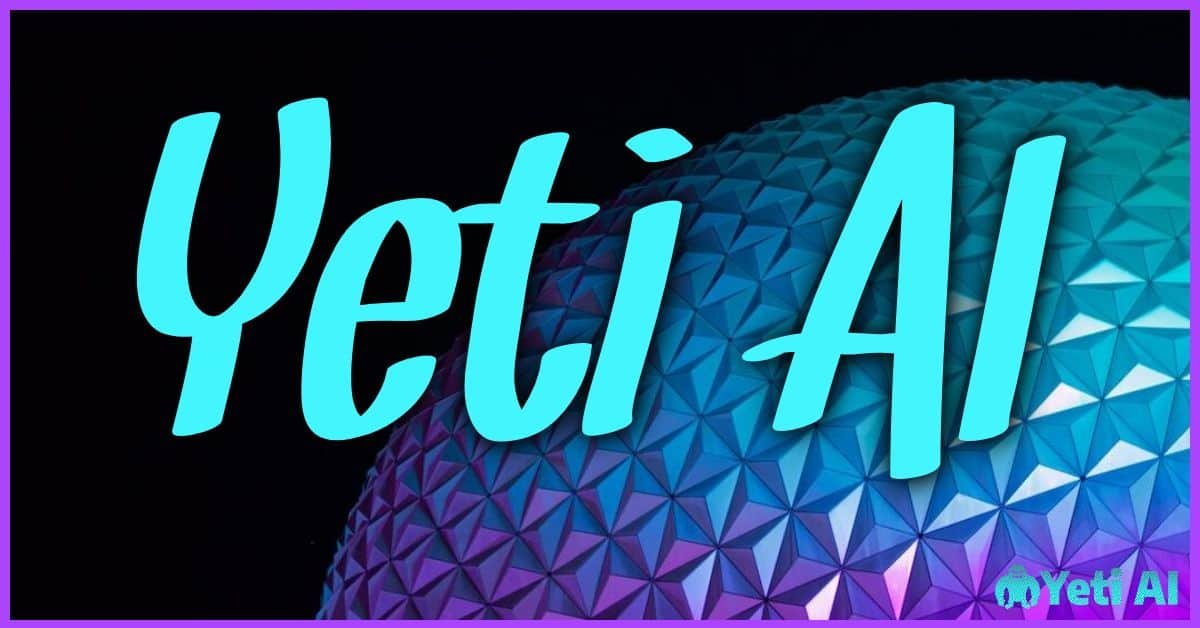 The Northwestern University Cybersecurity Leadership Online Short Course provides valuable insights and skills for mitigating cyber risks. As a participant, you can expect to gain:
The ability to create, strategize, and implement a cyber risk mitigation strategy that includes legal compliance and proper response to cyberattacks, as well as reporting to law enforcement.
A comprehensive understanding of various cyberattacks, vulnerable business systems, and the significance of an organization-wide approach to cybersecurity.
A prestigious certificate from Harvard University's Office of the Vice Provost for Advances in Learning, in partnership with HarvardX, which validates your cybersecurity expertise and provides access to a global network of fellow professionals.
Knowledge of strategies and technologies to identify and manage organizational vulnerabilities to cyberattacks.
As you progress through the course, you'll become familiar with key concepts such as identity and access management, crucial for protecting your organization's data and systems. Additionally, network architecture knowledge will play a vital role in safeguarding against attacks and ensuring a robust cybersecurity framework.
3. IBM Cybersecurity Analyst Professional Certificate
As an aspiring cybersecurity professional, the IBM Cybersecurity Analyst certificate prepares you to tackle real-world cyber threats. Throughout its eight courses, you'll gain the necessary skills to excel as a security analyst, security engineer, or security consultant.
The program is available at no cost, and during its courses, you'll examine an actual security breach, identify vulnerabilities, assess costs, and develop prevention strategies. You'll be introduced to essential concepts like network security, endpoint protection, incident response, threat intelligence, penetration testing, and vulnerability assessment. This curriculum ensures you're well-equipped for a successful career in the constantly-evolving field of cybersecurity.
4. Cybersecurity Mastertrack Certificate
The Cybersecurity Mastertrack Certificate offered by Arizona State University equips IT professionals with the skills necessary to tackle vulnerabilities within an enterprise. Developed by the top-ranked school for innovation in the U.S., this program covers essential areas such as cryptography, software security, and network security.
In this certificate, you will experience a module from the online Master of Computer Science program, which delves into cybersecurity from a computer systems and algorithms perspective. This comprehensive approach allows you to learn and apply methods to protect and defend digital information and systems effectively. With a focus on availability, integrity, authentication, confidentiality, and non-repudiation, you will gain deep insights into modern security practices, including security architecture and engineering, GSEC, and software development security.
5. CompTIA Security+ Certification Training
The CompTIA Security+ is an internationally recognized certification focused on essential cybersecurity abilities necessary for both security and network administrators. By completing this training, you sharpen your expertise in areas such as risk management, risk mitigation, threat management, and intrusion detection.
This certification goes beyond just identifying security incidents; it equips you with the skills to address them effectively. You'll gain insights into various threat actors, vectors, and intelligence sources while mastering the art of analyzing potential indicators related to application and network attacks. Embrace this certification to strengthen your security operations capabilities.
6. Edureka's Cybersecurity Certification Course
In this course, you will learn to think like a hacker, which is essential for preventing cyber attacks. You will be exposed to various hacking technologies used against cloud computing, mobile platforms, and operating systems.
Key subjects covered include ethical hacking, cryptography, computer networks & security, application security, idAM (identity & access management), vulnerability analysis, malware threats, sniffing, SQL injection, DoS, session hijacking, and crucial security practices for businesses. The course also features hands-on demonstrations to solidify your understanding of these critical security certification concepts.
7. CompTIA Security+
The CompTIA Security+ certification is a top choice for IT professionals with at least two years of experience. It serves as a general cybersecurity certification and is valuable across various setups. This certification encompasses areas such as network attack strategies, defenses, effective security policies, network- and host-based security practices, disaster recovery, and encryption standards and products.
Gaining this certification benefits those seeking to enhance their basic IT security knowledge. It is applicable to all job roles, particularly developers, PC support analysts, and accounting managers. Notably, the U.S. Department of Defense mandates the CompTIA Security+ certification for all its employees.
8. Certified Information Security Manager (CISM)
As a security professional, obtaining the Certified Information Security Manager (CISM) can be highly beneficial for your career. This prestigious certification, offered by ISACA, demands a minimum of five years of experience in the field.
The CISM focuses on management aspects and delves into four key areas:
Information security program development and management
Information security management
Information security incident management
Information risk management and compliance
Although the CISM is more demanding than other certifications, it proves advantageous for Chief Information Security Officers (CISOs) and IT professionals looking to excel in their careers.
9. NIST Cybersecurity Professional (NCSP)
The NIST Cybersecurity Framework, established in 2014, has been widely adopted by US organizations to better manage their cybersecurity programs. As part of the NCSP, two certifications help enhance your understanding and implementation of the framework:
NCSF Foundation Certification: Ideal for executives, business professionals, and IT specialists, this certification ensures that you have a fundamental understanding of the NIST Cybersecurity Framework and its common terminology.

NCSF Practitioner Certification: Focused on designing and implementing comprehensive cybersecurity programs, this certification guides you in protecting critical assets and minimizing risks through business-oriented cybersecurity risk management.
In addition to these certifications, expect new NCSP Specialist programs to be launched in the near future. By pursuing these certifications, you can equip yourself with the necessary knowledge and skills to effectively tackle incident response and systems security challenges in your organization.
10. Certified Cloud Security Professional (CCSP)
As a Certified Cloud Security Professional (CCSP), you'll be equipped with hands-on skills that enable you to excel in cloud security architecture, design, operations, and services. This certification is ideal for security professionals who have a background in IT, IT architecture, governance, cloud and web security engineering.
To obtain a CCSP, you must have a minimum of five years of experience and be prepared to delve into topics like cloud architecture, design concepts, cloud data security, cloud operations, infrastructure security, and compliance. This certification is particularly beneficial for systems engineers, security managers, security administrators, and enterprise architects, enhancing your proficiency and expertise in the field.
11. Cisco Certified Network Associate (CCNA) Security
Through the CCNA Security certification, you can gain the expertise to safeguard Cisco networks. By acquiring this certification, you'll be well-equipped to identify threats and establish a robust security infrastructure in a Cisco network environment. This certification is particularly beneficial for professionals like network support engineers, network security specialists, and security administrators, as it focuses on network security and communication within security systems, maintaining clarity and neutrality in its approach.
12. Computer Hacking Forensic Investigator (CHFI)
As a forensic network security investigator, pursuing the CHFI certification equips you with advanced skills to collect evidence and present it in court. By gaining expertise in incident response and forensics, information recovery, technical examination and analysis, and computer-based evidence reporting, you can effectively address cybersecurity challenges.
With a rise in cyber threats affecting various sectors, obtaining top cybersecurity certifications like CHFI, Certified Ethical Hacker (CEH), and others is paramount. These certifications help organizations prepare their IT staff to tackle ever-evolving digital environments skillfully. As an ethical hacker, staying aware of these certifications and continually updating your knowledge is essential for maintaining robust network security.