The world is rapidly embracing blockchain technology across various industries, ranging from finance and healthcare to education. As the technology's implementation continues to expand, new career opportunities are emerging for professionals in the field. By pursuing one of the top blockchain certifications, you can ensure that you are well-positioned to excel in the ever-evolving landscape of blockchain applications.
Having a solid grounding in the fundamentals of blockchain technology can open doors to a wide range of professional possibilities. Blockchain certifications not only enhance your industry recognition as a professional but also bring numerous benefits to business leaders looking to leverage these cutting-edge solutions. Let's explore the top 8 blockchain certifications that can bolster your credentials and career prospects.
Key Takeaways
Blockchain certifications equip professionals to excel in the rapidly evolving technology landscape.
Obtaining a recognized certification in blockchain can increase your value as an industry expert.
Pursuing a top blockchain certification program can lead to diverse career opportunities across industries.
1. MIT Sloan Blockchain Technologies: Business Innovation and Application
Under the guidance of expert Christian Catalini, the course on blockchain technologies at MIT Sloan dives into the world of digitization, entrepreneurship, and the role of blockchain in transforming industries. With a focus on blockchain applications such as cryptocurrencies and token-based initiatives, you'll discover valuable insights drawn from Catalini's knowledge and experience.
By participating in this course, you will gain:
A solid understanding of the strengths and limitations of blockchain technology, which will help you determine its suitability for addressing specific business challenges
A strategic approach to implementing blockchain solutions that target issues relevant to your business
Familiarity with how blockchain drives applications like Bitcoin and other token-based projects, under the guidance of a cryptoeconomics expert
Upon successful completion, you will be awarded a digital certificate from the prestigious MIT Sloan School of Management, showcasing your acquired knowledge in the realm of blockchain technology, blockchain architect, blockchain development, and blockchain engineering.
2. Delving into MIT Sloan's Blockchain and Crypto Applications: Decentralized Finance and Web 3 Online Program
Dive into the world of cryptocurrencies with this cutting-edge online program from MIT Sloan focused on blockchain applications, decentralized finance, and innovations in Web 3. Under the guidance of esteemed expert Christian Catalini, the course examines the new opportunities, challenges, and regulatory landscape of decentralized finance (DeFi), as well as digital tokens, ownership, and the economics of Web 3.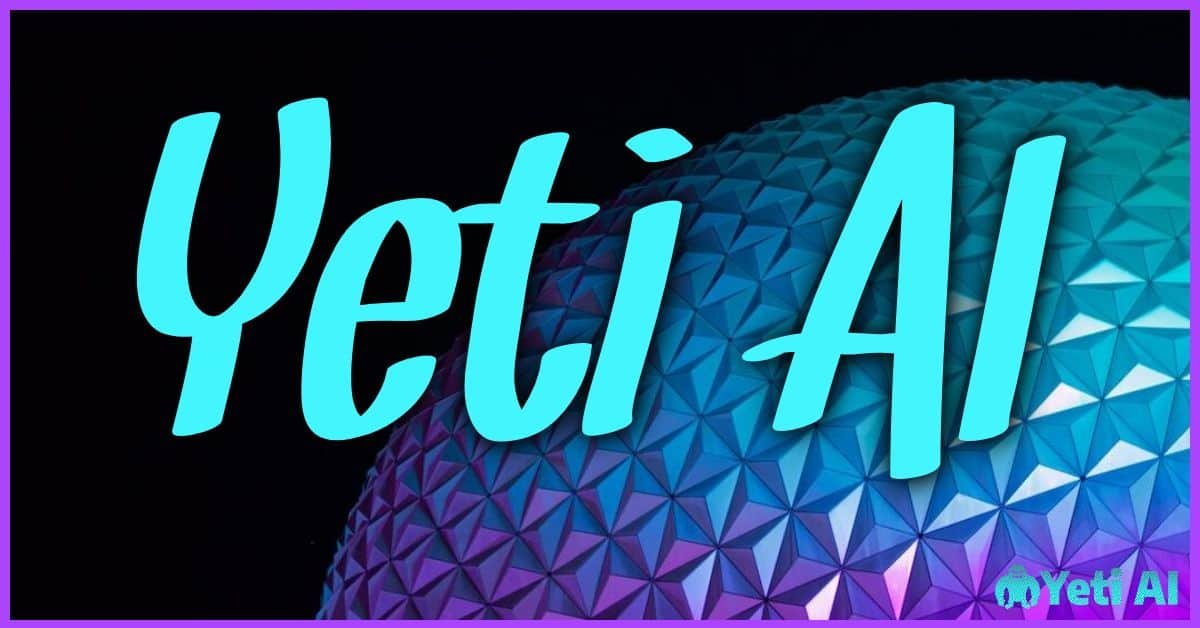 You'll gain valuable knowledge and skills throughout the program, such as:
Confidence in crypto technology: Learn to capitalize on groundbreaking innovations while navigating the complex regulatory landscape.
Expertise in decentralized finance: Discover potential use cases for DeFi and understand the obstacles hindering its widespread adoption.
Web 3 comprehension: Grasp the challenges, benefits, and governance of Web 3, including its decentralized autonomous organizations (DAOs).
Blockchain and crypto project ideation: Develop an early-stage crypto or blockchain project tailored to your unique business context.
Equipped with the insights from this program, you'll be ready to delve into the multifaceted world of cryptography, blockchain applications, and decentralized finance.
3. Understanding Fintech's Impact: Blockchain, Cryptocurrencies, Govcoins, and the Payments Revolution
In today's rapidly evolving financial landscape, technology plays a crucial role, particularly in the form of fintech, which reshapes the industry with blockchain, cryptocurrencies, and other innovations. As an executive or entrepreneur, it is vital to familiarize yourself with the economics driving these advancements and the implications they have on the future of finance.
Leading experts like Matthieu Favas, Finance Correspondent for The Economist, guide learners through a comprehensive understanding of fintech's latest developments. By exploring the ways big tech firms and agile start-ups utilize data and network effects to challenge financial giants, you can get a better grasp on how technology is transforming the industry.
When delving into the fascinating realm of decentralized finance (DeFi), you can unlock valuable insights into:
The essentials of blockchain, cryptocurrencies, stablecoins, govcoins, super-apps, and DeFi
The current and future states of the fintech sector
The intricacies of the financial system, with a focus on fintech firms, incumbents, big tech companies, and regulatory competition
By improving your understanding of fintech and its innovative technologies, you can enhance your ability to recognize and navigate potential threats, challenges, and opportunities arising from these developments. This knowledge will empower you to contribute effectively to the changing world of finance, accounting, and financial services, incorporating cryptocurrencies like Ripple and other breakthroughs into your strategic planning.
4. Certified Blockchain Architect by the Blockchain Council
The Certified Blockchain Architect (CBA) program, offered by the Blockchain Council, is an excellent certification to enhance your knowledge of blockchain security and architecture. Through this program, you will acquire essential skills, such as understanding the basics of blockchain architecture and developing your own network nodes.
Key features of the CBA certification:
Build a strong foundation in blockchain architecture
Apply the skills obtained in real-world blockchain applications
Earn a reputable certification from the Blockchain Council
Receive 24/7 support throughout the certification process
Complete the certification in just 6 hours
Use the discount code CAREER20 to get 20% off the program's cost.
5. Certified DAO Expert (Blockchain Council)
The Certified DAO Expert Training equips you with a comprehensive understanding of decentralized autonomous organizations, allowing you to excel as a DAO developer. This expert-level certification, created by industry professionals, covers essential aspects like:
A detailed understanding of DAOs
Exploration of technologies involved in DAO development
Guidance on getting started with DAOs
Examination of various use cases in the Metaverse
Offered by the Blockchain Council, this 6-hour training also includes hands-on projects, certification, and round-the-clock support. Plus, you can take advantage of a 20% discount using code CAREER20. The course encompasses key areas, such as Ethereum, certified blockchain expertise, NFTs, DApps, and the Ethereum platform, providing you with a well-rounded skill set.
6. Certified Blockchain Developer (Blockchain Council)
As a Certified Blockchain Developer, you'll gain a deeper understanding of blockchain technology and its key concepts. You'll learn about various aspects of blockchains, such as Ethereum, IPFS, Hyperledger, and R3 Corda. Furthermore, you'll acquire the skills to deploy Ethereum Smart Contracts on Hyperledger Fabric.
Here are the highlights of this certification:
Comprehensive introduction to blockchain technology
Blockchain Council Certification
24/7 support
Hands-on projects
Course duration: 15 hours
Take advantage of a 20% discount using the code: CAREER20 when enrolling for the certification. Enhance your knowledge of programming languages like Solidity and delve into concepts like decentralization and blockchain mining to become a proficient blockchain developer.
7. Certified Smart Contract Developer (Blockchain Council)
This certification empowers you to become a proficient Smart Contract Developer by offering comprehensive knowledge of Smart Contracts and the process of creating them across various blockchain platforms. No prior experience in Ethereum Blockchain is required for this certification.
The program consists of training and an exam, addressing the development stages of Smart Contract creation, encompassing Blockchain Basics, an introduction to Ethereum, the fundamentals of Smart Contracts, and the Certified Smart Contract Developer Exam.
Key features of this certification include:
Introduction and 4 learning modules
Enhance expertise in Ethereum and Smart Contract Development
Develop Smart Contracts using Solidity
Course duration: 4 hours
Take advantage of a 20% discount by using the code CAREER20. This opportunity enables you to expand your understanding of consensus algorithms, strengthen your skills as a smart contract developer, and enhance network security knowledge.
8. Blockchain Specialization (Coursera)
The Blockchain Specialization on Coursera provides you with a solid foundation to begin your journey into blockchain programming on the Ethereum platform. Designed for programmers and designers, this four-course certification focuses on essential topics related to blockchain technology and decentralized applications using a private Ethereum blockchain platform.
As an intermediate-level course, you can expect hands-on projects to enhance your skills in areas such as Smart Contracts, Ethereum, Blockchains, Solidity, Cryptography, Bitcoin, and Cryptocurrency. To fully benefit from this specialization, it's helpful to have knowledge of at least one high-level programming language.
Embrace the world of blockchain and open up new career opportunities and networking possibilities in this ever-growing field.