AIOps, or Artificial Intelligence for IT Operations, has emerged as a game-changer in the IT industry. By harnessing the power of artificial intelligence, machine learning, and natural language processing, these tools offer a true advantage for IT Ops, DevOps, and SRE teams. By using AIOps to monitor their modern IT environments, teams can proactively detect and address issues before they negatively impact business operations and customer experiences.
As digital transformation drives the need for cutting-edge IT operations, AIOps platforms provide a valuable way to stay ahead of the competition. With a plethora of top-notch platforms and tools available in the market, teams can easily integrate AIOps into their processes and enjoy the benefits of faster decision-making and continuous service assurance.
Key Takeaways
AIOps employs artificial intelligence to optimize IT operations tasks, enabling teams to quickly detect and prevent issues.
Digital transformation demands streamlined IT processes, and AIOps platforms offer a competitive advantage to businesses.
Various top-tier AIOps platforms and tools are available in the market, making it easy for teams to adopt this technology.
1. AppDynamics
AppDynamics, established in 2008 and later acquired by Cisco in 2017, has become a global leader in application performance monitoring and AIOps platforms. By offering comprehensive, business-focused insights, it enables you to stay ahead of potential digital performance issues that may arise from both cloud-native technologies and traditional infrastructure.
This platform cleverly combines AI and machine learning (ML) capabilities with APM Agent Installation and APIs. By building and integrating APIs and extensions, using browser-based trend reviews and creating organizational documentation, AppDynamics delivers valuable insights to IT professionals. This empowers you to detect and resolve emerging problems before they escalate.
Key features of AppDynamics include:
Full-stack, business-focused insights
Anticipating and addressing digital performance issues
AI and ML capabilities for enhanced support
APM Agent Installation and APIs for seamless integration
2. DataDog
Datadog is a powerful, cloud-based data management and monitoring platform designed for IT teams, developers, and security engineers. It offers a variety of features, including application performance management (APM), security, log management, network, and real-user tracking. One key component of DataDog is the Watchdog module, which acts not only as a root cause analysis tool but also as an attentive system assistant.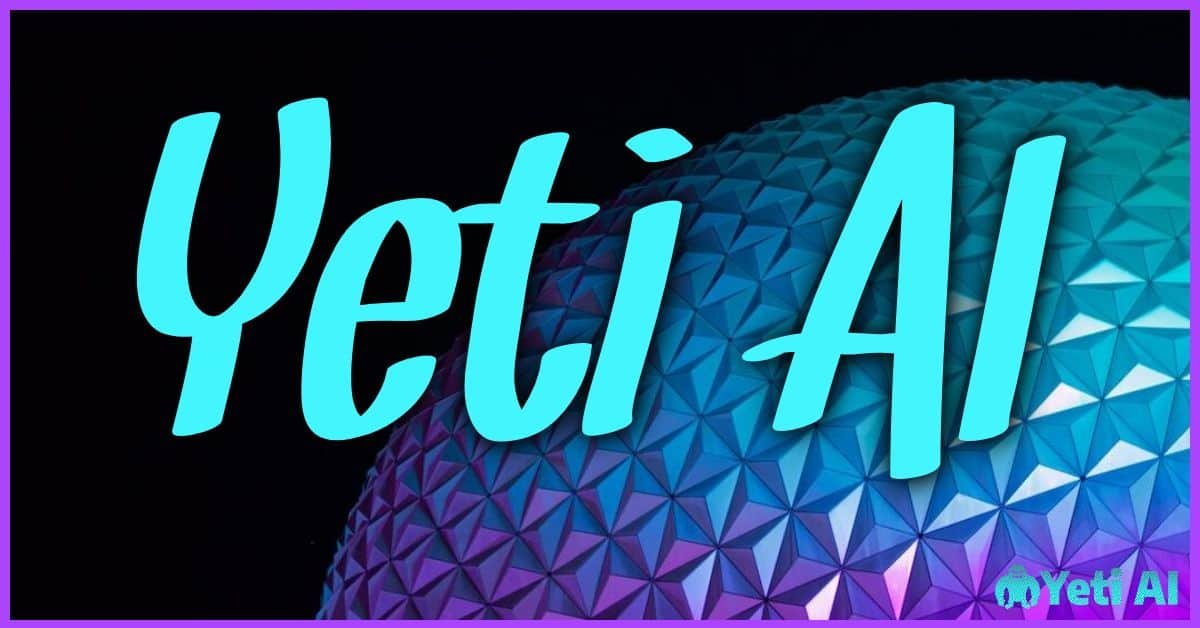 You will appreciate its ability to monitor a wide range of resources like cloud services, containers, databases, network devices, applications, and servers, which helps reduce time spent on troubleshooting. Additionally, DataDog supports seamless integration with over 250 services and tools, enhancing its overall efficiency and utility.
Key features of DataDog to streamline your monitoring experience include:
Automated infrastructure monitoring: Keep track of your entire system infrastructure with ease.
Real-time observability: Gain immediate insights into your system's performance and health.
Platform integration: Effortlessly integrate with various services and tools for maximum efficiency.
Built-in machine learning: Benefit from enhanced environment management using advanced ML capabilities.
By leveraging DataDog, you can effectively monitor your system's uptime and downtime, making it an essential tool for your IT operations.
3. BigPanda
BigPanda, an AIOps solution recognized by industry experts, effectively enhances the efficiency of IT Ops, NOC, and DevOps teams. Powered by advanced Open Box machine learning, BigPanda is skilled in transforming IT noise into actionable insights.
Intelligently automating cluster management and unifying various IT operations, BigPanda helps you stay informed with its innovative Ops-Aware inbox. This feature greatly minimizes false positives by over 95%, enabling quicker and better decisions to optimize your IT operation efforts.
Key highlights of BigPanda include:
Highly-regarded by industry analysts
Open Box machine learning technology
Converts IT noise into valuable insights
Streamlined cluster management automation
4. New Relic
New Relic empowers your organization with applied intelligence to swiftly detect, understand, prioritize, and resolve incidents. By reducing noise and pattern discrepancies, you can gain deeper insights into your systems.
Their comprehensive reports equip you with valuable information, such as availability testing, event logs, event-based reporting, real-time monitoring, transaction-level monitoring, uptime, and downtime reports. New Relic One is their all-in-one platform that utilizes agents to collect necessary data, providing significant advantages to AIOps users.
Furthermore, New Relic offers its services for SaaS software, iOS, and Android applications, along with 24/7 online customer support.
Key features of New Relic include:
Noise reduction and pattern discrepancy reduction
Comprehensive reporting
New Relic One platform
24/7 customer support
5. IBM Instant Enterprise Observability
IBM Instant Enterprise Observability enriches your management capabilities by incorporating a full-stack visibility platform, Instana, optimized for cloud-native and microservices applications. Delivering unparalleled observability across multiple cloud environments, it empowers you with AI-driven insights for faster and precise root cause identification.
Utilizing Instana's advanced features, your organization can benefit from:
Automated data discovery and monitoring
Actionable intelligence for improved decision-making
Seamless integration with IBM's AIOps solutions
Swift root cause analysis through AI automation
By leveraging IBM Instant Enterprise Observability, you can ensure an enhanced user experience and maintain optimal application performance, regardless of your applications' locations.
6. Moogsoft
Moogsoft stands out as a self-servicing, AI-driven observability platform, specifically designed to grant you in-depth and real-time insight into IT issues. As a versatile AIOps tool, it not only minimizes noise in the systems being observed but also delivers analytics to determine the root causes of problems.
Moreover, Moogsoft integrates seamlessly with external resources to gather essential data and serves as a manager of managers, simplifying the user experience for you.
This platform creates an effortless user experience enabling you to oversee multiple IT managers simultaneously, making even complex tasks more manageable.
Key features of Moogsoft encompass:
Self-servicing, AI-driven platform
Real-time insight into IT issues
Integration with external resources
Streamlined management
7. LogicMonitor
LogicMonitor is an innovative SaaS platform specializing in cloud-based monitoring and automated alerting. With over 1000 integrated automation tools, it stands out as a leading AIOps platform.
Among its array of features, it boasts anomaly detection, root cause analysis, AI-driven baselining, and IT operation management. These capabilities enable maximum process automation and proactive warning systems. As a result, you can anticipate and address potential issues more efficiently while optimizing infrastructure performance.
Some key aspects of LogicMonitor, particularly relevant to DevOps teams and cloud environments, include:
Incidence response capabilities
Demand forecasting
Advanced cloud monitoring
Trend prediction
By leveraging LogicMonitor's robust functionality, you can enhance your organization's systems and security, maintaining a seamless operational flow in the ever-evolving world of technology.
8. Splunk Enterprise
Splunk Enterprise equips your organization with a robust tool designed to optimize the efficiency of your data pipelines. By automating data collection and offering visualization capabilities, it empowers businesses to derive valuable insights into their performance, enabling them to make well-informed decisions and swiftly pinpoint any discrepancies within their systems.
Furthermore, the platform's ability to index data facilitates faster information retrieval, while its powerful analytics and comprehensive service monitoring ensure the highest levels of service delivery. This is based on the understanding that data is crucial for a successful operation, and Splunk Enterprise allows organizations to effectively capitalize on this valuable resource.
Key features of Splunk Enterprise include:
Real-time alerts
Visualized metrics
Automated data collection
Comprehensive data indexing capabilities
9. PagerDuty
As a user of PagerDuty, you'll appreciate the convenience of a unified AIOps platform that ensures smooth operation of digital systems. Deployment is quick and straightforward, allowing you to establish immediate on-call rotations, escalation procedures, and various contact methods.
PagerDuty also excels at monitoring vital IT assets and offers extensive integrations with third-party applications and APIs. This creates a seamless experience as you track notifications in real-time, fostering better team visibility and collaboration. With its user-friendly design and comprehensive documentation, PagerDuty can be transformative for any IT organization.
Key benefits of PagerDuty include:
A streamlined AIOps platform
Ease of use
Compatibility with numerous third-party apps and APIs
Real-time notification tracking
By utilizing PagerDuty, you can effectively manage incidents, detect anomalies, conduct root cause analysis, and handle outages, all while keeping resolution and remediation quick and efficient. This powerful tool supports event correlation and serves as a reliable root cause analysis solution for managing your incident response process.
10. BMC
BMC provides a comprehensive suite of products designed to effectively map, log, and manage your IT infrastructure. They have established strong partnerships with leading names in networking and cloud services.
Their innovative open data access model utilizes different data clusters for both real-time streaming and historical data, resulting in exceptional accuracy and analysis capabilities. The SaaS extension offered by BMC adopts an agnostic approach to data, potentially leading to enhanced service and operational efficiency.
By implementing BMC's AIOps solution, your organization can experience significant improvements. Noise reduction may reach up to 90%, while incident root cause identification could be shortened by 66%. At the same time, the mean time to resolution (MTTR) can be maintained at three-quarters of the original time through event mediation.
Key aspects of BMC's offering include:
Wide range of technologies
Established partnerships with industry leaders
Innovative open data access model
SaaS extension for improved adaptability