Accessing your favorite Amazon Prime Video content while traveling or living abroad can be challenging due to geographic restrictions. These blocks are implemented to control access to certain shows and movies based on licensing agreements. To bypass these geoblocks and maintain access to your favorite content, a reliable VPN for Amazon Prime Video is essential. In this article, we'll explore the top VPNs that our team has tested for effectively unblocking Amazon Prime Video content from different locations.
These VPNs have proven to provide seamless streaming experiences and prioritize security and privacy, ensuring an enjoyable viewing experience without sacrificing your online safety. Each of the VPNs featured in this article has been carefully chosen based on their speed, accessibility, and customer satisfaction. Whether you're an avid traveler or simply want consistent access to a diverse content library, we'll help you find the perfect VPN for your needs.
Key Takeaways
Expert team ranked and tested the top VPNs for Amazon Prime Video
Selections prioritize security, privacy, and seamless streaming capabilities
These VPNs ensure a consistent viewing experience across various locations
What Makes the Best Amazon Prime VPN?
When choosing the best Amazon Prime VPN, consider factors like a vast server network, strong security features, fast connection speeds, and easy-to-use apps. A top-notch VPN should consistently bypass geo-restrictions, providing access to your favorite shows. Look for VPNs with money-back guarantees, so you can request a refund if it doesn't work well with Amazon Prime. Remember, user-friendly apps for multiple devices, a no-logs policy, and 24/7 customer support are essential features of an ideal VPN for Amazon Prime streaming.
1. Surfshark
Surfshark has rapidly gained a reputation as a highly desirable VPN service, thanks to its seamless, user-friendly platform. Catering to both casual users and power users, Surfshark offers an array of privacy features that make it perfect for streaming on the go.
Able to support numerous operating systems, Surfshark boasts an extensive server network covering 95 countries with over 3,200 RAM-only servers, constantly growing. This vast network enables users to access popular streaming services across different platforms confidently.
Moreover, Surfshark proudly supports both TOR over VPN and torrenting activities, giving you even more flexibility in your browsing experiences.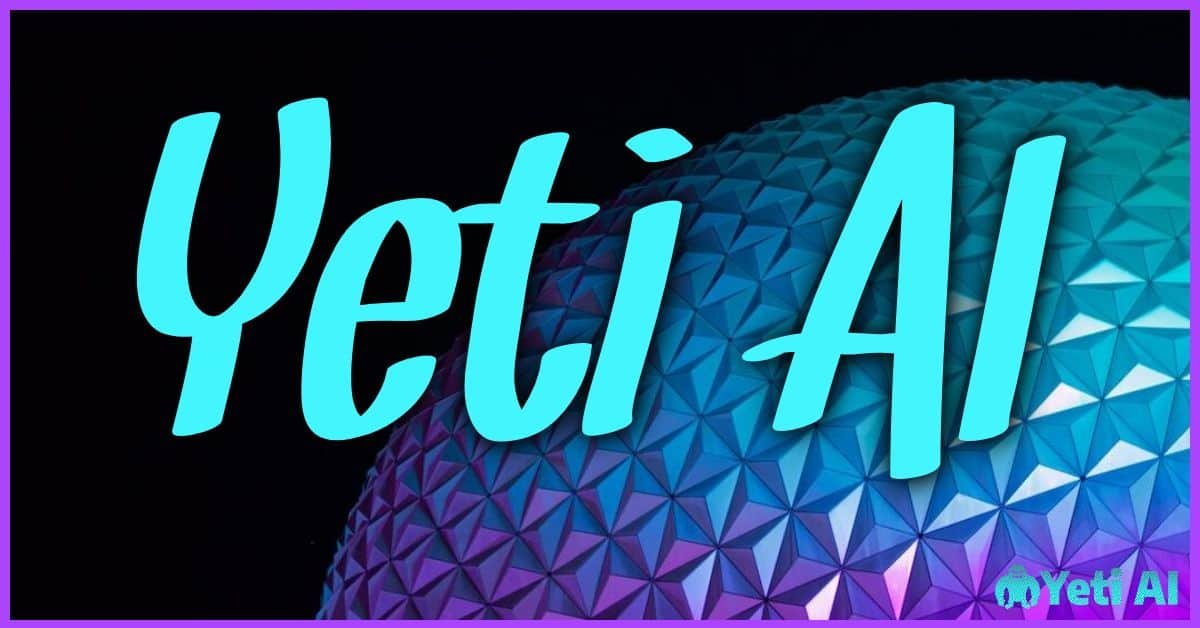 However, Surfshark's true distinguishing factor is its commitment to accessibility – offering unlimited connections. Unlike some competitors who restrict users to a specific number of concurrent connections (usually between 5-10), Surfshark allows you to use their VPN service across all your devices without limits. This means you can maximize your online privacy on any device, no matter how technologically advanced your collection might be.
2. CyberGhost VPN
Established for over ten years, CyberGhost VPN has become a notable contender in the VPN market, providing high-speed and feature-rich services, along with a strong focus on privacy.
CyberGhost VPN is highly accessible, boasting a 45-day money-back guarantee on all subscriptions. Additionally, it offers a free trial of its full-featured service, making it very attractive for those who are exploring VPN options for the first time.
If you decide to opt for CyberGhost VPN, you'll appreciate the wide array of supported operating systems, ensuring compatibility with your devices.
Once connected to CyberGhost VPN, you'll have access to one of the most extensive server networks available. With over 8,000 servers spanning more than 100 countries, you can be confident in finding a reliable server in your desired location.
For streaming enthusiasts, CyberGhost VPN prides itself on its ability to bypass geo-restrictions on a variety of popular platforms. This means you can enjoy unrestricted access to your favorite content on major streaming services, no matter where you are.
With its combination of accessibility, speed, extensive server networks, and streaming capabilities, CyberGhost VPN has earned its place as a top choice for VPN users.
3. PureVPN
PureVPN excels in accessibility, catering to a wide range of operating systems such as Windows, Mac, iOS, and Android. Additionally, it offers various browser extensions like Chrome, Brave, Firefox, and Edge to enhance your browsing experience.
With an impressive network of over 6500 servers across 78 countries, PureVPN ensures top-notch performance for various tasks. This includes dedicated servers for streaming and P2P file sharing. All these servers are privately owned, ensuring your security.
As a PureVPN user, you can enjoy unlimited bandwidth and connect up to 10 devices simultaneously. There's no limit to the number of devices you can use with your account. Experience seamless and secure browsing with PureVPN's extensive features.
4. NordVPN
NordVPN is a well-known VPN service that has managed to establish itself as a top-tier provider over the years. One of its main strengths lies in its ability to unblock streaming platforms like Amazon Prime Video.
A key feature that sets NordVPN apart from others is its enormous server network. With more than 5,500 servers spread across nearly 60 countries, you'll have no difficulty finding a suitable connection point to suit your needs.
However, NordVPN falls slightly behind competitors like AtlasVPN and Surf Shark when it comes to the number of simultaneous connections allowed. While those services offer unlimited connections, NordVPN allows a still respectable six devices to be connected at the same time.
In terms of flexibility, NordVPN is one of the more versatile services available. It also utilizes its proprietary NordLynx technology, which combines the speed benefits of the WireGuard protocol with NordVPN's custom double NAT system for improved security and performance.
For a more in-depth analysis of this popular VPN service, consider reading a NordVPN review or check out their website to visit NordVPN.
5. Atlas VPN
Atlas VPN might not be a prominent player in the industry, yet it excels in essential aspects, making it a valuable choice for you. Although its server network is modest, it is sufficient to fulfill most users' requirements, offering quick speeds and reasonable pricing.
One of its remarkable features is the flexibility of its subscription plans, allowing you to tailor your purchase according to your needs. Moreover, Atlas VPN enables you to run its service on an unlimited number of devices simultaneously, enhancing convenience for you and your family.
When it comes to streaming, Atlas VPN successfully unblocks major platforms like Netflix, Prime Video, and Disney+. This capability, once inconsistent among VPN services, is now considered crucial for any reputable provider.
No matter your location or desired routing, Atlas VPN's server network performs well and caters to the average user's needs. With over 750 servers across 40 countries, it might be smaller than some of the prominent players, but it nonetheless offers a robust solution for your VPN requirements.
6. Proton VPN
Proton VPN takes your data privacy seriously, focusing on building a platform that is both secure and fast. To make sure it is accessible to a wide range of users, Proton VPN provides support for various operating systems, such as:
Android
iOS
Windows
macOS
Linux
Chromebook
Android TV
Moreover, Proton VPN is more accessible than many of its competitors because it offers both free and paid versions. This approach makes it an attractive option for those new to VPNs and interested in experimenting with their features.
However, as expected, the free version has limitations in the form of restricted features and lower performance. Proton VPN limits its free offering to a single connection and a selection of over 100 servers from the United States, Netherlands, and Japan. Furthermore, the free version only guarantees 'medium' speed.
For those looking to use a VPN while traveling and bypass geographic restrictions on streaming services, Proton VPN is an excellent choice. The company supports all the major platforms, such as Netflix, Prime Video, and Disney+.
To learn more about Proton VPN's features and performance, read a detailed Proton VPN Review or visit the Proton VPN website directly.
7. Express VPN
Having been in the industry for over a decade, ExpressVPN has continuously honed its features, making it one of the most comprehensive VPN services available. Catering to a diverse range of users, including gamers and power-users, it prioritizes privacy and adaptability.
By choosing ExpressVPN, you'll have access to a vast network of more than 3000 servers across an impressive 94 countries. This extensive coverage ensures that no matter where you are located, you'll always have a fast and reliable server at your disposal.
Although streaming services have tried to block VPN usage, as it allows users to bypass geographic restrictions on content, ExpressVPN's expansive server network guarantees compatibility with most streaming platforms. This allows you to protect your privacy while enjoying all your favorite streaming subscriptions. A few of the supported platforms include:
Netflix
BBC iPlayer
Disney Plus
Amazon Prime
Hulu
Kodi
With ExpressVPN, you can remain confident in your online privacy and access restrictions-free streaming effortlessly.
8. PrivadoVPN: A Privacy-centric Choice
Though PrivadoVPN might not have the fastest speeds or largest server network, it provides key features that constitute a top-notch VPN service.
PrivadoVPN has a growing server network spanning across 44 countries and consisting of hundreds of servers. This makes them versatile, despite not disclosing an exact count of servers.
A standout feature of PrivadoVPN is its capability to unblock geo-restricted streaming platforms. So, wherever you travel, you can count on easily accessing your favorite content by connecting to a suitable server.
Privacy is another strong suit for PrivadoVPN. For a VPN to excel in this domain, it must have a clean history with no data breaches, a no-logs policy (backed by an audit), and be based in a country with robust privacy/data retention laws. PrivadoVPN checks all these boxes, although narrowly.
They state that they are a "…no-log VPN based in Switzerland, which means that we don't track any of your online activity and your account is protected by the world's best privacy laws." While they claim not to log any data, they do gather basic information like the devices used to connect, emails, and more.
For a deeper look, you may want to read a PrivadoVPN review or visit PrivadoVPN's website. Remember to always be discerning when evaluating any VPN service, and confident in your final decision.
9. PrivateVPN
PrivateVPN is a growing service recognized for its commitment to privacy and security. It ensures users' peace of mind while providing the ability to bypass ISP geographical and performance restrictions.
Although PrivateVPN's selection of over 200 servers across 63 countries may appear limited compared to alternatives like ExpressVPN, it doesn't hinder the user experience. With hundreds of servers available, you will easily find a fast connection point in your preferred region.
PrivateVPN is currently working on enhancing its capability to bypass ISP restrictions for popular streaming services. They offer a range of tutorials to help you capitalize on this feature. As a result, PrivateVPN is an ideal option if you're looking to access the following streaming platforms in regions where they're not supported:
Hulu
DStv
BBC iPlayer
Paramount+
HBO Max
Disney Plus
Amazon Prime Video
Explore more about PrivateVPN by reading their review or visiting PrivateVPN's website.
10. Hotbot
Hotbot, a company with a rich history as a search engine, has evolved to offer services such as its well-regarded VPN platform. Its VPN service focuses on the basics, ensuring users can maintain their online privacy effectively.
With user accessibility in mind, Hotbot VPN presents a network of over 2,000 servers, no data caps, and allows for 6 simultaneous connections. While some competitors may offer unlimited connections, Hotbot falls within the standard industry range of 5-10 connections.
For those interested in media consumption, you'll be pleased to know that Hotbot VPN supports not only P2P sharing (torrenting) on its network but also effectively bypasses geo-blocks imposed by streaming providers.
So, if you value a straightforward VPN experience with strong fundamentals, Hotbot VPN is a reliable choice. Reading a Hotbot review or visiting Hotbot will provide further insight.
11. IPVanish
IPVanish, a US-based VPN service provider, offers a range of security and privacy features, including the integration of VIPRE anti-virus software. This makes it an appealing choice for those looking to consolidate multiple subscriptions into one.
The VPN's accessibility is satisfactory, with a moderately extensive network of servers and compatibility with various operating systems. Currently, IPVanish boasts a network of over 2000 servers across 75 locations, positioning it in the middle range compared to other VPN services.
A key advantage of IPVanish is its allowance for unlimited simultaneous connections per account. This exceeds the industry standard of 4-6, setting it apart from other providers.
Additionally, IPVanish caters to streaming enthusiasts and avid torrenters. It emphasizes its ability to remove geo-blocking restrictions and enable P2P sharing across its network.
To find out more, consider reading an IPVanish review or visit IPVanish directly.