In today's visually-driven world, captivating your audience with stunning visuals is essential, regardless of whether it involves music videos, live streaming, movies, or simple vlogs. Ensuring that your visuals are as impressive as possible is crucial, and this begins by enhancing the quality of your video recordings.
Luckily, there are specialized video enhancer tools and apps that make improving resolution, brightness, and sharpness effortless, even for those who are not experts in post-production. Such software not only enhances video captured by various devices but also offers features like noise reduction and color optimization. This enables you to transform ordinary videos into professional-looking projects without undergoing complicated editing processes.
Key Takeaways
Video enhancer tools simplify the process of improving video quality and adding special features
A wide range of apps are available to cater to both beginners and professionals alike
High-quality content can be produced effortlessly with the help of advanced video enhancing software
1. HitPaw
HitPaw Video Enhancer AI offers an ideal option for upgrading the quality of your videos. Using artificial intelligence, this tool remarkably enhances video quality by applying three distinct models: Denoise, Animation, and Face.
The Denoise model effectively brightens low-light footage, making it appear clearer and more vivid. With the Animation model, even classic anime clips are sharpened and given added color for a more natural look on high-resolution screens. Lastly, the Face model fine-tunes portraits within video frames, adjusting brightness, color saturation, and contrast for a polished result.
Noteworthy features of HitPaw include:
AI-driven technology for rapid video upscaling
Efficient noise reduction for videos
Refined video rendering for both anime and human faces
Capability to increase video resolution up to 8K
2. AVC Labs
AVC Labs provides a user-friendly video enhancer and upscaler that utilizes AI technology and neural networks to improve video quality. This powerful tool is capable of upscaling videos from SD to HD, HD to 4K, and even 4K to 8K, using super-resolution upscaling and multi-frame enhancement. It not only boosts the actual resolution of your videos, but also refines their quality by minimizing noise, artifacts, and blurring while maintaining optimal brightness, contrast, and saturation levels.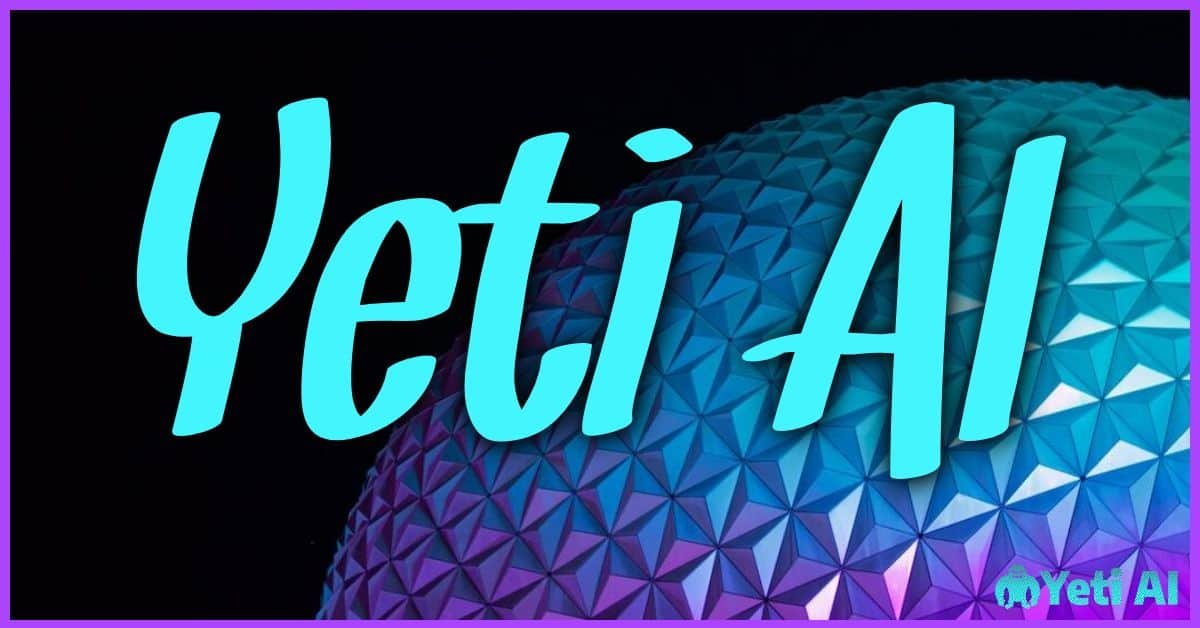 With AVC Labs' advanced AI models and algorithms, this video quality enhancer breathes new life into classic films, TV shows, and animes, enabling you to appreciate them on contemporary HD or UHD screens with exceptional visual experiences. This is achieved through Single or Multi-frame enhancement techniques, which enhance the overall video quality of older content.
Traditional upscaling methods often result in a loss of clarity and detail, as images can become pixelated when transitioning from one resolution to another. However, AVC Labs' innovative AI-based video upscaling creatively enlarges HD videos to 4K without compromising quality. This is achieved by leveraging information from multiple frames, generating larger and more detailed images than the original footage.
By employing super-resolution algorithms, the software can merge low-resolution images with impressive accuracy, producing high-resolution results. Some of the key features that AVC Labs' video enhancer offers include filters, noise reduction, color grading, chroma key, blending, cropping, keyframing, along with audio quality enhancement and audio editing capabilities. This comprehensive toolkit ensures that all your video projects achieve the highest quality possible.
3. Veed
Experience the magic of artificial intelligence with Veed. Effortlessly remove unwanted noise, such as traffic sounds, static, or humming from air conditioning in your audio recordings. Enjoy crisp, clear sound quality even when recording in challenging environments like your home office.
Take control of your video editing with Veed's intuitive, user-friendly editor. Fine-tune your creations by adjusting frame rate, resolution, size, lighting, and audio quality. Enhance the overall appeal of your videos by incorporating background music, voice commentary, and auto-generated subtitles.
Unleash the wide range of video editing tools that Veed offers to craft professional-looking videos. Improve accessibility for your audience by utilizing the Auto Subtitle tool, which automatically transcribes subtitles for you. Simply select Subtitles from the left menu, followed by Auto Transcribe, and let Veed do the rest.
Add visual flair to your videos with Veed's extensive selection of video filters and camera effects. Transform any video by experimenting with super-resolution techniques, brightness adjustments, presets, and more. Explore options like Veed's green screen editor and screen recorder to take your creations to new heights.
Capitalizing on machine learning technology, Veed ensures your videos will stand out with stunning visuals, animations, and transitions. Capture your viewers' attention by crafting a captivating video experience, complete with background music and state-of-the-art editing tools. Veed is your go-to solution for video enhancement, delivering top-notch results tailored to your unique needs.
4. Wondershare Filmora
Wondershare Filmora is a remarkable video enhancement software compatible with both Windows and Mac operating systems. It supports over 50 international formats, including 4K editing, and provides a wide range of audio and video effects. This makes it an ideal solution for small businesses, studios, and educational institutions.
The AI portrait feature in Filmora effortlessly detects people in videos, which significantly cuts down editing time. As a result, you can create top-quality videos efficiently. Some standout features of Wondershare Filmora are:
Keyframing: Customize the motion of objects and elements in your videos.
Audio and video effects: Enhance your videos with a variety of built-in effects.
Various presets and effects: Choose from a diverse collection of presets to create the perfect look.
Color adjustments: Modify contrast, brightness, and other color-related aspects effortlessly.
Utilize Wondershare Filmora's powerful editing tools, such as its green screen editor, slow motion capabilities, and upscaling tools, to elevate your videos to new heights.
5. Topaz
Topaz Video Enhance AI, developed by Topaz Labs, offers cutting-edge machine learning technology to elevate your video resolution up to 8K. This versatile video enhancer app enables you not only to upscale videos but also to carry out various editing tasks such as trimming, applying slow-motion effects, denoising, deinterlacing, and restoring footage.
Taking advantage of this powerful hardware, you can enhance your video quality with impressive accuracy and precision. Topaz AI's video repair technology has been trained using thousands of videos, allowing for meticulous and efficient repairs. Regardless of your video's origin, use Topaz to correct blemishes and imperfections—ranging from color adjustments and flicker reduction to sharpening blurry areas. Its built-in AI engine accurately identifies these issues, ensuring natural results with exceptional quality.
To summarize, some of the prime features provided by Topaz are:
Machine learning technology
Enhancement of videos up to 8K
A wide array of editing tasks: upscaling, trimming, slow-motion effects, denoising, and more
Utilization of knowledge gained from thousands of videos for optimal repairs
6. Lightworks
Lightworks serves as an excellent video editing choice for users of all skill levels. Offering a range of features like 10-bit export, advanced titling, and motion graphics, it becomes an indispensable tool for any creator. Additionally, Lightworks supports NewBlue and TotalFX plugins to add a distinctive touch to complex projects.
For users seeking more advanced options, Lightworks offers a pro version with specialized features tailored for professionals to tackle intricate projects. Whether you're a streamer, filmmaker, or content creator, Lightworks equips you with powerful yet straightforward editing tools to transform your vision into reality.
Top features of Lightworks include:
Suitable for all experience levels
Compatible with NewBlue and TotalFX plugins
Upgradeable to a pro version
Advanced titling and motion graphics capabilities
7. Clipchamp
Clipchamp is a superb toolset for editing video content. Harnessing the power of cloud technology, it allows you to execute complex editing tasks with ease on the web. You can seamlessly integrate multiple media types like audio tracks, images, and videos into one cohesive piece.
In addition, you have the ability to add effects and text as needed, as well as save the edited file offline to your local computer for future access. This versatility makes Clipchamp a user-friendly solution for producing engaging visual content with minimal effort.
Here are some of the notable features of Clipchamp:
Comprehensive toolset
Utilizes cloud technology for efficiency
Enables addition of effects and text
Offers offline saving and editing options
8. Shotcut
Shotcut is a top-notch video editor for those looking to create impressive videos without spending a fortune. This open-source and free software provide an array of advanced features, enabling you to achieve excellent results with minimal effort.
Easily add special effects, such as blur and fish-eye correction, to give your projects a unique touch. Exporting 4K quality videos has never been more straightforward and cost-efficient, paving the way for new creative opportunities in your work. Give Shotcut a try and begin crafting amazing videos with ease.
Some standout features of Shotcut are:
Producing high-quality videos on a budget
Offering a wide array of advanced features
Being open-source and free to use
Providing special effects like blur
9. Pixop
If you seek AI upscaling to enhance your video quality, try out Pixop. With advanced neural network technology, this software delivers highly detailed and realistic results. The best part is its automation; simply select the file to upscale and let Pixop do the work for you.
Get the most updated performance as Pixop routinely rolls out new features and enhancements. For user-friendly and comprehensive video upscaling, Pixop is worth your consideration.
Some outstanding Pixop features include:
Neural network technology
Fully automated process
Frequent feature updates
Comprehensive video upscaling
10. DaVinci Resolve 18
DaVinci Resolve 18 is a remarkable platform for all video professionals, whether you are well-established or just starting out. This powerful software delivers top-notch video quality enhancement features, propelling your content to the next level.
DaVinci Resolve 18 puts a plethora of tools at your fingertips, providing optimal results. Fine-tune the smallest details with advanced keyframing and cutting tools, or unleash your creativity using color grading and audio enhancement features. Regardless of whether your work targets personal or commercial projects, you can rely on DaVinci Resolve 18 for producing high-quality content.
Among the noteworthy aspects of DaVinci Resolve 18 are:
Video quality enhancement: Improve visual quality with ease
Keyframing and cutting tools: Precisely adjust video elements
Color grading: Customize your video's visual appearance
Audio enhancement: Optimize sound for a complete audio-visual experience