Open source intelligence (OSINT) tools are becoming indispensable in today's data-driven world. These tools enable users to collect and analyze publicly available information from various sources, like search engines, social media profiles, and government records. By cross-referencing this data, OSINT software offers valuable insights into individuals and organizations, thus uncovering connections that otherwise might have gone unnoticed.
Apart from being a key component of Open-Source Business Intelligence (OSBI), OSINT tools are widely used by cybersecurity professionals for ethical hacking, penetration testing, and external threat identification. The popularity of these tools is mainly attributed to their affordability and scalability, making them an attractive option for smaller businesses. With an expected significant growth in the OSINT market over the next five years, there's ample opportunity for startups to enter this space. Now, let's explore some of the top open-source intelligence tools available in the market.
Key Takeaways
OSINT tools help collect and analyze public data sources for valuable insights and connections.
Popular among cybersecurity professionals, these tools aid in ethical hacking and threat identification.
The growing OSINT market offers opportunities for startups in the Open-Source Business Intelligence space.
1. Maltego
Maltego is a robust OSINT tool that streamlines and fast-tracks your investigations. It connects to 58 data sources and offers manual upload features, along with a database of up to 1 million entities to enhance your analysis process. The platform also includes powerful visualization options, letting you create block, hierarchical, or circular graphs with weights and notes to refine your investigative work further.
With Maltego, you can quickly obtain insightful results for trust and safety teams, law enforcement, and cybersecurity experts. The platform's broad applications extend to various sectors, such as finance and law enforcement. Furthermore, the company is dedicated to giving you the best resources related to OSINT tools and techniques, curated by a team of experts to ensure you make the most out of their product.
To deepen your knowledge and skills, you might consider taking the Maltego Foundation course, which is available for purchase online. With Maltego at your disposal, you can confidently conduct your investigations, uncovering crucial information on people and their connections through comprehensive visualizations, such as graphs.
2. Exploring Spiderfoot
As a powerful open-source intelligence tool, Spiderfoot allows you to collect and analyze a wide range of information from the internet. It can help you gather data such as IP addresses, CIDR ranges, domains, subdomains, ASNs, email addresses, phone numbers, names, usernames, and even BTC addresses.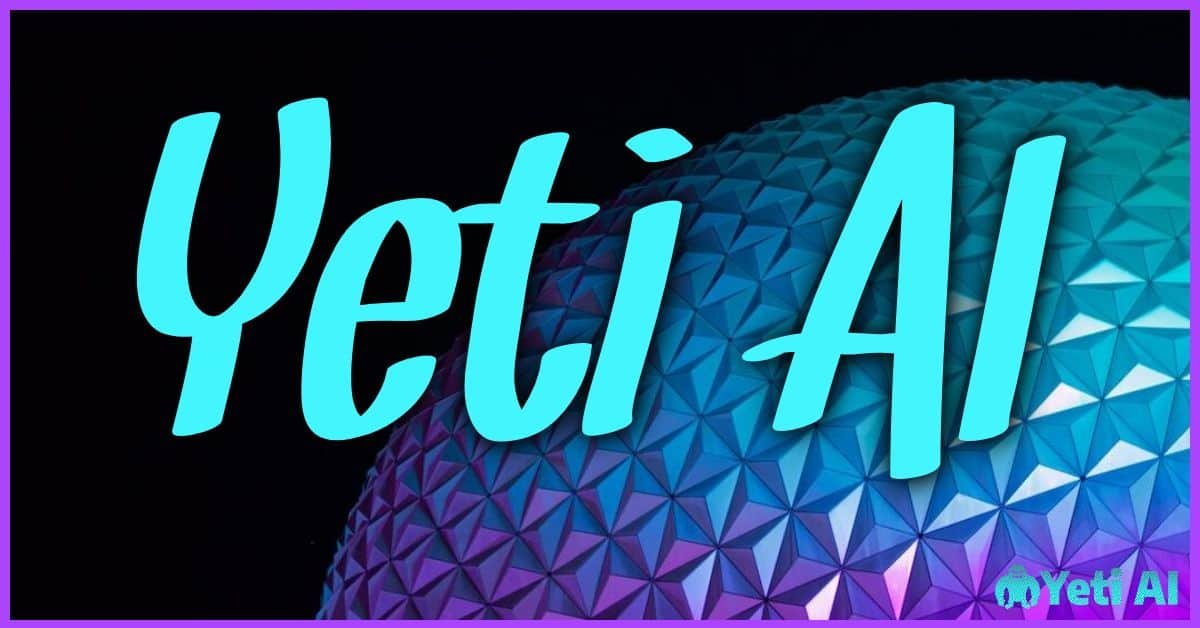 Using either its user-friendly GUI or its command-line interface, you can take advantage of over 200 modules to conduct a thorough investigation of any online target. With access to the API, searching websites and IoT devices becomes simple and efficient. Spiderfoot not only assists in uncovering critical details about online targets but also helps in evaluating if your organization's data is exposed to potential security breaches.
In summary, Spiderfoot is a resourceful cyber intelligence tool that provides you with valuable insights and helps you navigate the complex landscape of the internet while staying vigilant against online threats.
3. OSINT Framework
The OSINT Framework serves as a comprehensive resource for open-source intelligence gathering, offering a wide range of data sources, useful links, and powerful tools. This extensive directory caters to various operating systems, ensuring that you find solutions that suit your requirements.
To get the most out of the OSINT Framework, you'll need to devise an effective search strategy for pinpointing specific details such as email addresses or vehicle registrations. Once mastered, this organized system can provide invaluable assistance for tasks like collecting information, uncovering hidden details, and managing data.
Law enforcement agencies and cybersecurity professionals alike have embraced the OSINT Framework, as it continues to gain popularity as a go-to solution for efficiently managing and analyzing data.
4. SEON
In a world where digital identity verification is increasingly important, SEON offers a powerful way to validate customer identities using social media and online platform accounts. By leveraging SEON's email and phone number systems, your business can access over 50 social signals that generate an in-depth risk score.
These social signals go beyond verifying the legitimacy of an email address or phone number, delving deeper into the customer's digital footprint. With SEON, you can enjoy the convenience of various integration methods, such as manual implementation, API, or even a Google Chrome extension—making the tool more accessible and easy to utilize.
5. Lampyre
Lampyre is a versatile paid application tailored for OSINT, offering effective solutions in areas such as due diligence, cyber threat intelligence, crime analysis, and financial analytics. This user-friendly application can be easily installed on your PC or used online.
By inputting a single data point like a company registration number, full name, or phone number, Lampyre effortlessly processes over 100 frequently updated data sources to uncover valuable information. This data is accessible through PC software or API calls based on your preferences.
For businesses aiming to have a comprehensive platform to assess risks and investigate potential threats, Lampyre's SaaS product, Lighthouse, provides a pay-per-API-call option. This enables users to remotely gather essential details on domains, Whois records, and images, allowing them to stay informed and up-to-date on all aspects related to their organizations.
6. Shodan
Shodan is a powerful search engine that enables you to easily gather valuable information about a business's technology usage. By simply entering a company name, you can obtain comprehensive details about their IoT devices, including location, configuration, and vulnerabilities, all organized by network or IP address.
Moreover, you can utilize Shodan to further analyze your own company's network security by examining operating systems in use, open ports, web server types, and programming languages employed. By leveraging Shodan's state-of-the-art toolsets, you can stay ahead of potential data leaks, malware, and cyber threats while ensuring that your business remains secure and well-informed about its digital landscape.
7. Recon-ng
Recon-ng is an effective framework designed to uncover information related to website domains. Initially a simple script, it has now developed into a complete framework offering valuable features for cybersecurity and reconnaissance.
When using Recon-ng, you can identify web vulnerabilities such as GeoIP lookup, DNS lookup, and port scanning. The tool is particularly useful in finding sensitive files like robots.txt, discovering hidden subdomains, searching for SQL errors, and obtaining details like CMS or WHOIS information. Though leaning towards a more technical nature, numerous resources are available to help you master its capabilities and benefit from this top-notch software during investigations into the deep and dark web.
8. Aircrack-ng
Aircrack-ng serves as an essential and comprehensive security penetration testing tool for wireless networks. As an ethical hacker, you can utilize this tool for monitoring and capturing network packets, noting the positions of access points if a GPS is added, and gathering valuable information on wireless networks.
Through Aircrack-ng, you can conduct penetration tests and analyze your network's performance using token injection attacks, fake access points, and replay attacks. It also allows you to crack passwords for WEP and WPA PSK (WPA 1 and 2), providing a thorough evaluation of possible vulnerabilities in the wireless network.
This versatile tool was initially designed for Linux but can be used on other systems like Windows, OS X, and FreeBSD. Its command line interface (CLI) offers advanced users the flexibility to customize Aircrack-ng through custom scripts, enabling them to modify the tool to fit their unique requirements. Use Aircrack-ng to boost your network's security and ensure its safety against potential hacking attempts.
9. BuiltWith
BuiltWith is a powerful tool that allows you to uncover the technology stack, frameworks, plugins, and other details that power various websites. This comes in handy if you're considering similar technologies for your projects.
This useful tool also identifies JavaScript and CSS libraries used by websites, offering a more detailed look into their architecture. As a result, you can use BuiltWith for informal research or more in-depth reconnaissance on behalf of businesses and organizations aiming to understand how specific webpages are structured.
For added security, consider pairing BuiltWith with website security scanners like WPScan, which specialize in detecting common vulnerabilities affecting websites. This combination offers a thorough analysis that assists you in identifying potential phishing attempts, monitoring subdomains, and staying informed about the technologies adopted by companies within your industry.
10. Metagoofil
Metagoofil, available on GitHub, is a unique tool designed to extract metadata from various public documents such as PDF, DOC, PPT, and XLS files. As an effective search engine, it uncovers valuable information including usernames, real names linked to specific public documents, server details, and document paths.
While this data can pose significant risks to organizations, you can also use it as a defensive measure. By proactively ensuring that sensitive information is concealed or masked, you can prevent malicious actors from exploiting it for harmful purposes. Utilize tools like Metagoofil to bolster your digital security and safeguard critical data.