In today's data-driven world, organizations require a centralized source for their information to make well-informed decisions. ETL, or "extract, transform, load," offers a standard model for integrating data from multiple sources into a single, centralized data repository. ETL tools, specifically designed to support these processes, extract data from various sources, clean it for better quality, and consolidate it into data warehouses. By utilizing ETL tools, companies can simplify their data management strategies and enhance data quality through a standardized approach.
ETL tools provide numerous advantages such as improved data quality, better consistency, and faster decision-making processes. By transforming data from different databases, applications, and systems, these tools ensure that data meets compliance requirements while providing context for more informed decisions. Additionally, ETL tools streamline analysis by transforming data to follow universal standards, ultimately resulting in more accurate calculations and predictions.
Key Takeaways
ETL tools simplify data management and enhance quality through standardization
These tools ensure consistency in data and enable more accurate calculations and predictions
ETL tools lead to faster decision-making processes by centralizing data and streamlining analysis
1. Integrate.io
Integrate.io stands out as a top-notch ETL tool in today's market. Being a cloud-based platform, it effortlessly merges various data sources, providing you with a user-friendly interface to create data pipelines connecting numerous sources and destinations.
The platform adapts to any data volume or use case, enabling seamless data aggregation to warehouses, databases, operational systems, and other data stores. With over 100 pre-built integrations for popular data stores and SaaS applications like MongoDB, MySQL, Amazon Redshift, Google Cloud Platform, and Facebook, Integrate.io ensures you have all the necessary connections.
Safety and adaptability are key aspects of Integrate.io. The platform features Field Level Encryption, enabling you to encrypt and decrypt data fields with dedicated encryption keys.
Some significant benefits of Integrate.io include: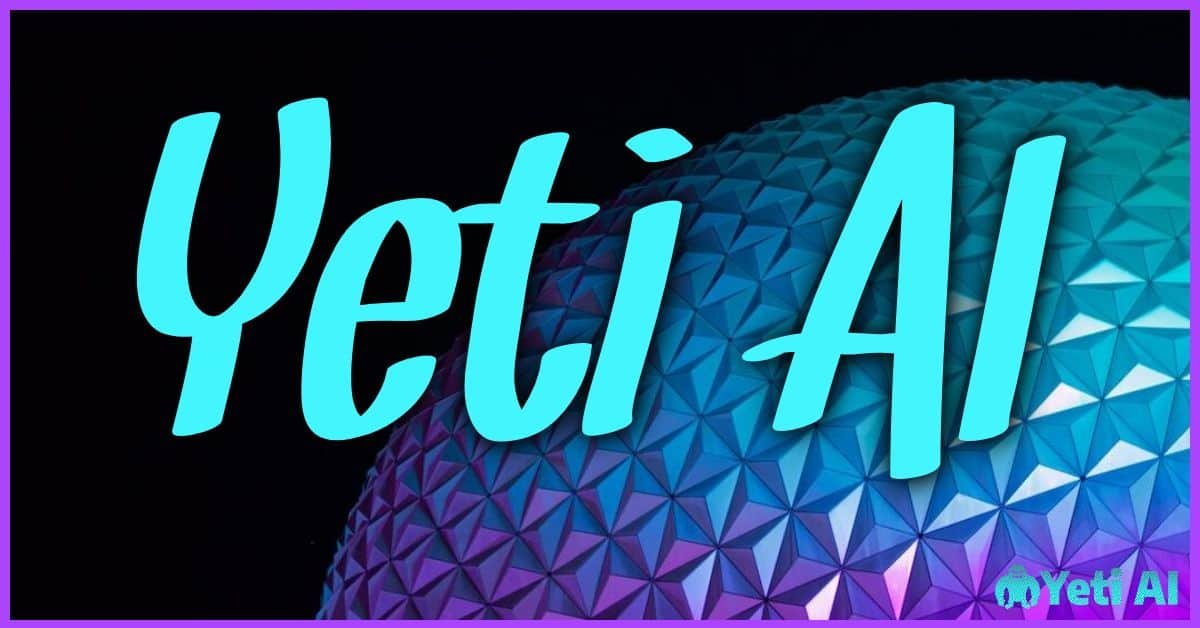 High scalability and security
Cloud-based ETL capabilities
Smooth unification of multiple data sources
An easy-to-use, intuitive interface
2. Talend
Talend Data Integration is a versatile ETL tool that offers an open-source solution for integrating data from various sources, whether on-premises or in the cloud. This platform provides numerous pre-built integrations to make your life easier.
Alongside the open-source offering, there's also a paid version—Talend Data Management Platform—that comes with extra tools and features for enhancing productivity, design, management, monitoring, and data governance.
Notably, Talend has earned recognition as a "Leader" in Gartner's Magic Quadrant for Data Integration Tools report. By choosing Talend, you can expect the following benefits:
Availability of both open-source and paid versions
Comprehensive tools for design, productivity, data governance, and more
Seamless compatibility with on-premises and cloud-based data sources
An all-around data integration solution
Talend values data trust, ensuring that it remains a priority for you and your customers.
3. IBM DataStage
IBM DataStage offers a comprehensive solution for data integration, utilizing a client-server architecture. This tool enables you to effectively extract, transform, and load data from various sources, such as files, applications, and archives, to a target destination.
When it comes to business analysis, DataStage is the go-to choice for many organizations. It provides high-quality data, seamlessly connecting multiple systems and handling all aspects of data extraction, transformation, and loading. This makes it especially popular within the banking sector.
With its reliability and flexibility, DataStage allows for easy integration and a unified interface to join diverse data sources. It optimizes hardware usage, enhances data collection, and ensures effective integration. Moreover, it streamlines the processes of creating, deploying, updating, and managing data integrations.
Key advantages of IBM DataStage include:
Client-server architecture
Multifaceted data extraction, transformation, and loading
Enhanced business analysis capabilities
Seamless integration of various systems
4. Oracle Data Integrator
As a comprehensive solution in Oracle's data management world, Oracle Data Integrator (ODI) is an excellent choice if you're already employing other Oracle applications, such as Hyperion Financial Management or Oracle E-Business Suite.
With both on-premise and cloud-based options, ODI accommodates a variety of needs. One of its distinguishing features is its support for ETL workloads, making it a more straightforward tool than some others on the market.
Oracle Data Integrator caters to a wide array of data integration demands, including high-volume batch loads and service-oriented architecture data services. Its capacity for parallel task execution significantly speeds up data processing.
The main advantages of using Oracle Data Integrator include:
Integration within Oracle's data management framework
Availability in both on-premise and cloud deployments
Support for ETL workloads
Efficient parallel task execution
5. Fivetran
Fivetran simplifies your data management process by providing a wide range of tools and a cloud-based ETL solution. It enables you to manage API updates and efficiently pull the latest data from your database in a matter of minutes. By integrating seamlessly with data warehouses like Redshift, BigQuery, Azure, and Snowflake, Fivetran supports data integration across various platforms.
The standout feature of Fivetran is its impressive variety of nearly 90 possible SaaS data sources and the capability to include custom integrations. With Fivetran, you can enjoy benefits such as:
Streamlined data management
Comprehensive selection of tools
Cloud-based infrastructure
Hassle-free API updates management
6. Stitch
Stitch is a top-notch, open-source ELT data integration platform. It stands out with its self-service and automated pipelines. Stitch supports sourcing data from over 130 platforms, services, and applications, centralizing the information in a data warehouse. As it is open source, development teams can enhance Stitch with additional sources and features.
Acquired by Talend in 2018, Stitch also offers paid service tiers for more advanced use cases and a greater number of data sources. Here's a quick overview of the key benefits of Stitch:
Open-source ELT platform
Paid service tiers
Self-service and automated pipelines
Support for 130+ platforms, services, and applications
By using Stitch, you can efficiently manage and streamline your data integration processes.
7. Informatica PowerCenter
Informatica PowerCenter is a metadata-driven tool designed to enhance collaboration between business and IT teams, while simplifying data pipelines. This powerful enterprise data integration platform is part of Informatica's data management suite and provides exceptional performance and compatibility with various data sources.
With its ability to process complex data formats like JSON, XML, and PDF, PowerCenter also includes automatic validation of transformed data to maintain predefined standards. Its pre-built transformations, high availability, and optimized performance make it a reliable choice for your data integration needs.
Key advantages of using Informatica PowerCenter include:
Enhanced cooperation between business and IT teams
Streamlined data pipelines
Support for advanced data formats
High performance and compatibility with diverse sources
8. SAS Data Management
SAS Data Management offers a data integration solution designed to connect and consolidate data from various sources like cloud, legacy systems, and data lakes. With this platform, you can foster a comprehensive perspective of your business processes and streamline workflows.
One of the many advantages of this platform is its adaptability, as it is compatible with numerous computing environments and databases. Moreover, it can be integrated with third-party data modeling tools, ensuring high-quality visualizations.
The key benefits of SAS Data Management include:
Connecting data from a wide range of sources
Creating an all-encompassing view of business processes
Optimizing workflows
Operating in diverse computing environments
This helps to enhance data management for your organization, ensuring efficiency and effectiveness in your processes.
9. Pentaho
Pentaho, an open-source platform by Hitachi Vantara, specializes in data integration and analytics. You have the option to choose its free community edition or opt for a commercial license to access the enterprise edition.
With its user-friendly interface, even beginners can efficiently construct powerful data pipelines. The platform is responsible for handling essential data integration processes, including capturing, cleansing, and storing data in standardized formats.
In addition to providing data access for IoT technologies, Pentaho facilitates machine learning. Some of the key benefits of using Pentaho are:
Open-source platform
Free community and enterprise editions
Easy-to-use interface suitable for beginners
Compatible with IoT technologies for data access
Harness the power of artificial intelligence and machine learning with the help of Pentaho, as it serves as a valuable resource for handling your data integration and analytics needs.
10. AWS Glue
AWS Glue, provided by Amazon Web Services, stands out as a top ETL tool specifically crafted for big data and analytics workloads. Being a fully managed ETL service, it simplifies the process and seamlessly integrates with the AWS ecosystem. A remarkable aspect of AWS Glue is its serverless nature – Amazon automatically allocates a server and terminates it after workload completion.
This ETL service presents various features such as job scheduling and testing for AWS Glue scripts. Here are the main advantages of using AWS Glue:
Fully managed ETL service
Tailored for big data and analytics workloads
Simplifies ETL workloads
Auto provisions and shuts down servers for workloads
Confidently employ AWS Glue in your projects, as it offers a clear, knowledgeable, and neutral approach to handling ETL processes.