In today's digital age, cybercrimes are skyrocketing, making it crucial for you to have a robust AI-powered antivirus solution for your Windows PC. These advanced software programs utilize multi-layered technologies to help protect against malware infections, offering enhanced internet security. As Windows remains the most popular operating system, it is also the prime target for malicious actors, resulting in the majority of malware specifically designed to exploit PC machines.
Although Windows 10 and 11 come with built-in Windows Defender, it is often insufficient to guard against the vast array of threats and viruses present today. To ensure optimal security, it is essential to explore the top 10 AI-powered antivirus software for PCs in 2022, each providing unique protection features tailored to your needs.
Key Takeaways
Cybercrimes are constantly increasing, necessitating reliable AI-powered antivirus software for Windows PCs.
Windows is a prime target for malicious actors due to its widespread usage, demanding advanced protection measures.
Built-in Windows Defender is often insufficient, making it essential to explore additional antivirus solutions.
1. Surfshark Antivirus
Surfshark Antivirus is an excellent solution that provides a comprehensive security package at a competitive price. It's user-friendly, making it easy for you to set up and customize. This antivirus safeguards your devices against known viruses and emerging zero-day threats by detecting and removing malware and other advanced risks.
Included in the bundle is a VPN that ensures your privacy by concealing your IP address and physical location. With Surfshark, you'll be informed if any breaches involve your email, password, ID, or banking information, and enjoy browsing the web without ads or tracking.
Lastly, Surfshark's Cloud Protect feature analyzes unknown files to guard against potential zero-day attacks, providing you with an extra layer of security.
2. Bitdefender
Bitdefender Antivirus Plus stands out as an excellent choice for antivirus protection on Windows PCs. This powerful software safeguards your computer from various online threats and comes with valuable privacy tools such as Bitdefender VPN and Bitdefender Safepay. Notably, it has received nearly perfect scores from AV-TEST.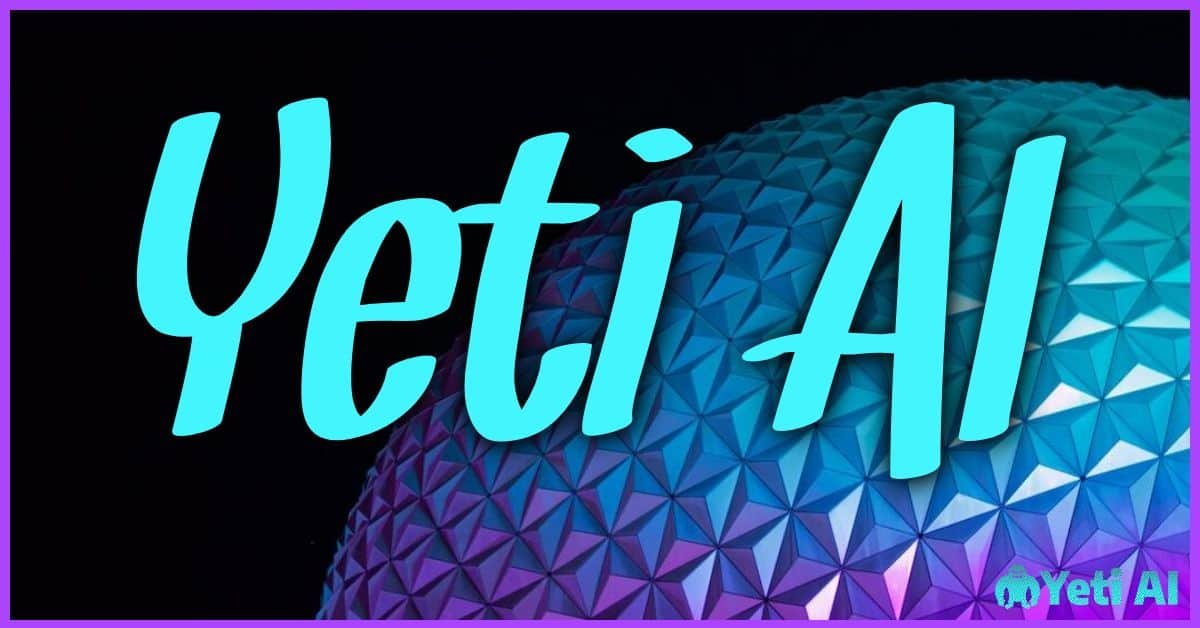 By combining functionality, efficiency, and an intuitive interface, Bitdefender provides comprehensive security, incorporating a firewall and file protection all in one package. Moreover, the software includes an advanced anti-ransomware shield that not only protects your data but also prevents the spread of ransomware attacks.
The company invests significantly in artificial intelligence research, ensuring that its solutions continue to improve as AI technology advances. Here are some key features of Bitdefender Antivirus Plus:
Comprehensive and real-time data protection
Network threat protection
Multi-layer ransomware protection
Anti-phishing and anti-fraud measures
VPN service for secure browsing
Safe online banking capabilities
In summary, Bitdefender offers a cutting-edge cybersecurity suite that you can rely on to keep your digital life safe.
3. Webroot
Webroot is a highly efficient AI-powered antivirus solution for your PC. As a cloud-based, lightweight program, it provides you with a wide range of excellent features to keep your system secure.
The antivirus comes equipped with the highly regarded LastPass password manager. Its cloud-based malware directory and heuristic analysis contribute to efficient threat detection without heavy CPU or disk space usage. Plus, you don't need to constantly update the malware database since it's based in the cloud.
To maintain your security, Webroot allows scheduling of Deep Scans or Quick Scans on a daily or weekly basis. In addition, running a full scan or scanning individual folders and files is at your fingertips whenever needed.
Key features of Webroot include:
Cloud-based scanner: Efficient malware detection without taking up significant system resources.
Web and phishing protection: Safeguards your internet browsing experience.
Top-rated password manager: LastPass integration for fortifying access to your accounts.
System optimizer: Fine-tunes your PC performance.
Mobile app: Security on-the-go with Webroot's dedicated app.
With these features, you can confidently rely on Webroot to keep your system safe and protected while enjoying optimal performance.
4. Panda Dome
Panda Dome is a top-tier antivirus suite for Windows PCs, offering a wide range of features and excellent cybersecurity protections. Some standout features of Panda Dome include its malware scanner and real-time protection engine.
What sets Panda Dome apart from other antivirus programs are its unique features, such as a rescue kit that removes malware from computers via a USB drive. Additionally, it offers file encryption to secure important files with high-level encryption and USB protection that scans connected USB drives for malware.
The software utilizes regular scans and a cloud-based scanner called Panda Cloud Cleaner, accessible through the Rescue Kit. This separate antivirus scanning engine uses cloud technology to detect advanced threats that typically evade regular antivirus programs.
Here are some essential features of Panda Dome in a concise list:
Web protection: Guards against online threats and malicious websites
VPN service: Enhances privacy and security while browsing the internet
Performance optimization: Boosts your computer's overall performance
Password manager: Secures and organizes your passwords
Gaming mode: Offers uninterrupted gaming experience by suspending notifications and background processes
By using Panda Dome, you ensure robust security and added functionality for your Windows system, contributing to a safer and smoother computing experience.
5. NordVPN – Threat Protection
Experience top-level online security with NordVPN's Threat Protection. This feature safeguards you from potential harm, even when using a VPN.
Threat Protection actively scans downloaded files for malware, removing any threats detected before damage occurs. It also offers an additional layer of protection by blocking access to malicious websites, ensuring you're safe from phishing attacks, fake sites, and malware.
Key features include:
Threat detection and removal: This feature checks files during download for malicious content, deleting harmful files before they affect your device.
Prevent access to harmful websites: Quickly identifying and denying access to phishing sites, imposter websites, and sites infected with malware.
Avoid online tracking: Maintain your privacy while browsing by preventing trackers from monitoring your online activities and collecting information about your habits.
Stay confidently protected online with NordVPN's comprehensive Threat Protection and enjoy a secure, private browsing experience.
6. Avira
Avira is a free antivirus designed for Windows PCs, utilizing unsupervised and supervised AI and machine learning methods to enhance malware analysis. It employs a "coarse-to-fine" approach by examining data from clusters and using complex supervised learning techniques to identify potential malware.
In addition to malware protection, Avira offers ad tracking capabilities, tools to delete digital traces, and shields for email and social network scanning. Moreover, the software provides its own free VPN protection for a more secure browsing experience.
Key features of Avira:
Supervised AI and machine learning techniques
Analyzes data from clusters
Ad tracking functionality
Digital trace removal tools
Free VPN protection
With Avira, you can enjoy a more secure and protected work-from-home experience.
7. Cylance Protect
Cylance Protect stands out as a pioneer in the AI-powered cybersecurity domain, designed specifically for business users. With a cloud-based administrative console, decisions are made at the endpoint. In contrast to traditional antivirus software, Cylance Protect utilizes a staggering 6.2 billion indicators to detect if an application or executable contains malware—just one identified requirement deems it as malware.
Key features of Cylance Protect include:
AI-driven malware protection
Minimal performance impact on endpoint
Application control and device policy management
Memory exploitation detection and prevention
With Cylance Protect, you can confidently ensure powerful prevention against malicious threats.
8. Norton 360
Norton 360 is a well-known antivirus solution that recently joined forces with Avast to expand its presence in the industry. The comprehensive software package provides everything necessary to safeguard your PC from various threats.
With AI-powered real-time protection, Norton 360 effectively shields your computer against viruses, spyware, malware, and ransomware. Additionally, its two-way firewall monitors inbound and outbound network traffic. The Norton Secure VPN encrypts your online activities, while the included password manager stores your credentials in a secure vault.
Despite offering robust protection, Norton 360 efficiently uses your system resources. Some key features of this antivirus include:
Strong identity-theft protection suite
User-friendly interface
Minimal resource consumption
Integrated VPN and password manager
Two-way firewall
Armed with Norton 360, you can confidently navigate the digital world, knowing your device and personal data are well protected.
9. TotalAV
TotalAV is a leading antivirus software that utilizes an AI-based system for detecting hazardous websites. It offers comprehensive protection against various digital threats like ransomware and phishing attacks while maintaining low impact on your system.
With TotalAV, you'll benefit from features such as Safe Browsing VPN, which encrypts your connection and alters your public IP address. Additionally, the WebShield Chrome extension safeguards you from harmful websites. Some key aspects of TotalAV include:
Protection against a wide array of cyber threats
Availability in both free and paid versions
Real-time and cloud-based protection
System optimization tools
Password manager
While using TotalAV, you'll experience a confident, knowledgeable, and neutral tone, ensuring clear communication throughout your journey. Remember to explore and take advantage of these features to enhance your online security.
10. Avast
Avast provides a top-grade antivirus solution that leverages machine learning. By automatically collecting and extracting data from its user base, Avast continuously updates its models to enhance protection. One notable tool, the Behavior Shield, monitors your installed applications and reports any suspicious activity to safeguard your device.
With strong network security, Avast encrypts your connection and filters harmful websites. Moreover, it shields you from phishing attacks and scams while also offering VPN support through SecureLine VPN. Here's a succinct overview of Avast's features:
Remote access shield
Intelligent antivirus capabilities
Advanced Firewall properties
Real-time protection
Predefined and custom scans
As a result, Avast presents a comprehensive and robust free antivirus protection for your PC, keeping you secure in today's digital landscape.