As an Android smartphone or tablet user, it's crucial for you to safeguard your device against potential cyber threats like malicious apps and malware. With the Android operating system powering millions of devices worldwide, hackers are constantly targeting it to exploit vulnerabilities and compromise valuable data.
To defend your device from potential harm, consider installing a reputable antivirus app. High-quality apps offer comprehensive protection without consuming excessive resources on your device, ensuring smooth performance at all times. Below are some of the best antivirus options available for Android users:
Key Takeaways
Android device users should prioritize installing a reliable antivirus app for robust protection against malware and malicious apps.
Quality antivirus apps strike a balance between thorough protection and minimal resource usage to maintain optimal device performance.
Our examination covers the top 10 security apps that cater to various needs and preferences in safeguarding Android devices.
1. Surfshark Antivirus
Surfshark Antivirus offers an impressive package at a competitive price, providing both ease of setup and configuration. This comprehensive security solution protects your device from known viruses, zero-day threats, and even incorporates a VPN for complete privacy. Key features include:
Real-time malware protection, detecting and removing various threats
Proactive defense against malware that may harm your device
Concealing your IP address and physical location through the integrated VPN
Alert notifications regarding breached personal or financial information
Ad-free and non-tracked web searching experience
The Surfshark Cloud Protect system that analyzes unidentified files to prevent zero-day attacks
Remember, prioritizing your digital safety with an antivirus like Surfshark can greatly enhance the security of your devices and data.
2. Bitdefender Mobile Security
Bitdefender Mobile Security provides top-notch malware protection, minimal performance impact, and compatibility with Android Wear watches. This powerful anti-malware app not only has a malicious-website blocker but also includes advanced privacy-protection tools. Some of these features consist of an app lock, Wi-Fi scanner, and anti-theft measures.
A recent addition to Bitdefender Mobile Security is the Scam Alert feature, which identifies and warns you of potentially malicious links in SMS messages, screen notifications, and various messaging apps. Renowned independent antivirus test labs, such as AV-Test and AV-Comparatives, have highly rated Bitdefender's Android antivirus mobile app, with AV-Comparatives noting a 99.9% protection rate.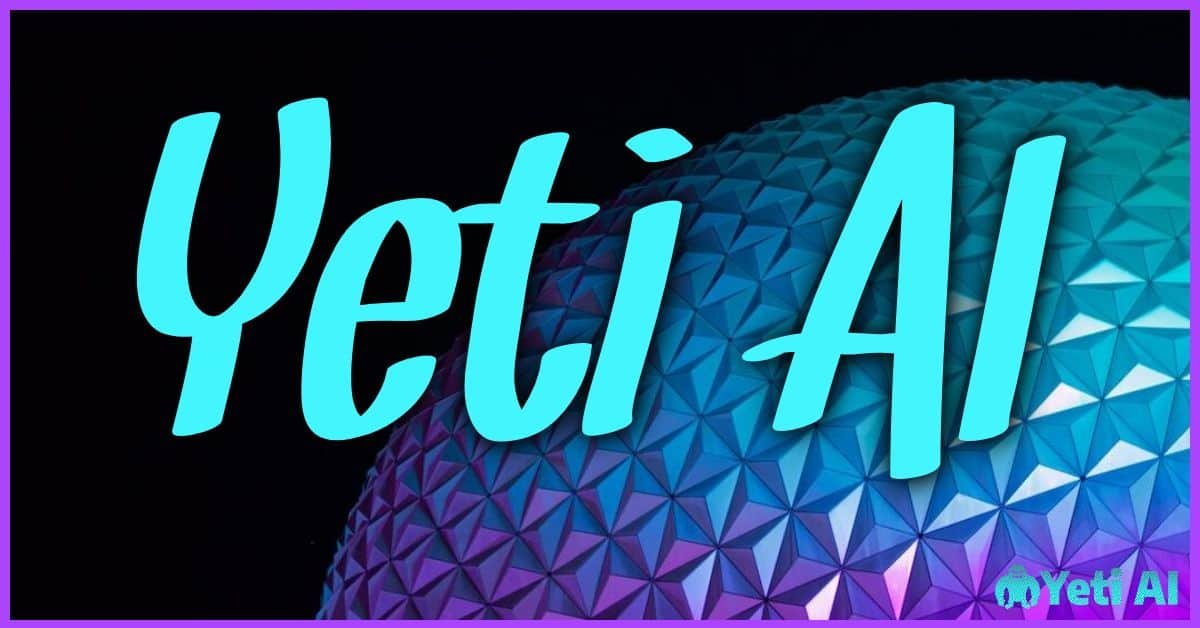 To summarize, Bitdefender Mobile Security offers you:
Exceptional malware protection
Negligible performance impact
Android Wear watch integration
Comprehensive privacy-protection tools
Scam Alert feature
Trust in Bitdefender's next-generation cybersecurity suite to safeguard your Android devices from viruses and maintain control with its parental controls.
3. Webroot Mobile Security
Webroot Mobile Security is a top choice for Android device protection, offering advanced antivirus and internet security for smartphones and tablets. This app conducts efficient scans and updates without impacting your device's performance or battery life, and expertly prevents mobile malware threats from infiltrating your phone.
Phishing attacks and social engineering are on the rise, but Webroot Mobile Security has you covered with robust protection during web browsing. Their proprietary URL filtering technology rapidly identifies and filters threats to safeguard your identity and personal data.
Should you lose your device or have it stolen, Webroot offers quick access to lock the device or even wipe its data if necessary. You can also pinpoint its location to help recover your phone.
Key features of Webroot Mobile Security include:
Advanced Android antivirus capabilities
Smooth, seamless scanning for device protection
Safe and secure web browsing experiences
Ability to locate and secure lost or stolen devices
Automatic checks for all app installations and updates
Take advantage of Webroot Mobile Security's mobile security, ransomware defense, Wi-Fi security, Wi-Fi scanner, and privacy checker features to ensure the safety and security of your Android device.
4. Panda Security
Panda Security provides a reliable antivirus solution for Android devices. It performs real-time scanning of installed apps and app updates, ensuring they're safe to use. Similar to other top Android antivirus apps, it is designed to have a low impact on your device's performance, and it also has the ability to scan SD memory cards for added protection.
With Panda Security, you can review your device's access permissions, such as access to contacts, accounts, images, and location. This allows you to make informed decisions about which apps to keep or remove from your device.
This mobile security app also optimizes battery life by monitoring the memory usage of installed apps. It halts certain app processes to enhance device performance and prolong battery life.
Some of the key features of Panda Security include:
Real-time scanning of installed apps and updates
Monitoring and displaying access permissions
Battery life optimization
Minimal impact on device performance
Real-time tracking of devices for you and your family
Remember to stay confident, knowledgeable, neutral, and clear while using the app and enjoy the enhanced security it provides for your Android device.
5. Norton Mobile Security
Norton Mobile Security is one of the leading antivirus apps in the industry, providing excellent malware protection for Android devices. With various functions such as an App Advisor, it keeps track of potential privacy risks and malicious app activities.
Notable for its top-notch antivirus engine, Norton Mobile Security offers a wide range of additional features like call blocking to shield you from spam calls, and Wi-Fi security that helps prevent connection to unsecured networks.
Key aspects of Norton Mobile Security include:
App analysis
Blocking spam calls
Powerful protection
Wi-Fi safety measures
Comprehensive collection of features
6. Avast Mobile Security
Avast Mobile Security is a top-notch antivirus app for your Android device, well-regarded by independent testing labs. This powerful app not only safeguards your device against malware but also offers robust security features such as an anti-theft system that lets you track, remotely lock, or wipe your device.
To optimize device performance, Avast Mobile Security includes a junk cleaner, which frees up storage space, and a RAM boost feature to speed up your device. Some key aspects of this app are:
Real-time scanning of installed apps and updates
Monitoring app access permissions
Prolonging battery life
Minimal impact on device performance
Real-time tracking of your, and your family's, devices
Stay confident in the security and performance of your Android device with Avast Mobile Security.
7. McAfee Mobile Security
McAfee Mobile Security is a versatile antivirus app for Android users. With an efficient scanner, you can ensure your device remains secure. The free version includes anti-theft capabilities, allowing you to track, lock, and wipe your device remotely if ever needed.
This app also examines potential vulnerabilities in your apps and helps maintain the security of Wi-Fi connections. Moreover, it optimizes your device's performance with features like a storage cleaner and a memory and battery optimizer.
Upgrading to the paid version provides additional benefits like phone support, Safe Web protection, and enhanced web surfing security. Some key elements of McAfee Mobile Security include:
Effective scanner
Anti-theft capabilities
Remote tracking, locking, and wiping functionalities
Storage cleaner
Memory and battery optimization
Experience comprehensive protection for your devices with McAfee Mobile Security.
8. AVG Antivirus
AVG Antivirus ensures the security of your Android device by providing top-notch protection. Utilizing the same antivirus engine as Avast, it offers key features to keep your device safe. The anti-theft tools help you track, lock, and erase data from a lost or stolen phone.
Upgrading to the paid version extends these capabilities by locking your device if someone replaces the SIM card. It also includes a Photo Vault tool to protect your pictures, an app lock for added security, and a Wi-Fi scanner to check network safety.
To boost your device's performance, AVG Antivirus identifies and addresses unnecessary processes, adjusts battery-draining settings, and clears junk files. Key features of AVG Antivirus include:
Shared antivirus engine with Avast
Anti-theft tools for device safety
Wi-Fi network scanner for secure browsing
Useful utilities such as junk cleaner and automatic scans
Privacy-focused tools like Photo Vault and app lock
With AVG Antivirus Free, you can confidently secure your Android device and maintain its optimal performance.
9. Trend Micro Mobile Security
Trend Micro Mobile Security is a robust antivirus app for Android that safeguards your device by scanning new apps for malware before you download them. It also restricts newly installed apps from accessing other applications on your device.
One of the key features of this app is its privacy scanner, which includes functionality for Facebook. This alerts you if your profile displays sensitive personal information that you might want to keep private. In addition, Trend Micro Mobile Security offers web protection, Wi-Fi checker, parental controls, and anti-theft capabilities.
Having performed well in various independent tests, Trend Micro Mobile Security has proven to be effective in protecting against 100% of threats.
Here are some highlight features of Trend Micro Mobile Security:
Malware scanning for new apps
Facebook privacy scanner
Web protection
Wi-Fi checker
Pay Guard for secure online banking and shopping
Stay confident and protected with Trend Micro Mobile Security, knowing your Android device is secure and your privacy is maintained.
10. Sophos Intercept X for Mobile
Sophos Intercept X for Mobile is an outstanding, free Android app that provides quality security for your smartphone. Although not tested by major independent labs, it has achieved excellent scores for antivirus protection in AV-Test's reports.
The app offers real-time protection by scanning apps for malware and harmful content during installation, and promptly alerts you of any risks related to identity theft or data leaks. A distinctive feature of Sophos Intercept X for Mobile is its Secure QR Code Scanner. This tool examines the target URL for potential threats when scanning QR codes.
Additionally, the app includes an authenticator that assists with multi-factor authentication for any app compatible with Google Authenticator. Below is a summary of its key features:
Scans apps for malware during installation
Warns users of potential data leaks
Secure QR Code Scanner for detecting threats
Built-in authenticator for added security
Standard anti-theft measures
With Sophos Intercept X for Mobile, you can confidently safeguard your Android device from malicious apps, Trojans, and other threats.