In today's digital age, AI-powered transcription software has become an essential tool for transforming audio and video content into text. This innovative technology enables you to create transcriptions for various purposes, including podcasts, online courses, meetings, and videos. By leveraging the power of natural language processing (NLP), an interdisciplinary field combining linguistics and computer science, AI transcription services provide accurate and efficient results, simplifying the task of converting spoken words into written text.
These intelligent transcription solutions are playing a critical role in helping businesses accomplish diverse tasks, such as product marketing, and are providing access to new customer segments. With numerous AI transcription services to choose from, you're sure to find one that suits your needs and allows your business to thrive in this increasingly digital world.
Key Takeaways
AI transcription services offer efficient and accurate conversion of audio and video to text.
These solutions are valuable tools for businesses, aiding in tasks like marketing and customer engagement.
With a variety of options on the market, you can find the perfect AI transcription service for your needs.
1. Speak AI
Speak AI is an excellent choice for your AI transcription needs, offering various methods for collecting crucial audio and video data. With Speak, you can devise custom audio and video recorders, record directly within the app, and effortlessly upload files stored locally.
This tool empowers you to generate dashboard reports, capturing vital information from your calls, interviews, recordings, and videos. The AI engine automatically transcribes and identifies important keywords, topics, and sentiment trends, ensuring no data is lost.
Speak AI also enables easy data sharing and collaboration, allowing you to build extensive data repositories with transcripts, AI analysis, and visualizations in one place, forming custom shareable media repositories.
Here are some key features of Speak AI: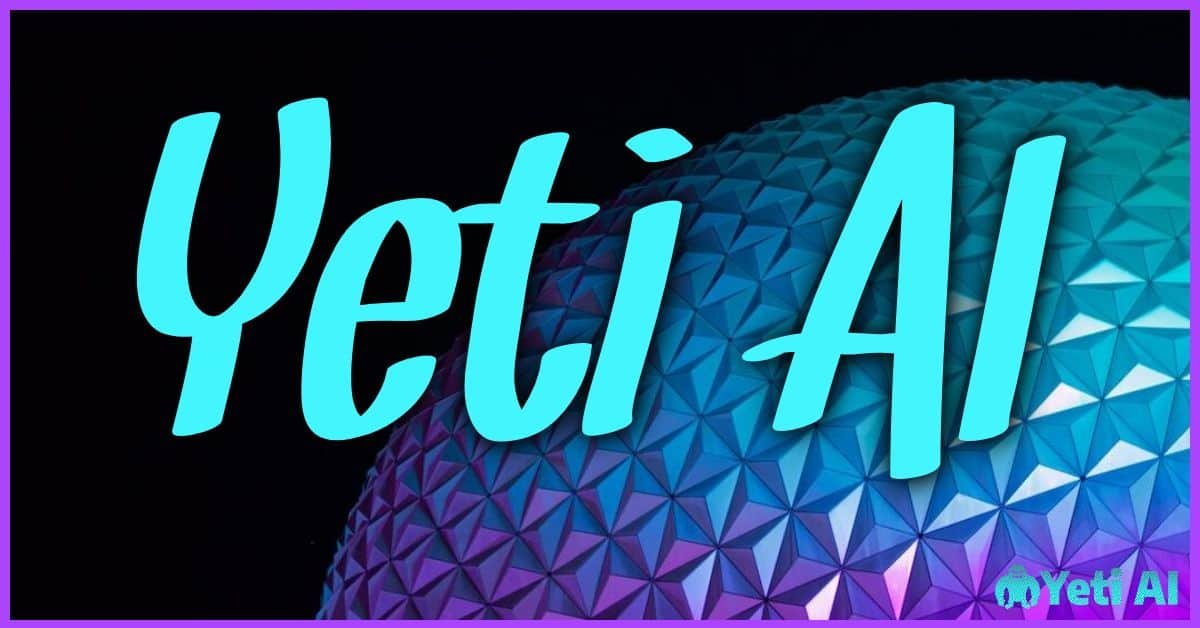 Named entity recognition
Deep search
APIs and integrations
Media management
Dashboard reports and audio capture
Embrace the power of Speak AI for your meetings, audio, and collaboration needs, ensuring seamless integration with platforms like Zoom, Google Meet, and more. Benefit from accurate audio transcription, subtitle generation, and tracking features, making it an ideal alternative to solutions like Otter AI and Fireflies.ai. Confidently harness the potential of Speak AI, utilizing its clear and knowledgeable features to enhance your productivity and data management.
2. Trint
Leveraging Trint's AI transcription services enables you to quickly convert your audio and video files into editable, searchable text documents. This powerful tool helps transform raw files into valuable content more efficiently than ever before.
With Trint, you can transcribe and capture content live, allowing you to easily extract key quotes from transcripts and verify them by simply playing back the audio or video. This streamlined process helps you craft engaging narratives with greater accuracy.
Collaboration is made easy with user-friendly features like tags, highlights, and comments. Share your work with colleagues, ensuring a seamless and efficient review process.
With support for transcription in over 30 languages and translation into more than 50, Trint allows you to tailor your content to reach a global audience quickly.
Boost the accessibility and inclusiveness of your video content by generating and editing closed captions instantly. This expanded reach ensures your content resonates with a wider audience.
Keep all your content securely stored in one place, and utilize Trint's robust search functionality to locate essential moments. This efficient system allows you to repurpose your content effortlessly.
By incorporating Trint's AI transcription software in your workflow, you can confidently produce high-quality, impactful content while optimizing collaboration and efficiency.
3. Otter.ai
As a user of the highly regarded AI transcription service, Otter.ai, you can experience efficiency and ease when transcribing voice conversations. With its availability on desktop platforms, Android, and iOS devices, you can easily record conversations and obtain automated transcriptions.
The Otter.ai subscription plans offer unique features such as differentiating between speakers, the option to manage transcriptions directly within the app, and altering audio playback speeds. Incorporating images and various content into transcriptions is also made possible, allowing you to import audio and video files for transcription.
Navigating the Otter.ai platform is a breeze with its intuitive and well-designed interface, which holds handy tools like the record button, import button, and recent activity record. Plus, there is a helpful tutorial for guidance.
To recap, some of the notable aspects of Otter.ai include:
Intuitive and user-friendly design
Compatibility with desktop and mobile devices
Convenient in-app transcription management
Varied audio playback speeds for easy review
Automatic transcription of conversations
Embrace the confidence and expertise that comes with utilizing the powerful capabilities of Otter.ai in your transcription endeavors.
4. Beey
Beey offers a seamless way to transcribe various forms of media, including videos, podcasts, meeting minutes, online meetings, interviews, and recorded lectures. This AI transcription tool boasts professional-quality captions and subtitles, with the added capability of translating your content into over 20 supported languages.
Developed at the Laboratory of Computer Speech Processing, Beey's automatic speech recognition solution is efficient and well-designed. Some standout features include its intuitive interface, speedy processing, and the option to manually edit transcripts to correct errors. Ideal for team collaboration and various industries like education, Beey ensures accuracy and usefulness in meeting analytics while maintaining privacy. Experience the benefits of Beey, such as cost-effective, reliable transcriptions and global accessibility.
5. NOVA AI
With NOVA AI, you can effortlessly edit your clips online, adding subtitles and translations. No need to install anything, just enhance your content creation process with this user-friendly tool.
7. Sonix: A Powerful AI Transcription Tool
Equipped with advanced AI, Sonix transcends language barriers and makes organizing and searching audio and video files a breeze for businesses. Its impressive speed can deliver transcriptions for a 30-minute recording in merely 3-4 minutes, catering to industries demanding quick and precise results.
Taking user experience up a notch, Sonix allows the review and editing of automated transcripts, ensuring high accuracy. The online editor lets you refine transcripts while listening to the audio source. Another remarkable feature is the word confidence levels, which pinpoints words with low certainty that may need extra attention.
To facilitate easy organization, Sonix offers highlights and strikethrough options, enabling you to mark critical areas for later review. Integrating with popular platforms like Google Drive and Dropbox, it easily handles files dragged and dropped from your local computer or transcribes files saved on these cloud services. The synchronization of text and audio adds further convenience, letting you hear any part of the audio instantly.
The AI transcription service also boasts speaker identification and labeling, effortlessly showing who said what during a conversation. Automatic diarization differentiates between speakers and assigns separate paragraphs to them.
With Sonix, you can benefit from a wide array of features:
Identification of word accuracy confidence for easy reviewing efforts
Smooth collaboration with multi-user functionality
Rapid transcriptions for a 30-minute recording in just 3-4 minutes
Drag and drop file management, compatible with common cloud storage platforms
Clear speaker labeling for organized transcripts
So, brace yourself for a seamless experience with Sonix, an outstanding AI-powered transcription software that caters to your specific needs.
8. Rev.com
Rev.com stands out as one of the top AI transcription services available, making it an excellent choice for businesses of all sizes seeking to maximize content value, enhance accessibility, and expand their audience. Well-known companies like Spotify have benefitted from the services provided by Rev.
Through extensive training on over 5.6 million hours of transcribed data, Rev boasts a highly accurate speech recognition engine that supports up to 31 languages, catering to a global market.
The plethora of services offered by Rev includes human-assisted transcription, automated transcription, video captions, subtitles, and more. Users find Rev's documentation comprehensive and easy to follow, with a flawless API and a straightforward process that's suitable for all kinds of users.
Key features of Rev.com include:
Global subtitle translation
Live Zoom captioning
Both human and automated transcription services
A user-friendly and straightforward process
Support for 31 languages
Explore Rev.com to experience its wide range of transcription and translation services first-hand and make your content accessible to a diverse, global audience.
9. Verbit.ai
Verbit.ai offers a comprehensive suite of tools to facilitate accessible and compliant meetings and events, enhancing productivity within your organization. This platform delivers various services, including live captioning, transcription, audio description, translation, and subtitles. By combining human expertise and advanced technology, Verbit.ai achieves exceptional accuracy.
Ideal for media companies, educational organizations, and courts, Verbit.ai's speech-to-text solutions cater to specific markets like Corporate Learning, Court Reporting, Education, and Media Production. The platform employs sophisticated voice recognition AI technology to accelerate transcription and deliver rapid results. Verbit's AI algorithms adapt to unique sound signatures, creating acoustic, linguistic, and contextual event models. Additionally, the system can distinguish accents, reduce background noise, and identify terms related to current and relevant news issues.
Key features of Verbit.ai include:
Real-time status information through the Verbit Cloud portal
Clean and minimalistic interface
99% accuracy
Live captioning and transcription
Translation and subtitles
Embrace the power of Verbit.ai to create a positive impact on your organization's accessibility and productivity needs.
10. Delving into Scribie.com
Scribie stands out as one of the top AI transcription tools with a unique 4-step process ensuring a remarkable 99% accuracy rate. This tool caters to various accents and provides an array of services, including confidential access and a convenient online editor.
Their user-friendly browser-based editor allows you to promptly verify and amend your transcripts. For additional customization, Scribie offers add-ons like SRT/VTT file generation, strict verbatim transcripts, audio time coding, BITC, and start/end time specifications.
To access Scribie, simply upload or import spoken audio/video files, select your preferred service—automated or manual—and complete the payment. Use the online editor to finalize and download your transcript.
Trusted by industry giants like Oracle, Google, Airbnb, Stripe, and Netflix, Scribie boasts these key features:
Rapid turnaround and less than 1% error rate
4-step methodology (Transcribe, Review, Proofread, Quality Check)
Various helpful add-ons
Secure online browser editor
Guaranteed confidential access
Scribie's offerings, including its ability to handle different accents, make it an ideal choice for efficient video transcription and a valuable tool to complete your transcription needs.