In the constantly evolving world of social media, businesses must stay ahead of the curve to remain relevant. As companies of all sizes continue to recognize the value of data and insights, social media strategies are now more crucial than ever. Failing to implement a strong strategy can lead to falling behind in the AI-driven future.
The rapid rise of artificial intelligence (AI) technology has transformed the social media landscape, providing unparalleled insights and capabilities. Numerous AI tools have emerged for social media management, content creation, analysis, and advertising, among other tasks. By automating time-consuming and repetitive work, these AI-powered tools free up teams to focus on more valuable tasks, such as engaging with customers and planning multimedia campaigns.
Key Takeaways
AI tools are essential in managing and optimizing social media strategies for businesses.
Utilizing AI tools can automate tasks and provide insightful data, allowing teams to focus on more valuable activities.
The industry offers a wide variety of AI-powered social media tools to cater to various needs and requirements.
1. Flick
Flick is an AI-powered tool designed to streamline and simplify your social media content creation process. It allows you to generate personalized and on-brand captions with the efficiency of a personal copywriter.
As a valuable asset in your social media marketing efforts, Flick's AI Social Media Assistant accelerates the brainstorming, writing, and planning stages. By inputting your desired topics, you'll receive original and engaging content ideas within seconds.
Crafting captivating captions is no longer daunting, as the Assistant enables you to maintain your unique voice while maximizing productivity. Your content ideas can be easily organized within the 'Content Planner,' ensuring cohesiveness in your social media presence.
Flick offers a range of additional features, including: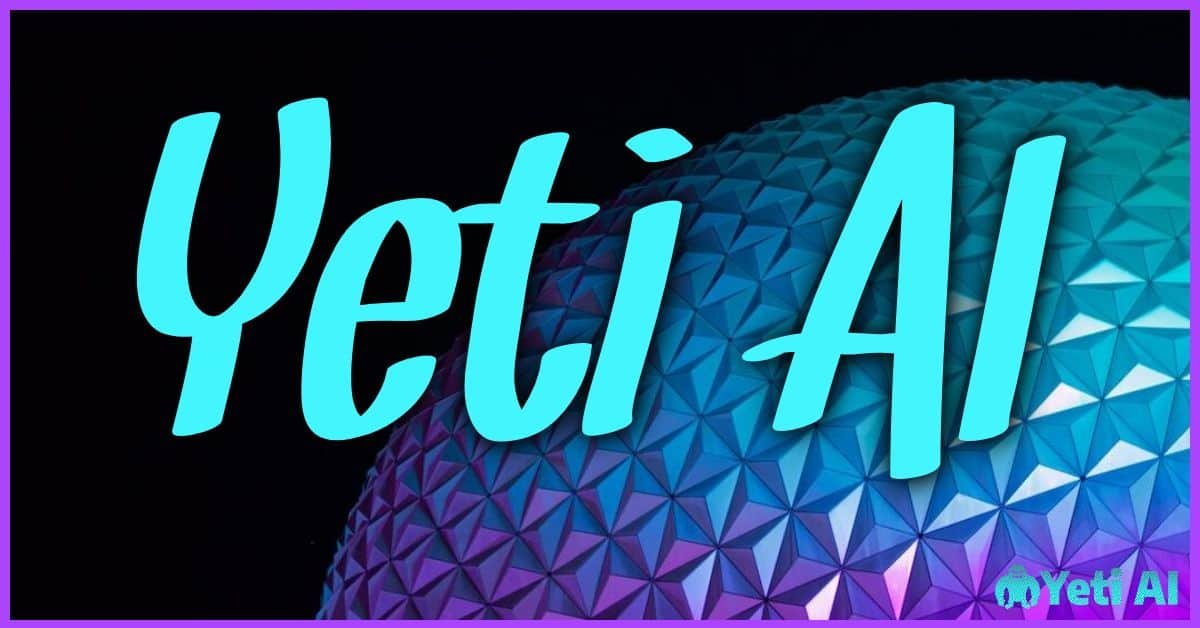 Scheduling: Efficiently plan, create, and publish your content with a user-friendly scheduler that respects your time and priorities.
Hashtags: Optimize engagement by selecting targeted hashtags to augment your post's reach and performance.
Analytics: Gain insight and make data-driven decisions by tracking the success of your social media content.
With Flick, you'll have the confidence, clarity, and control to create powerful and visually appealing social media posts that utilize AI tools, generate outstanding visual content, and effectively reach your target audience. Explore the possibilities of enhancing your video content, graphics, and even avatars through this comprehensive platform.
2. Content Studio
Content Studio provides a user-friendly, comprehensive social media management tool suitable for agencies, brands, and marketers. In a matter of moments, you can generate creative Instagram captions, tweet ideas, and inspirational quotes, ensuring that you never lack content inspiration.
Take advantage of AI-driven captions and visuals for your social media posts to save time and bypass writer's block. Utilize ready-made templates to effortlessly craft top-notch content for various platforms, such as tweets and Instagram captions.
Boost your post's visibility by letting the AI recommend pertinent and trending hashtags tailored to your content. Additionally, enhance the visual appeal of your posts with the emoji feature, where the AI analyzes the text's tone and incorporates fitting emojis.
Elevate your social media imagery by providing textual descriptions to the AI bot, which rapidly generates eye-catching visuals for your posts. With Content Studio, managing your social media presence becomes a breeze, resulting in a more efficient and engaging approach for your audience.
3. Lately
Lately is a go-to AI tool for those looking to amp up their social media game. It empowers you to identify context within a larger content pool, which can then be transformed into engaging social media posts. This tool not only simplifies your content creation process but also helps you manage social media projects efficiently.
Some key features of Lately include:
An AI-driven social media dashboard
Generating multiple tweets related to a URL, document, or information
Scheduling social media posts
Analyzing metrics across various channels
By utilizing Lately, you can optimize your posting times to reach a broader and more engaged audience by analyzing metrics on your social pages. Whether you need to schedule posts, create long-form content, or manage tasks, Lately has got your back, ultimately leading to a more successful social media strategy.
4. Socialbakers
Socialbakers is an AI-powered social media management tool that helps you enhance your digital marketing and sales efforts. This platform provides advanced audience insights, influencer marketing discovery, and a comprehensive tracking dashboard, making it a reliable ally for marketers.
Key features of Socialbakers include:
Influencer dashboard tool
In-depth audience analysis
Intelligent scheduling with suggestions for the best posting times
Multi-channel management
By utilizing Socialbakers, you can monitor posts across all your platforms, access an analytics dashboard, and make the most out of smart scheduling tools for optimal engagement. In short, it's an invaluable resource for improving your overall social media performance.
5. Heyday
Heyday is an excellent choice if you're looking to leverage AI to develop content for chatbots. This conversational AI tool interacts with users in real-time on social media platforms, enhancing the user experience and allowing customer service agents to focus on the most valuable interactions. In addition to answering inquiries, Heyday uses natural language processing (NLP) and natural language generation (NLG) to personalize product recommendations and drive sales.
Key features of Heyday include:
Crafting chatbot content
Real-time human interaction
Facilitating high-value customer service exchanges
Utilizing NLP and NLG technologies
Utilize Heyday to confidently and efficiently manage your customer engagement, scheduling, and integration with a knowledgeable and clear approach fitting for your conversational AI and chatbot needs.
6. Wordstream
Wordstream is an AI-powered tool that enhances ad performance using machine learning. This platform evaluates PPC ads across various social media networks, providing data-driven suggestions to optimize your campaigns. It caters to businesses of all sizes, making it perfect for companies involved in online sales and marketing.
With Wordstream, you can gauge the effectiveness of your PPC campaigns, streamline team training, and fuel your online growth. Here's a brief overview of its key features:
Boosts ad performance with machine learning
Examines PPC ads on multiple channels
Assesses the success of PPC strategies
Supports company scaling and growth
7. Cortex
Cortex is an exceptional AI social media tool that helps you share optimized content by leveraging machine learning and other algorithms. The tool guides you on when and how often to post, taking into account your historical metrics. It also generates in-depth competitor analyses.
The user-friendly dashboard presents your posts and social schedule conveniently. After crafting a post, Cortex employs your historical data to propose the optimal posting time. Additionally, with its computer vision capabilities, Cortex identifies the most engaging colors when you upload images, assisting you in making well-informed decisions.
Key features of Cortex include:
Guiding you on when and how often to post
Providing comprehensive competitor analysis
User-friendly post and social schedule dashboard
Analyzing image colors for optimal engagement
8. QuillBot
For a reliable writing assistant, turn to QuillBot to transform and repurpose your content for social media. This remarkable generative AI tool allows you to summarize and rephrase existing content into brand new versions, making it ideal for crafting fresh newsletters and social media posts.
QuillBot is highly regarded as one of the top rewriter tools available, and with compatibility across various web browsers and text editors like Microsoft Word and Google Docs, it's immensely versatile. When rewriting, QuillBot ensures the key points are captured while maintaining the content's context.
QuillBot offers features such as:
Repurposing existing content for social media
Compatibility with multiple web browsers and text editors
Retaining the original context in rewritten content
Vocabulary enhancement
Enhance your writing experience with QuillBot's natural language processing technology and create captivating captions and content with ease.
9. Linkfluence
Linkfluence is an AI-powered social media management tool that allows you to effectively monitor and analyze all your social media channels. With this tool at your disposal, you can gain valuable social insights, helping you better understand your audience. By utilizing the vast amount of data generated by social media users each day, Linkfluence provides in-depth analysis and insights.
Some of the key features of Linkfluence include:
Monitoring and analyzing your social media channels
Evaluating social media data generated by users
Tracking the development of your brand identity on social platforms
Establishing intelligent objectives for your business
In addition, Linkfluence Search serves as a convenient search engine for discovering market trends and valuable brand insights. With its confident, knowledgeable, and neutral tone, Linkfluence empowers you to make informed decisions regarding your social media strategy and audience engagement.
10. HelloWoofy
HelloWoofy is a versatile, cloud-based social media management platform designed for businesses of all sizes. With this powerful tool, you can automate your social media marketing efforts, making it easier to maintain a strong online presence. It provides a wide range of features, such as content management, intelligent scheduling, and campaign management, all designed to streamline your content strategy.
Compatible with top social media platforms like Twitter, Facebook, Instagram, and TikTok, HelloWoofy enables you to create and schedule campaigns based on your preferred frequency – weekly, bi-weekly, monthly, or custom intervals.
Key features of HelloWoofy include:
Autocompletion for blog and social media posts
Scheduling posts across major platforms
Transcribing text from graphics to share in your social media content
Automatically adding expressive emojis to your posts
Essentially, using HelloWoofy is like having a dedicated social media manager working around the clock, ensuring your content ideas are transformed into engaging, quality content that resonates with your audience.