In today's rapidly evolving business landscape, artificial intelligence (AI) is transforming the way companies of all sizes operate. By offering deep insights and streamlining processes, AI allows you to make more informed decisions and optimize your day-to-day tasks. Whether you're an independent freelancer or managing a team, AI tools can substantially enhance your business performance.
From content generation to analytics, AI technologies continue to revolutionize key aspects of business operations. In this article, we'll explore some of the top AI tools that can lead to greater efficiency and success in your business endeavors.
Key Takeaways
AI technologies are transforming how businesses operate, providing deep insights and streamlining processes.
Businesses of all sizes can benefit from leveraging AI tools, regardless of whether they are independent freelancers or managing a team.
This article highlights 12 of the best AI tools available for improving various aspects of business performance.
1. Pictory
Pictory is an innovative AI tool designed to help you generate and edit top-quality videos with ease, even if you're not experienced in video editing or design. This tool allows you to turn scripts or articles into compelling video content, making it ideal for personal bloggers and businesses aiming to boost their engagement and improve content quality.
Working on any computer, you can transform your blog posts into engaging social media videos or website content. Pictory makes it easy to edit videos using text, which is highly convenient for refining webinars, podcasts, Zoom recordings, and more. With just a few minutes of effort, you can achieve professional results that attract a wider audience and strengthen your brand.
Another notable feature of Pictory is the ability to create shareable video highlight reels, perfect for crafting trailers or sharing short clips on social media platforms. Furthermore, Pictory can automatically caption and summarize your videos, streamlining the editing process.
Here are some key features of Pictory: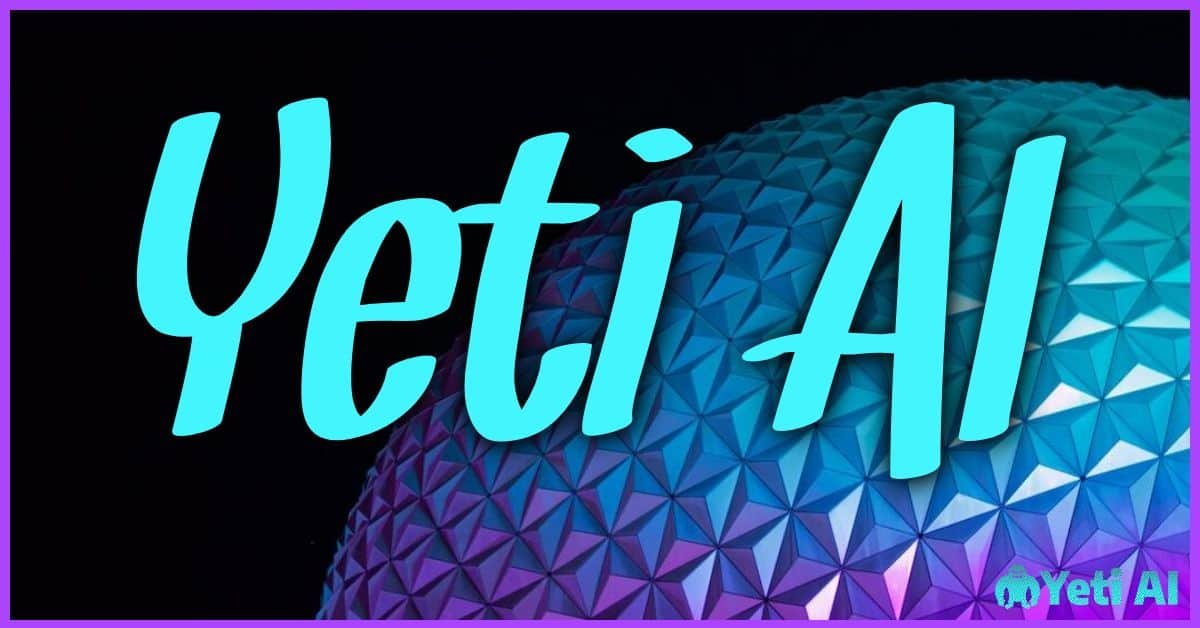 Generate videos from articles or scripts
Text-based video editing
Create shareable highlight reels
Auto-captioning and summarizing
For more information about Pictory and its extensive capabilities, we encourage you to read our Pictory Review or visit their website.
2. Jasper
Jasper is widely considered as a top AI writing assistant, offering a range of impressive features and delivering high-quality content. By providing seed words, you enable Jasper to analyze and generate text according to the topic and tone of voice. Efficiency is one of its key strengths, able to produce a 1,500-word article in under 15 minutes.
This platform comes with over 50 AI content generation templates, such as blog posts, emails, marketing copy, Facebook and Google ad generators, meta titles and descriptions, press releases, and more.
Some standout features of Jasper include:
A collection of over 11,000 free fonts and 2,500 writing style categories
Support for 25+ languages, enhancing its versatility
An intuitive interface that is easy to navigate
Long-form writing capabilities (1,000+ words)
Identifying key elements in text, including pronouns, verbs, and names
Explore Jasper for its powerful AI-driven writing support, helping you achieve content mastery with ease and confidence.
3. Murf
As a leader in AI tools for business, Murf provides a top-notch text to speech generator, catering to product developers, podcasters, educators, and business leaders. It enables you to easily convert text into speech, voice-overs, and dictations.
Murf offers extensive customization options for creating natural-sounding voices, including a wide variety of voice options and accents. The user-friendly interface further enhances the experience.
The comprehensive AI voice-over studio in Murf features a built-in video editor, allowing you to generate a video with a voiceover. With over 100 AI voices spanning 15 languages, you can select preferences such as speaker, accent, voice style, and tone or purpose.
A standout feature in Murf is the voice changer, giving you the ability to record a voiceover without using your own voice. Additionally, the voiceovers can be tailored to your needs by adjusting pitch, speed, and volume, as well as adding pauses, emphasis, or altering pronunciation.
Murf's top features include:
An extensive library of more than 100 AI voices in various languages
Expressive and emotionally adaptive speaking styles
Support for both audio and text input
A complete AI Voice-Over Studio
Customization options for tone, accents, and more
With these capabilities at your disposal, you can create professional and engaging presentations or videos using Murf's state-of-the-art AI tools.
4. HitPaw Photo Enhancer
HitPaw Photo Enhancer is an outstanding AI-powered tool that allows you to effortlessly upscale images from low to high resolution. With just one click, you can make your pictures less blurry, enhance their overall quality, and enlarge them without losing any visual attributes.
The platform provides a selection of AI models to cater to different photo enhancement needs. Its AI face enhancer works wonders on improving facial features and colorizing black-and-white images, bringing old photos back to life. For those seeking noise removal, the denoise model utilizes advanced AI technology to minimize noise in high-ISO and low-light images, resulting in clearer, crisper images.
HitPaw's general model is a great choice for enhancing real-life scenes, such as landscapes and buildings. This versatile AI sharpener also improves the image quality of animals and flowers, making them appear more vibrant and detailed.
Key features of HitPaw Photo Enhancer include:
Availability on Windows and Mac
One-click automatic enhancement of image quality and resolution
Easy de-blurring and noise removal from pictures
Enlarging and upscaling images with no quality loss
Using HitPaw Photo Enhancer, you can harness the power of AI to transform your everyday images into professional-quality photos with ease and confidence.
5. Synthesys
Synthesys is a leading AI video generator that assists in enhancing your video content, such as explainer videos and product tutorials, within minutes. Utilizing its Text-to-Video (TTV) technology, Synthesys converts scripts into dynamic media presentations with ease.
You can create videos with lip-syncing AI technology without the need for cameras or film crews. Simply choose an avatar, type your script in one of the 140+ available languages, and the tool generates a high-quality video for you.
Notable features of Synthesys include 69 real "Humatars" and a voicebank comprising 254 unique styles. It also provides full customization, an easy-to-use interface for editing and rendering, and high-resolution output.
Some of the main features of Synthesys are:
69 real Humatars
140+ languages and 254 unique styles
Ideal for explainer videos, eLearning, social media, and product descriptions
User-friendly interface
Synthesys can be successfully utilized for marketing optimization and forecasting, as it offers real-time predictions and analysis of market trends. This AI marketing tool enables you to stay ahead of the competition and make informed decisions in a timely manner.
6. Lovo.ai
Lovo.ai is a reputable AI-driven voice generator and text-to-speech solution that delivers lifelike voices that resemble real human speech. The platform services various industries such as entertainment, banking, education, gaming, documentaries, and news by consistently refining its voice synthesis models.
The company recently introduced Genny, a next-generation AI voice generator that offers both text-to-speech and video editing capabilities. Genny can generate high-quality, human-like voices while allowing content creators to edit their videos simultaneously.
Using Genny, you can select from an extensive library of over 500 AI voices, available in 20+ emotions and 150+ languages. These professionally crafted voices are designed to sound as human-like and realistic as possible. To further perfect your speech, Genny provides access to a pronunciation editor, emphasis, speed, and pitch control features.
Key Features:
Access to the world's largest library of over 500 AI-powered voices
Fine-tuning options such as pronunciation editor, emphasis, and pitch control for professional-grade production
Video editing tools that enable seamless editing while generating voiceovers
Comprehensive resource library, including non-verbal interjections, sound effects, royalty-free music, stock photos, and videos
Genny makes it simple to localize your content in over 150 languages with just a click, giving your brand an opportunity to reach diverse audiences. By employing this innovative AI technology, you can enhance your SEO, keyword research, and search engine optimization capabilities.
7. Images.ai
Images.ai is an innovative tool launched by Unite.AI, designed to make AI art generation easy and accessible. Utilizing the latest open-source stable diffusion technology, this free platform helps you produce creative visuals in no time.
To begin, simply visit the website, choose from five different image dimensions, and enter your search term. The platform will then generate images automatically, offering you various features to enhance your visual content.
Key features of Images.ai include:
Quick and straightforward process, taking less than 10 seconds to start
Capability to create memes using generated images
Access to existing pre-trained recipes, ensuring variety and quality
Multiple size options to cater to different needs
Advanced settings for experienced users, providing more control over the output
Images.ai is perfect for content creators, marketers, and designers who need attractive visuals for their landing pages, ads, or any web content. Give it a try and watch your content generation and curation reach new heights.
8. Plus AI
Transform your presentations with Plus AI, a tool that utilizes Generative AI to create and edit slides in Google Slides. Experience the convenience of having a virtual assistant that simplifies the presentation making process.
Begin with a prompt and watch as Plus AI generates a customizable outline, which later turns into slides within minutes. Personalize the tone by rewriting the content and remix layouts as needed. Plus AI provides a choice of visual themes and allows complete customization of the outline before generating the presentation.
The integration with Google Slides and PowerPoint is seamless. Export your slides to PowerPoint and edit them effortlessly with Plus AI. This platform reduces the need for extensive editing, especially when detailed prompts are used.
Top features of Plus AI:
Cutting-edge Generative AI technology
Smooth integration with Google Slides and PowerPoint
Minimal editing required with detailed prompts
Game-changing ability to rewrite content on slides
To get started, use the discount code UNITEAI10 for a 10% discount. Elevate your presentations today with Plus AI's innovative AI-powered platform.
9. Fireflies
Fireflies is an AI-powered meeting assistant that employs natural language processing (NLP) to help you avoid the hassle of taking notes during meetings. This intuitive platform allows you to easily record, transcribe, and search through voice conversations.
Experience hassle-free recording of meetings on any web-conferencing platform. Simply invite Fireflies to your meetings to record and share discussions. The platform can transcribe live meetings or pre-recorded audio files while you listen to the audio afterwards.
Enhance your team collaboration by adding comments or marking specific parts of calls, allowing you to quickly discuss important moments from conversations with your teammates.
Maximize your productivity with Fireflies' search functionality, which allows you to review an hour-long call in under five minutes by searching for action items and crucial highlights.
Key features include:
Instantly record and transcribe calls.
Chrome extension for capturing meetings and calls from your browser.
Easy-to-use search for efficient call reviewing.
An accessible meeting bot that can autojoin scheduled calls on your calendar.
Instant transcription of existing audio files via the dashboard.
Integration with dialers, Zapier, or an API to process audio and calls.
No more note-taking required during meetings.
Employ Fireflies' AI capabilities to improve your team's performance, collaboration, and scheduling in a confident, knowledgeable, and neutral manner.
10. Speechify
Speechify enables you to transform text from various formats into natural-sounding speech. As a software, it supports PDFs, emails, documents, and articles, converting them into audio for an easy listening experience. With more than 30 voice options, you can also adjust the reading speed according to your preference.
This versatile transcription tool identifies over 15 languages when processing text and effortlessly converts scanned printed text into clear audio.
Take advantage of Speechify's top features:
Web-based, compatible with Chrome and Safari extensions
Supports more than 15 languages
Offers over 30 voice options
Scans and converts printed text to speech
Benefit from a 30% discount using the code: SPEECHIFYPARTNER30.
11. Reply.io
Reply.io is an all-in-one sales engagement platform designed to help you generate new business opportunities while maintaining personal touchpoints with prospects. The platform excels in sales, email marketing, and recruiting, integrating seamlessly with tools like Zapier for added efficiency.
One of the key features of Reply.io is the Jason AI, a ChatGPT-powered personal assistant that sets up outreach sequences, manages prospect responses, and schedules meetings for you. This intelligent assistant suggests the best channels for communicating with potential clients and creates a mix of email, follow-up, and social touches to reach your target audience effectively.
Reply.io also offers an AI Assistant API, which is fully compatible with other Reply APIs. Some valuable components of this API include:
Email Sending API: Allows users to send personalized or business emails on a large scale
Email Warm-Up API: Helps users establish domain reputation and prepare email accounts for larger outreach efforts
With Reply.io, you can confidently manage your sales and email marketing efforts while maintaining a clear and knowledgeable approach to connecting with prospects.
12. Feathery
Feathery offers a unique solution for creating highly customizable forms with ease, requiring no coding knowledge. Its advanced form builder is designed to accommodate complex use cases, providing businesses, professionals, and product teams with a versatile tool for crafting custom form flows such as signups, onboarding, and more.
Utilizing sophisticated rules, actions, open-source SDKs, and granular CSS customizations, Feathery allows users to develop professional, branded forms that integrate seamlessly into your digital products or websites. Its wide range of third-party integrations offers endless possibilities for enhancing your forms and workflows.
One notable aspect of Feathery is its user-friendly 2D visual editor. This drag-and-drop interface enables you to create customized layouts and content for your forms. Additionally, its logic capabilities allow for conditional branching, loops, multiple entry and exit points, and more, giving you control over both the design and functionality of your forms.
By harnessing the power of Feathery, you'll gain valuable insights into customer behavior and feedback through data visualization and analysis. This versatile tool can automate your customer segmentation, enabling you to focus on crafting effective strategies based on customer insights.
13. Lyro by Tidio
Enhance your customer support and service with Tidio's chatbot solution, featuring Lyro, a conversational AI that delivers personalized assistance to your customers. Quickly and efficiently address customer inquiries in real-time as Lyro leverages your FAQs to provide well-crafted answers.
Key aspects of Lyro include:
Adherence to your knowledge base, with easy updates at any time
No training required for implementation
A playground environment to preview Lyro's responses and fine-tune your FAQs
Fast activation in under 3 minutes, providing 24/7 support for your customers
Availability of 50 free AI-driven conversations for trial
Incorporating Lyro into your customer experience strategy allows you to proactively engage with customers, offer tailored discounts based on browsing history, and make insightful product recommendations. Boost your customer support efficiency with this intelligent, user-friendly chatbot solution by Tidio.
14. NeuralText
NeuralText is a versatile tool that streamlines your content creation process, utilizing AI to generate effective copy and optimize it for SEO. This AI-powered copywriting tool is highly useful for various applications like crafting blog posts, product descriptions, and designing ad campaigns. With over 50 templates at your disposal, creating compelling Facebook ads, slogan ideas, and more has become effortless.
The SEO content tools provided by NeuralText not only assist in devising well-researched content but also help you gather insights from top-ranking Google pages. By simply inputting a keyword, you will receive information on pertinent keywords to incorporate, topics to delve into, questions to address, and pertinent statistics. This information can be utilized to quickly create an outline and content brief for your writers, saving substantial time and effort.
Furthermore, NeuralText's editor allows you to monitor your content's SEO score as you write. This way, you can make necessary adjustments to ensure optimal SEO performance.
Additionally, the keyword research tool offered by NeuralText helps you discover long-tail keywords with strong commercial intent, enabling you to focus on your target audience better and boost conversion rates. Embrace NeuralText's capabilities to elevate your content writing efficiency and impact.
15. Anyword
Anyword offers a data-driven approach to crafting copy specifically tailored for marketers like you. This AI-powered tool generates effective and engaging copy for various platforms, including ads (Facebook, Google AdWords, LinkedIn, and Twitter), emails, and landing pages.
Moreover, it caters to longer content forms, such as blog posts, product descriptions, and YouTube video descriptions. As a creative marketer, you can leverage Anyword's predictive metrics and insights to identify which parts of your message resonate with different audiences. This way, your social media posts, articles, and personalized content campaigns will benefit from data-driven strategies that enhance overall performance.