The world of marketing is experiencing a significant transformation, with artificial intelligence (AI) tools playing a crucial role in reshaping the industry. These innovative technologies have become indispensable for businesses and individuals, enabling them to enhance their marketing strategies and better understand their target audience.
By leveraging AI capabilities, marketing professionals can automate decision-making processes through the analysis of vast amounts of data collected from various sources, such as social media and email. This not only saves time and money by reducing the need for human intervention but also allows for more accurate predictions of buyer behavior. AI marketing tools also enable businesses to create personalized marketing strategies, tapping into the power of predictive analytics to gain deep insights into customer preferences. You may have noticed how major companies like Google and Netflix offer tailored recommendations; this is the power of AI marketing tools.
Key Takeaways
AI tools are revolutionizing the marketing industry, becoming an essential component of effective strategies.
Leveraging AI technology allows for more accurate predictions of buyer behavior and the creation of personalized marketing campaigns.
Time and resources can be saved by automating decision-making processes and reducing human intervention in marketing tasks.
1. Jasper
Jasper is a top-rated AI writing assistant known for its wide range of features, impressive quality, and efficient content generation capabilities. By providing Jasper with seed words, the platform analyzes them and then crafts tailored content that matches your subject and desired tone. It can even create a 1,500-word article in under 15 minutes.
This AI-driven tool offers more than 50 content generation templates such as blog posts, marketing copy, emails, and various ad generators. Some outstanding features of Jasper include:
A vast selection of over 11,000 free fonts and 2,500 writing style categories
Support for 25+ languages
An intuitive user interface
Assistance with long-form content (1,000+ words)
Identifying key elements in text like pronouns, verbs, names, etc.
To learn more and explore Jasper's capabilities, visit Jasper.ai. Remember, confident and clear communication is the key to success in any written content, and Jasper can be your valuable partner in achieving that.
2. MarketMuse
MarketMuse emerges as the go-to all-around AI marketing tool for businesses aiming to optimize long-form content like landing pages, emails, articles, or sales copies. By incorporating AI technology in all its features, the platform ensures an efficient content marketing strategy.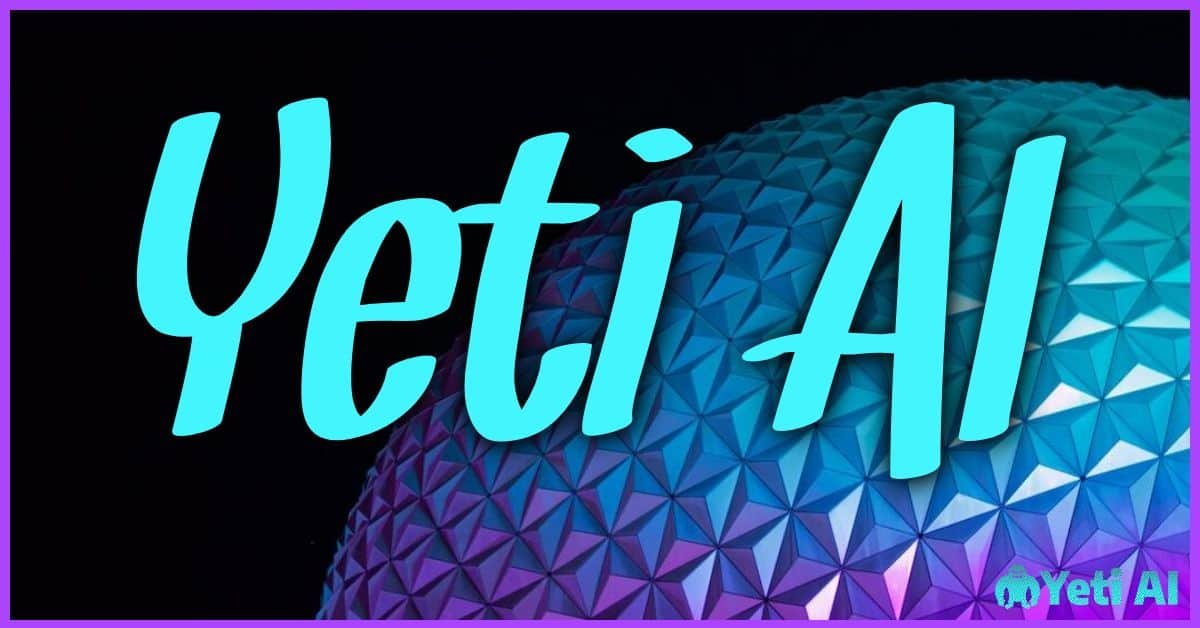 You'll find that MarketMuse carries out comprehensive AI research on a topic before generating an initial draft, allowing you to refine the content further. It boosts your content strategy with key performance indicators (KPIs), content briefs, and a built-in editor.
Some primary features of MarketMuse include:
AI integrated in all services
In-depth AI research for topics
Provision of an editable first draft
Convenient built-in editor and content briefs
With MarketMuse, expect a confident, knowledgeable, and clear approach to optimized content creation.
3. Ad Copy
Ad Copy is a tool tailored for marketers like you, aiming to boost conversion rates for your marketing content, and can often generate high-converting ads in under a minute. It lets you produce numerous effective ad copy variations.
Key features include:
AI specifically designed for direct response marketing and maximizing conversions
Swift auto-fill capability, allowing you to effortlessly transfer your copy to your Ads Manager
A step-by-step prompt builder for crafting accurate and tailored output for your email marketing campaigns
The ability to adjust ad creativity, copy structure, tone, and more to develop the ideal ads for your audience
4. Anyword
Anyword is specifically crafted for marketers, offering a data-driven approach to generating effective copy for various platforms. This tool boosts your productivity by seamlessly creating ads for Facebook, Google Adwords, LinkedIn, and Twitter, as well as crafting content for blog posts, product descriptions, and YouTube descriptions.
What sets Anyword apart is its integration of data analytics and automation, providing predictive metrics and valuable insights to help you understand which aspects of your messaging resonate with your audience. By using Anyword, you can enhance your creative marketing skills, making data an essential part of your toolbox.
5. Scalenut
Scalenut is a comprehensive marketing tool designed to help you scale your marketing efforts. With Scalenut, you can swiftly develop a keyword plan for your niche and craft a content management strategy to dominate those terms. The software consists of four key sections:
Research: Discover insights and develop an effective strategy by acquiring all the essential semantic keywords and insight you need to outpace your competitors.
Create: Utilize advanced Natural Language Processing (NLP) and Natural Language Understanding (NLU) techniques to produce SEO content that ranks effectively. Benefit from real-time optimization based on SERP statistics and deliver high-quality content.
Optimize: Receive real-time feedback on your content's SEO score and make improvements on the fly. No more need for time-consuming revisions!
Marketing Copy: Generate persuasive, conversion-focused copy using 40+ AI copywriting templates for product descriptions, website copy, copywriting frameworks, and email copyrighting.
Take advantage of a 20% discount on the monthly subscription fee with the discount code: FOREVER20.
Check out Scalenut to leverage its powerful features and enhance your marketing strategies and software usage.
6. Semrush
Semrush is a comprehensive platform that allows you to conduct content marketing campaigns, SEO, social media marketing, analytics, PPC, and various other activities. The position tracker is its key feature, enabling businesses to compare their keyword rankings with competitors.
The platform also includes a Content Marketing Toolkit for identifying trending topics and developing content strategies based on these insights.
Semrush offers numerous valuable features:
Position tracking for monitoring targeted keyword rankings
On-page SEO optimization
Seven tools focused on competitor analysis
Effective social media management and content marketing execution
By using Semrush, you can confidently enhance your online presence and outperform the competition in search engine optimization.
7. Pro Rank Tracker
Staying updated with your real-time search rankings can be challenging and time-consuming. Pro Rank Tracker is an excellent tool that can simplify the process and provide valuable insights for your digital marketing strategy, positively affecting your ROI.
With Pro Rank Tracker, you can:
Track Ranks: Access accurate rank tracking from any device, anywhere you are.
Analyze Rankings: Benefit from online views, data visualizations, and charts that allow quick analysis of your ranking progress, helping you make data-driven decisions.
Generate Custom Reports: Automatically create white-label, customized reports, which can be sent to investors, clients, or team members, showcasing your progress in an all-in-one platform.
Experience a more efficient approach to managing your search engine rankings with Pro Rank Tracker at your fingertips.
8. INK
INK is an advanced tool that merges AI-powered content generation with an SEO assistant for optimal content creation. By utilizing its cutting-edge AI system, INK assists in crafting content that ranks high on search engines, ultimately increasing organic traffic. Moreover, the AI co-writing feature helps produce high-quality content by offering guidance on writing, rewriting, and simplifying sentences.
Employing INK, you can benefit from features like:
Meta optimization
Image optimization through compression and resizing
Spelling and grammar correction
AI-driven writing, simplifying, and expanding functionalities
Seamless integration with WordPress
Equipped with INK, your content creation process becomes more efficient, guaranteeing remarkable results while maintaining a confident, knowledgeable, and neutral tone.
9. Uncovering the Potential of Seventh Sense
Seventh Sense is an AI-powered marketing tool that enhances email marketing strategies by utilizing behavior profiling techniques. This approach personalizes your outreach efforts and increases engagement with your audience. It's challenging to determine the most effective time to send emails to each of your customers, but Seventh Sense solves this challenge by analyzing their behavior.
To maximize email open rates, the platform constructs a predictive model for each contact, providing valuable insights into the optimal time and day for delivering your email campaigns. In essence, it tailors its approach to each individual, ensuring that your communications resonate with your audience.
Some noteworthy aspects of Seventh Sense include:
Personalized email marketing experience
Analysis of the best sending times for each contact
Creation of individual predictive models
Profiling based on customer behavior
By harnessing the power of Seventh Sense, you can fine-tune your email marketing efforts, leverage customer segmentation, and make data-driven decisions when reaching out to your audience.
10. Personalize
Enhance your marketing strategy with Personalize, an AI tool designed to discover and analyze your contacts' top interests. Leveraging an advanced algorithm, this tool continually updates itself based on your audience's site activity, keeping the gathered data relevant and up-to-date.
Experience the power of Personalize as it elevates email click rates by 57% and boosts average open rates by 13%. This performance improvement stems from its ability to deliver timely and suitable product recommendations to your target audience, enriching their customer experience.
Key aspects of Personalize include:
Advanced algorithm for discerning customer interests
Real-time updates reflecting contact behavior
Monitoring important metrics such as time on page, frequency, and recency
Effortless setup and management processes
With Personalize, you can optimize your sales, elevate your website's appeal, and tailor your campaign management, while providing personalized experiences through chatbots and other platforms for your target audience.