In today's fast-paced world, managing a cluttered inbox can be quite overwhelming. Thankfully, with the evolution of artificial intelligence (AI), there are now a plethora of tools available to help simplify email management and streamline communication.
As you venture into the realm of AI-assisted email organization, we've compiled a list of the top 10 AI email inbox management tools to help you enhance productivity, automate repetitive tasks, and optimize your workflow.
Key Takeaways
Discover effective AI tools to transform email management into a seamless experience
Enhance productivity and streamline communication with AI-assisted inbox organization
Optimize your workflow by automating repetitive tasks using advanced AI technology
1. SaneBox
Achieve inbox zero with the help of SaneBox, an AI-powered tool designed to effectively manage and organize your emails. By understanding your email habits, SaneBox adjusts your inbox management to reduce clutter and distractions.
With SaneBox, your past behavior, such as opened emails, response times, and replied messages, is used to intelligently sort and categorize incoming messages into specific folders. This approach ensures that important emails receive your attention, while less pressing matters can be dealt with later.
One useful feature of SaneBox is the SaneBlackHole, which allows you to banish unwanted emails for good by simply moving them to this folder. This prevents time-consuming deletion processes and unnecessary spam marking.
Additionally, SaneBox offers a digest summary of non-urgent emails, enabling you to efficiently process bulk messages. The tool also comes with a snooze function for deferring select messages to a more convenient time.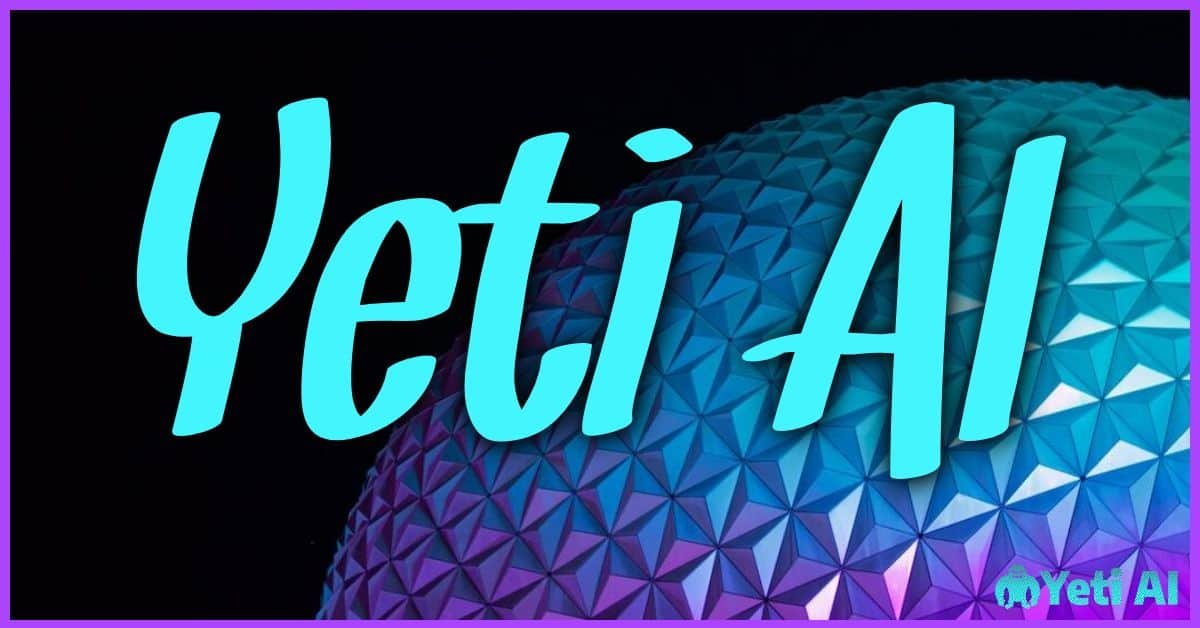 In summary, SaneBox provides you with:
Smart email categorization based on individual behavior
A daily email activity report for a birds-eye view of your inbox
Aggregated newsletters for effortless access and management
The SaneBlackHole feature for eliminating annoying emails
Customizable folders and a snooze function for personalized email management
Embrace a cleaner, more organized email experience with SaneBox, and enjoy greater productivity and focus in your daily tasks.
2. SalesHandy
SalesHandy, an AI-powered email management platform, excels in supporting sales teams, digital marketers, and startups. It focuses on email outreach and analytics, allowing you to create hyper-personalized email campaigns and follow-ups, fostering targeted interactions with potential customers or clients.
This tool surpasses simple inbox management by enhancing the success of cold email outreach campaigns that play a significant role in lead generation and customer acquisition strategies. SalesHandy's robust AI capabilities enable you to test different email variations, gain insights into effective content, subject lines, and appropriate scheduling.
SalesHandy's distinct offering lies in email personalization at scale. This feature allows you to craft personalized bulk emails without manually altering details for each recipient, saving time and increasing your email campaigns' overall efficiency.
Key features of SalesHandy include:
Hyper-personalized follow-ups to boost response rates
Email variation testing for ongoing optimization
A unified inbox for managing all accounts in one place
Support for multiple accounts, enhancing deliverability
Scalable outreach at no additional cost
By using SalesHandy, you can efficiently manage your email outreach campaigns and improve your lead generation and customer acquisition efforts. Implement this AI-driven platform to maximize the return on your email-based initiatives.
3. EmailTree
EmailTree enables you to simplify your email management by harnessing the power of AI technology. The platform is capable of understanding and categorizing your emails, crafting appropriate responses, and efficiently handling follow-ups. It's particularly adept at extracting significant information from intricate messages, smoothly integrating it into your business workflow.
By using EmailTree, your email processes are optimized, allowing you to focus on more critical tasks. The automated features include auto-reply, meeting scheduling, and follow-up tracking. Notably, the system evolves with your usage, continually refining its performance.
Key aspects of EmailTree:
AI-based email sorting
Crafting responses and managing follow-ups
Essential information extraction from email content
Automation of repetitive actions
Ongoing learning from your behavior
4. SmartWriter
SmartWriter empowers you with AI capabilities to create personalized cold emails, LinkedIn outreach messages, and sales documents that effectively engage your audience. By tailoring each message specifically to the recipient using publicly available data, your response rates and customer relationships will greatly improve.
With SmartWriter, you can effortlessly scale your outreach efforts while maintaining high-quality personalization. Its distinctive features include:
Crafting AI-driven personalized outreach messages
Utilizing public data analysis to customize messages
Developing targeted sales documents
Enhancing response rates
Enabling efficient personalization at scale
Incorporate premium tools like SmartWriter in your email management strategy to impress recipients with fluid and flawless correspondence, free of grammar and spelling errors. Your email template game will certainly step up, allowing for seamless categorization, smart sorting, and effective prioritization.
5. OpenPaas
OpenPaas is a versatile open-source platform tailored for enterprise collaboration. It not only offers a powerful, AI-assisted email management system but also includes a suite of collaboration tools like instant messaging, video conferencing, and document sharing. These features make team communication and project management a breeze.
What sets OpenPaas apart is its adaptability. As a customizable platform, your organization can modify and enhance its functionality to suit specific requirements. This adaptability, coupled with AI capabilities that sort and prioritize emails based on user behavior, makes OpenPaas an excellent choice for a secure and customizable email management solution.
With OpenPaas, you can enjoy:
AI-driven email sorting and prioritization
Integrated collaboration tools for improved team communication
Open-source platform, allowing for easy customization
Adaptability to user behavior and preferences for a personalized experience
6. Phrasee
Phrasee is a distinctive tool that harnesses AI to craft optimized email subject lines, push notifications, and social ads. Although not a conventional inbox management tool, it can transform your email marketing campaigns with its sophisticated language generation abilities.
By employing deep learning, Phrasee generates and optimizes email subject lines to enhance open rates and click-through rates. Its advanced natural language processing (NLP) and understanding (NLU) ensure content resonates with your audience in a human-like manner. For marketers striving to increase email engagement and boost conversions, Phrasee is an exceptional tool.
Key Features:
AI-powered creation of email subject lines, push notifications, and social ads
Deep learning algorithms to maximize open rates and click-through rates
Advanced natural language processing and understanding
7. Boomerang for Gmail
Boomerang for Gmail is a well-regarded email management tool, providing you with helpful features like email scheduling, reminders, follow-ups, and an AI-powered assistant called Respondable to enhance your email writing. This tool seamlessly integrates with Gmail and is highly appreciated by individuals and businesses alike.
Key features:
Email scheduling: Compose an email and select the desired time for sending it later.
Reminders and follow-ups: Receive timely notifications to ensure you don't miss important emails or deadlines.
AI-powered assistant: Respondable utilizes machine learning to offer real-time suggestions, improving the effectiveness of your emails.
Gmail integration: Boomerang's easy-to-use Chrome extension allows quick and seamless functionality with Gmail on desktop platforms.
By using Boomerang for Gmail, you can efficiently manage non-urgent emails, schedule email responses, and receive reminders, simplifying your inbox management.
8. Optimail
Optimail is a cutting-edge email marketing solution that utilizes AI to automate and enhance your email campaigns. This tool goes beyond traditional email marketing methods and learns from your campaign results, adjusting your strategy for optimal performance.
With the assistance of machine learning algorithms, Optimail determines the ideal time to send emails, the most captivating content, and the most efficient sequence. This ensures that your emails make the greatest impact on your recipients. So, if you aim to level up your email marketing strategies and automate the optimization process, Optimail is definitely worth considering.
Key features of Optimail include:
AI-driven automated email marketing
Ongoing improvement of your email campaigns
Adaptable sending strategies
And the best part? They offer a 14-day free trial for you to test it out and experience the benefits firsthand!
9. Drift Email
Drift Email is an intelligent solution tailored to enhance your email marketing and sales efforts. By automating crucial processes and delivering personalized emails to each lead, you can boost conversion rates and streamline your follow-up process.
This tool's AI-driven technology learns from your interactions, continually refining its actions to meet your evolving needs. Enjoy benefits like:
AI-powered email automation
Personalized email follow-ups
Seamless integration with your existing marketing and sales tools
With Drift Email, you can significantly improve your response time and generate insightful reports, helping you to make strategic decisions for your business' growth. Embrace the power of Drift Email and experience accelerated lead conversions.
10. Seventh Sense
Seventh Sense is an AI-powered platform tailored for enhancing email optimization. By harnessing AI and machine learning algorithms, it determines the ideal sending times, boosting both email open rates and click-through rates. Since it integrates seamlessly with HubSpot and Marketo, you can effortlessly amplify your ongoing email marketing campaigns.
This tool transcends basic email automation and boasts a refined system analyzing vast amounts of data to augment your email marketing efficiency. If your business heavily depends on email marketing, Seventh Sense has the potential to provide you with a competitive advantage.
Key Features:
Predicts optimal send times
Increases email engagement
Seamless integration with HubSpot and Marketo
These AI tools offer inventive solutions for email management challenges. Whether you require assistance in sorting emails, creating captivating copy, determining optimal send times, or personalizing content, there's an AI tool that can cater to your needs. Embracing these tools enables you to transform your inbox from a stress source into a productivity powerhouse.