In today's digital landscape, AI chatbots play a pivotal role in enhancing customer interaction and streamlining various business processes. Powered by artificial intelligence, these chatbots create a human-like experience, thanks to sophisticated language models and machine learning techniques. Small businesses and large corporations alike are harnessing the power of these virtual assistants to offer personalized services and create an engaging brand personality.
The rapidly growing chatbot market is expected to reach $1 billion soon, with a significant number of companies implementing them in their strategy. As such, numerous AI chatbot platforms cater to businesses of all sizes, providing invaluable tools in customer conversation management and user intent analysis. From marketing products to guiding customers, AI chatbots are changing the way companies interact with their audience.
Key Takeaways
AI chatbots are revolutionizing customer interactions, making engagements more personalized and efficient
Various platforms cater to different business sizes, ensuring a suitable solution for all industries
The unstoppable growth of the chatbot market highlights their importance in the modern business landscape
1. Chatbase
Chatbase allows you to create efficient, AI-powered chatbots for your business. Simply upload documents or add a link to your website, and tailor the chatbot to your specific needs. Utilizing natural language processing (NLP) and machine learning algorithms, Chatbase offers a user-friendly interface that allows even non-technical users to create, manage, and optimize their chatbot.
For your benefit, Chatbase offers:
Accurate conversation analysis and understanding of user intents
Collection of user inputs and responses for conversation flow analysis
Ability to collect and store user attributes such as email addresses and phone numbers
Integrations with Zapier, Slack, and WordPress for seamless integration into existing workflows
Furthermore, future integrations with WhatsApp, Messenger, and Shopify are planned to expand your chatbot's reach. Customization options are available, so you can adapt the chatbot to serve your specific requirements.
If you use a WordPress website, the platform provides a plugin integration for easy addition of a Chatbase chatbot. Leverage the power of generative AI, NLP, and machine learning algorithms to continuously improve your chatbot's performance. Rest assured that, as your chatbot learns, it will better understand user queries and provide increasingly accurate responses.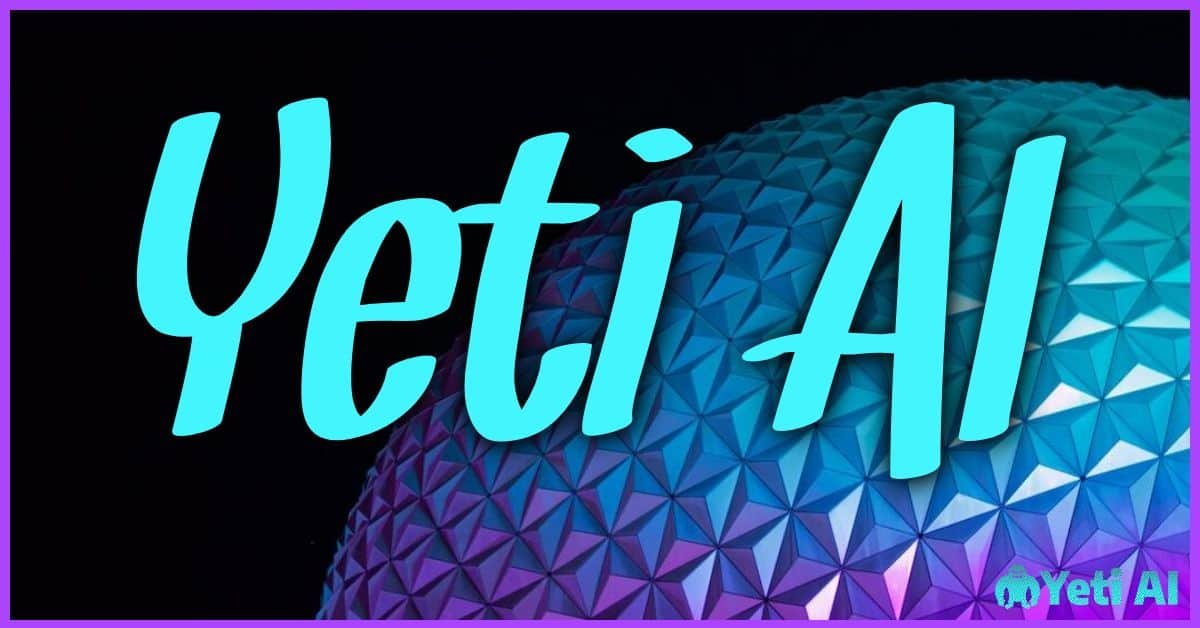 Chatbase offers a free plan, making it an attractive choice for businesses seeking cost-effective chatbot solutions. Experience the flexibility and powerful capabilities of Chatbase to enhance user engagement and provide automated support for your website or application today.
2. Chatling
Leveraging Generative AI, Chatling provides AI chatbots that can quickly learn from your website content, documents, knowledge base, and other materials. The setup process is straightforward: input the resources you want the chatbot to learn from, such as a website or sitemap URL, or manually add text, FAQs, and more. You can include as many data sources as required, and the chatbot will efficiently absorb and train on the provided information.
Once the data has been processed, you can personalize the chatbot's appearance to match your brand and adjust its settings according to your preferences. In just a matter of minutes, your chatbot will be ready to engage with customers. You can effortlessly integrate it into your website without any coding experience.
What sets Chatling apart is the ability to monitor conversations between the chatbot and your customers. This feature allows you to gain valuable insights into what your customers are seeking and assess the chatbot's performance. Additionally, it enables you to fine-tune the chatbot's responses, enhancing its accuracy. With Zapier integration, you can further automate tasks and improve your customer service experience.
3. Lyro by Tidio
Enhance your website's customer support with Lyro, a cutting-edge conversational AI by Tidio. Provide real-time assistance and personalization to your customers, resolving their issues and customizing promotions based on their browsing history. The AI tool cleverly recommends products by analyzing user behavior.
Lyro's distinctive feature is its ability to learn from your FAQs swiftly, delivering intricate responses to address customer concerns.
The AI operates within the scope of your knowledge base, which you can modify as required.
Lyro's seamless integration doesn't demand additional training.
Utilize the playground environment to preview how Lyro responds to customer queries and fine-tune your FAQs.
Activate Lyro in under 3 minutes, and it will serve your clientele round-the-clock.
Test the waters with 50 complimentary AI-driven conversations, allowing both you and your audience to experience the benefits offered by Lyro.
Transform your customer service experience with Lyro and enjoy a confident, knowledgeable, and clear approach to problem-solving.
4. Revechat
Revechat is a user-friendly platform that allows you to create your own chatbots effortlessly, providing 24/7 customer support. With chatbots, you can boost sales and lead generation for your business. Here are some of the benefits and features of using Revechat's chatbot platform:
Customize your chatbot according to your business requirements without any coding knowledge, enabling quick customer engagement.

Chatbots can handle large volumes of conversation, maintaining efficient support performance. This helps in scaling your sales and customer support around the clock.

Bots can manage basic and repetitive queries while complex conversations are routed to the appropriate agent or department, delivering quicker responses at first contact.

Easily import general FAQs and answers to train your chatbot, enabling faster and more effective responses to customers, thereby improving accuracy.

Simplify appointment scheduling for your customers by utilizing chatbots, assisting them in self-scheduling, and enhancing their overall experience.

Examine chatbot performance with advanced reporting, using metrics such as first response time and average resolution time to identify customer statistics like total visitors and missed chats.
In summary, Revechat helps you create and deploy chatbots for your business with ease. By automating customer support and sales conversions, you can enhance customer experience and grow your business effortlessly.
5. Botsify
Botsify is among the top AI chatbot platforms, helping companies enhance their online presence across multiple channels, such as WordPress, WhatsApp, and Telegram. Its notable clients include Spotify, Toyota, and the World Health Organization.
Some key features of Botsify include:
Support for over 190 languages
Multi-channel chatbot deployment
User data storage capabilities
Comprehensive analytics and reporting
Integration with more than 100 other platforms
One standout aspect of Botsify is its smooth transition between bots and human customer service representatives, ensuring an optimal user experience. Additionally, this platform offers a dedicated account manager and a live chat option.
However, keep in mind that enabling advanced responses may require some coding work. With its wide range of features and customization options, Botsify strikes a great balance between automation and personalization for your chatbot needs.
6. Mobile Monkey
Mobile Monkey is an AI chatbot platform that excels in its multi-channel approach, helping businesses connect with their customers on various platforms like Instagram, Facebook Messenger, and SMS. This platform allows you to seamlessly integrate it with your existing marketing tools, including email marketing.
Some notable features of Mobile Monkey are:
Multi-channel capabilities
Live chat handoff to customer support agents
Comprehensive chatbot analytics
Chat blasts designed for SMS marketing and Facebook Messenger
With its powerful multi-channel bots and excellent customer support, Mobile Monkey can greatly contribute to your leads and lead generation efforts. However, be prepared to allocate some time to familiarize yourself with the platform.
7. EBI.AI
EBI.AI offers a sophisticated conversational AI platform, enabling the creation of AI assistants that can perform numerous tasks. It equips you with tools necessary for incorporating conversational AI, like live chat and integrating with other systems.
A team of professionals with expertise in conversation design, linguistics, and psychology will review every conversation the AI assistant holds with clients, ensuring optimal communication.
Key features of EBI.AI include:
Live chat
Seamless integration with multiple systems
Support from an experienced team of specialists
Top-notch security standards
EBI.AI excels in crafting AI assistants for diverse functions and even supports multilingual capabilities for global outreach.
8. Giosg
Giosg is a leading solution for boosting conversions with highly effective lead generation bots, being four times more successful than traditional static forms. With over 1,200 companies using Giosg, they benefit from its conversational marketing, sales, and support capabilities which engage valuable leads online.
In addition to AI chatbots, Giosg features a live chat software that allows you to create and manage a comprehensive knowledge base using customer data and previous interactions as a resource for advancing customer communication.
Some key features of Giosg include:
Detailed visual reports
Integration with CRM and marketing automation software
AI chatbots equipped with images, videos, GIFs, and emojis
Lead capture-forms and pop-ups
The platform's user-friendly interface ensures a smooth experience without the need for coding expertise, making it ideal for those seeking seamless implementation.
9. Chatfuel
Chatfuel allows you to create AI chatbots for Facebook Messenger and Instagram with ease, thanks to its user-friendly drag-and-drop interface. This platform is perfect for those looking to integrate chatbot technology into their businesses for the first time, as it doesn't require any coding skills to get started.
Key features of Chatfuel include:
Drag-and-drop interface
Basic analytics
Easy setup
Wallet-friendly pricing
Beyond these essential features, Chatfuel provides various plans that offer extra benefits, such as dedicated account management and assistance with chatbot development. With Chatfuel, you can deliver personalized experiences to your customers via Facebook and Instagram chatbots.
10. ProProfs Chat
ProProfs Chat offers an effortless way to implement a live chat system on your website for 24/7 automation, focusing on real-time sales and support solutions. With this tool, you can easily create custom chatbots to increase lead conversions, boost sales and automate customer service interactions.
Here are some key features of ProProfs Chat:
No coding skills needed
Customizable pop-ups, greetings, and product tours
Anticipates and responds to customer inquiries
Seamless integration with other apps, like Slack and your knowledge base
Powerful data analytics capabilities for improved customer engagement
With ProProfs Chat, your business has access to an affordable, all-in-one customer support solution.