As an audio enthusiast or professional, achieving the perfect sound experience is crucial. With audio enhancer software on the market, you can effortlessly eliminate background noise, add custom effects, or even utilize preset options for various devices without needing to modify your existing hardware.
AI-powered audio enhancers have been steadily transforming the audio industry, raising the bar in sound quality improvement. Through advanced algorithms, AI can reduce noise levels and refine sound, offering a crisp and clear listening experience. A wide array of AI audio enhancers cater to different needs, making them an excellent choice for both professional producers and home users alike.
Key Takeaways
AI audio enhancers improve sound quality by utilizing advanced algorithms and machine learning techniques.
A variety of AI audio enhancer options cater to diverse needs, from professional production to home usage.
Enhanced audio experiences can be achieved without changing existing hardware by using AI-powered audio enhancers.
1. Veed.io
Enhance your audio quality with Veed.io, a software powered by artificial intelligence that efficiently processes both audio and videos to remove background interference. Simply upload your video, select the "Clean Audio" option, and let the AI take care of the rest. Within moments, you'll have a noise-free MP4 video ready for sharing across your favorite social media platforms.
Key features of Veed.io include:
A user-friendly interface
Advanced audio processing capabilities
Straightforward, efficient workflow
Easy compatibility for social media sharing
Experience the benefits of crystal-clear audio with this customizable video editor, enabling you to skip the need for expensive sound-blocking microphones and tedious manual editing.
2. EaseUS Video Kit
As a video creator, you can rely on the EaseUS Video Kit for all your video and audio processing needs. This comprehensive workspace offers a combination of tools for video conversion, compression, editing, and GIF making.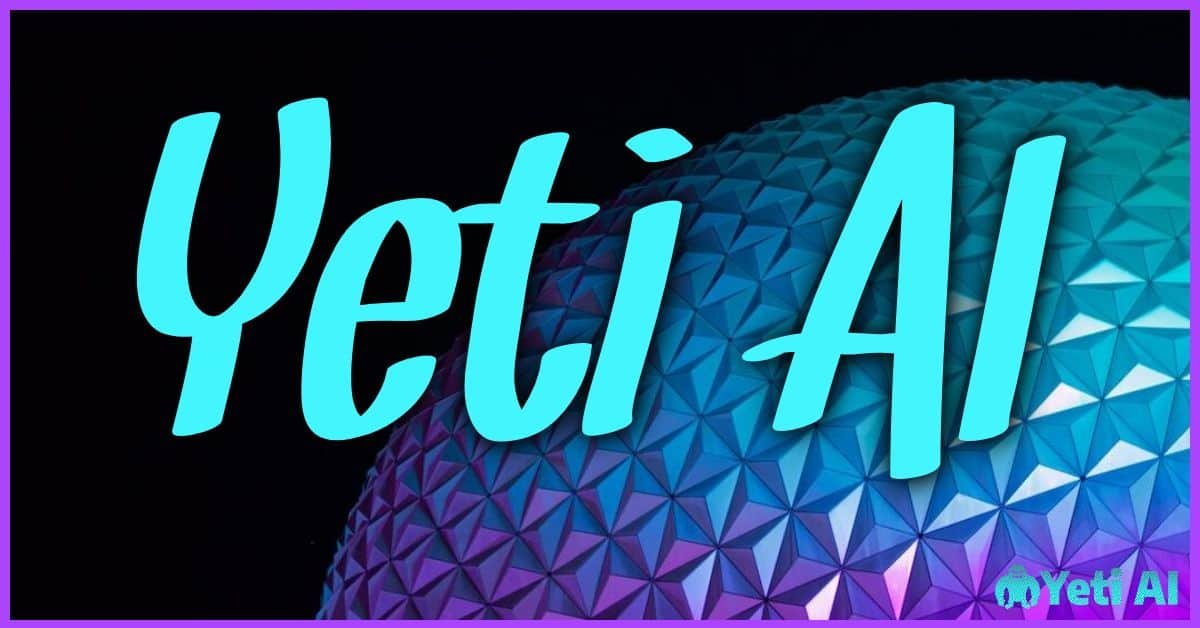 With the built-in video converter, you can effortlessly convert and trim audio files, supporting the most common formats such as MP3, MP4, M4A, M4R, WAV, and WMA. Additionally, this feature can extract audio from videos for further processing.
To further enhance your audio, the EaseUS Video Kit includes an AI text-to-speech generator and an AI noise reducer, helping you achieve exceptional sound quality. Experience seamless content creation with batch conversion, allowing you to convert multiple videos and audio files in bulk.
Simply add your files, choose the desired output format and quality, and let the platform work its magic. With the EaseUS Video Kit, you can confidently create and deliver high-quality video and audio content.
3. Audo.ai
Audo.ai stands out as a top choice for those seeking a user-friendly AI audio enhancer to produce exceptional audio projects. With its simple yet effective interface, you can swiftly upload and adjust audio files, or even record new ones directly within the app. Catering to all skill levels, from budding podcasters to seasoned audio engineers, Audo.ai ensures professional results.
Stay updated and benefit from the ongoing enhancements made by the dedicated development team working behind the scenes to expand Audo.ai's features. Experience not just the current capabilities, but also the future advancements.
Audo.ai's noteworthy features comprise:
Straightforward and intuitive interface
Effortless uploading and editing of audio files
In-app recording option
Commitment to continuous improvement through active development
By utilizing Audo.ai, you'll achieve optimal equalization, loudness, and quality in your audio content, elevating its popularity among the vast sea of audio recordings available.
4. AI Mastering
Optimizing your audio experience, AI Mastering provides an easy-to-use AI audio enhancer prioritizing user satisfaction. It offers a seamless registration process with the option to sign in using your existing GitHub, Google, or Twitter accounts.
Focusing on advanced technology, AI Mastering allows you to effortlessly perform automatic audio conversions for various purposes including music, broadcast, film, and post-production sound effects. Catering to musicians, music producers, and professionals in the broadcasting industry, this AI-based tool offers a user-friendly experience for managing audio from different instruments and music production processes.
In summary, AI Mastering gives you the following advantages:
Hassle-free registration options
Smooth automatic audio conversions
A growing base of satisfied users
Intuitive interface and ease of use
Embrace the power of AI-based audio enhancement with AI Mastering and elevate your music, film, and broadcast productions to new heights.
5. Krisp
Krisp is a powerful AI audio enhancer that works with both PCs and Macs to filter out unwanted background noises such as sirens, barking dogs, and wind. This tool significantly improves the speech quality in video calls and introduces no additional latency.
If you work in a relatively quiet environment, Krisp can drastically enhance your overall experience by ensuring that your conversations remain clear and free from distracting noise. To start using Krisp, choose between a monthly Personal Pro membership plan or opt for one of their team plans without any time limit on 120 minutes of usage.
With Krisp, you can:
Eliminate background noise to keep your audio clean and clear
Boost speech quality during video calls for improved communication
Maintain clarity even in quiet settings by filtering out any potentially distracting sounds
Select from multiple plan options to suit your individual needs and preferences
With Krisp, you can enjoy clean audio no matter where you choose to work or communicate.
6. Auphonic
Auphonic is a groundbreaking AI-driven audio enhancer designed for podcasters, radio broadcasters, and content creators. This innovative tool provides professional-level audio quality for diverse media platforms, such as radio shows, podcasts, screencasts, and films.
Utilizing AI-powered algorithms, Auphonic enables you to access a wide array of useful features without needing to understand the nuances of compressors or equalizing loudness according to various industry standards like ATSC A/85 and EBU R128.
Furthermore, Auphonic offers exceptional features like optimal encoding, easy chapter marking, and metadata management. It even supports speech recognition and editing in over 80 languages, allowing you to reach a more extensive global audience.
With Auphonic, you can benefit from:
Unmatched audio quality
An extensive toolbox for audio enhancement
Integrated optimal encoding capabilities
Speech recognition and editing in 80+ languages
Be confident in your content with the help of Auphonic, and deliver a polished and professional listening experience to your audience.
7. Adobe Audition
Adobe Audition empowers you with a robust AI audio enhancement tool, simplifying the process of creating pristine audio tracks. Thanks to advanced editing options and noise reduction capabilities, you can effortlessly achieve a professional sound by reducing background noise in your recordings.
The software's quick and intuitive design allows you to drop an audio file and start editing right away. You can even listen to the tracks during the editing process, saving time and ensuring improved audio processing. Furthermore, Adobe's integrated platform lets you conveniently switch between different Adobe applications, preserving your progress.
Take advantage of Adobe Audition's top features:
Comprehensive editing options
Effective noise reduction
Fast and user-friendly interface
Real-time audio playback during editing
Utilize Adobe Audition to enhance the speech quality and clarity, leading to professional-grade vocals in your audio workstation.
8. Audio Super Resolution
Through cutting-edge AI technology, Audio Super Resolution intelligently adds extra time-domain samples to an audio signal, enhancing your listening experience. This process is analogous to image super-resolution, where audio samples are treated like pixels.
The technology utilizes convolution, dropout, and non-linearity in its algorithm, along with stacking residual connections to smoothly reuse low-resolution features during the up sampling process. This results in a high-quality audio output.
Audio Super Resolution offers you:
Sophisticated AI algorithms
No cost usage
Enhanced audio signals with added time-domain samples
Experience crystal clear sound with confidence and expertise provided by Audio Super Resolution.
9. AudioDenoise
AudioDenoise is a fantastic AI-powered audio enhancement tool that helps you effortlessly upgrade your audio files. All you have to do is upload a file from either your computer or a cloud storage service, and then you can take advantage of numerous sound settings, like Noise Model Type, noise reduction level, temporal smoothing, and other customizations.
Whether it's for YouTube videos or online meetings, AudioDenoise truly shines with its simplicity. The entire enhancement process begins with just one click, ultimately providing you with a significantly improved audio file.
Some notable aspects of AudioDenoise include:
User-friendly interface
Convenient and free tool
Comprehensive range of sound settings
Swift one-click audio enhancement process
10. Audioalter
Audioalter provides an extensive range of AI audio enhancement tools tailored to meet various needs, from denoising audio and eliminating background noise to adding watermarks. As a musician or content creator, you'll appreciate the easy-to-use noise reducer tool offering an automatic process that completes the job with just a few clicks. Simply upload your file, activate the AI noise reducer, and effortlessly lessen disruptions without impacting your main track.
Top features of Audioalter include:
Multiple audio enhancement options
Background noise removal
Watermark addition
Simplified, automatic process with minimal clicks