Artificial intelligence (AI) has rapidly infiltrated various industries and markets, including the mobile app market. As massive corporations and budding startups strive to deliver personalized user experiences, AI has emerged as an essential component in app development.
Year after year, the number of AI apps continues to grow, with existing ones constantly evolving and improving. These apps have now become integral in our daily lives, offering practical solutions and adaptability across various domains such as voice assistance, education, retail, travel, fintech, dating, and media and entertainment.
Key Takeaways
AI technology continues to expand its presence in the mobile app market.
A diverse range of industries now rely on AI apps to enhance user experiences.
AI apps are consistently evolving and improving, shaping the future landscape of app development.
1. Murf
Murf stands out as a highly regarded AI text-to-speech generator often utilized for building AI assistants and catering to professionals like product developers, podcasters, and educators. Its popularity is attributed to the numerous customization options, making it easier for you to create natural-sounding voices with various dialects and accents.
The comprehensive AI voice-over studio in Murf offers users the opportunity to create videos with a built-in video editor. With over 100 AI voices from 15 languages available, you have the flexibility to choose your preferences, be it speaker, accents, or tone.
An added advantage of Murf's services is its voice changer feature, which lets you record voiceovers without using your own voice. Customize these voiceovers by modifying pitch, speed, volume, and even pronunciation.
Key features of Murf include: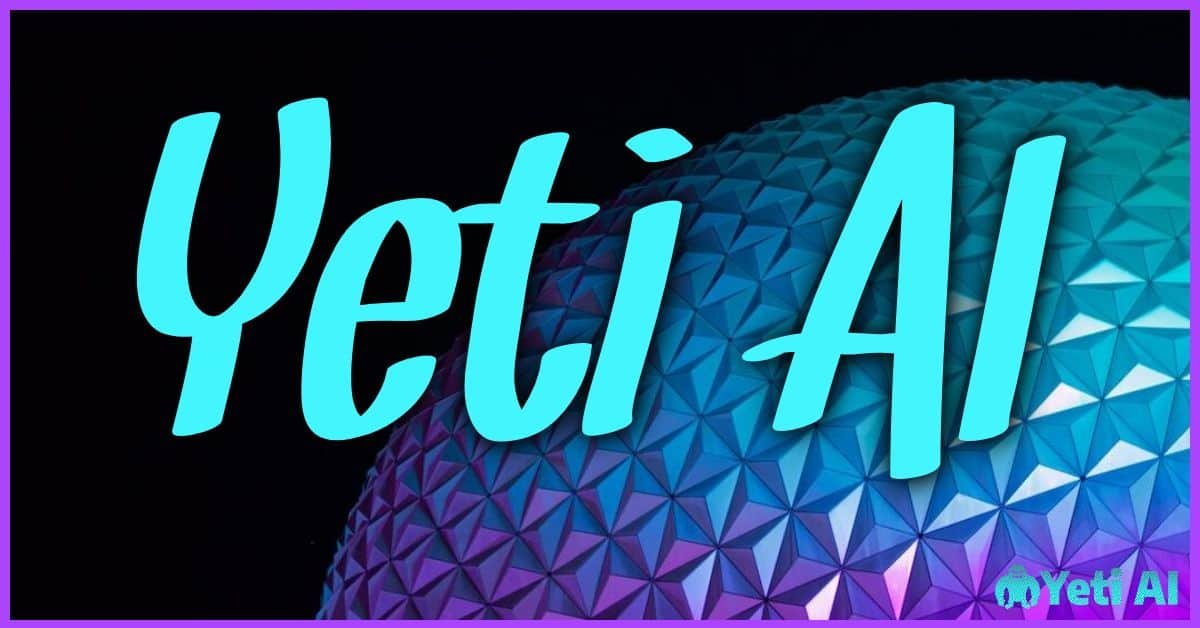 An extensive library of more than 100 AI voices across languages
Emotionally expressive speaking styles
Support for audio and text input
AI Voice-Over Studio
Customizability through tones, accents, and more
With Murf, you can efficiently produce high-quality voiceovers and leverage its advanced features to meet your professional requirements while maintaining a confident, knowledgeable, and clear communication style.
2. HitPaw
HitPaw Video Enhancer AI is an ideal choice for anyone aiming to enhance their videos. This powerful tool employs AI technology to dramatically upgrade video quality through three distinct models: Denoise Model, Animation Model, and Face Model.
The Denoise Model efficiently brightens low-light or poor-quality footage for crisp and vivid results. The Animation Model refines classic anime clips, adding color to ensure seamless adaptation to high-quality screens. Lastly, the Face Model fine-tunes portraits within each frame by optimizing brightness, color saturation, and contrast for a polished appearance.
Some standout features of HitPaw encompass:
Quick video upscaling with AI-powered technology
Effective noise reduction for videos
Video enhancement for anime and human faces
Video resolution boosting up to 8K
3. Jasper
Jasper has earned its place as a top AI writing assistant with remarkable features and outstanding quality. You begin by supplying seed words, which Jasper analyzes and uses to generate coherent phrases, paragraphs, or even entire documents, catering to the desired subject matter and tone.
This AI assistant offers over 50 content generation templates. Examples include blog posts, emails, marketing copy, and even Facebook and Google ad generators, as well as meta titles and descriptions, press releases, and more.
Some standout features of Jasper are:
A selection of over 11,000 free fonts and 2,500 writing style categories
Support for 25+ languages
An intuitive user interface
Long-form writing assistance for 1,000+ words
Identification of key elements in the text like pronouns, verbs, and names
So, confidently boost your content creation with Jasper and explore its impressive capabilities.
4. Synthesia
Synthesia is an exceptional AI-based video generation platform that allows you to effortlessly create videos featuring AI avatars. Equipped with support for over 60 languages, this platform offers multiple templates, a screen recorder, and a rich media library.
Trusted by renowned brands like Google, Nike, Reuters, and BBC, Synthesia eliminates the need for elaborate video equipment or filming locations. You can select from over 70 diverse AI avatars or even obtain an exclusive AI avatar for your brand. In addition to the preset avatars, you can create custom ones as well.
The AI voice generation feature ensures consistent, professional voiceovers, editable with just a click, and even includes closed captions. After selecting an avatar and voiceover, you can produce high-quality videos within minutes using more than 50 pre-designed templates. Uploading your brand identity assets and receiving custom-made templates is also possible.
Key features of Synthesia include:
Over 70 AI avatars
Support for 65+ languages
A wide range of video templates
Comprehensive media library
5. Trint
Trint uses AI technology to swiftly convert your audio and video files into easily editable and searchable text documents. This helps you turn raw files into meaningful content faster than ever before.
The immediate nature of Trint's service allows you to transcribe and review any audio or video files, as well as capture live content. You can extract essential quotes from the transcripts and play them back to verify their accuracy.
Collaboration is easier with tagging, highlighting, and commenting tools. You and your team can create content smoothly and share it for quick approvals.
With Trint, you can transcribe content in over 30 languages and translate it into more than 50, making it convenient to cater to a global audience in just minutes.
Trint enables you to generate and edit closed captions for all your video content instantly, expanding your reach and making your content inclusive and accessible for everyone.
Store all your content securely in one place and use Trint's effective search functionality to find important moments and repurpose content as needed.
Finally, Trint Mobile Live allows you to transcribe your content on the go using their mobile application.
6. Otter.ai
Otter.ai stands out as a top AI transcription service in the industry. It's accessible on desktop, Android, and iOS devices, catering to your voice transcription needs. With a variety of plans and unique features, it has something for everyone.
One of the key features enables you to record and transcribe conversations automatically using your phone or computer. Another notable ability is the differentiation between speakers, making transcriptions easier to follow.
Editing and managing transcriptions become convenient with Otter's in-app features. Audio playback can be adjusted to different speeds, and you can even incorporate images and other content into the transcriptions. Importing audio and video files for transcription is also streamlined.
Navigating Otter's intuitive, well-designed interface is a breeze with essential tools such as the record button, import button, and recent activity tracker. A helpful tutorial guides users through the app's capabilities for smooth onboarding.
Some standout features of Otter.ai include:
Intuitive design with easy-to-use interface
Availability across desktop and mobile platforms
In-app management of transcriptions
Adjustable audio playback speeds
Automatic transcription of conversations
Embrace the benefits of Otter.ai and enhance your organization and search capabilities for transcripts. With a confident and knowledgeable approach, you'll quickly become proficient in using this powerful tool for your transcription needs.
7. Speechify
As a voice assistant, Speechify excels at converting text from various formats, such as PDFs, emails, documents, or articles, into natural-sounding audio. You have the ability to adjust the reading speed and even choose from over 30 natural-sounding voices.
One of Speechify's notable features is its ability to recognize more than 15 different languages, effortlessly converting scanned printed text into clear and audible speech.
Let's explore some of the key aspects of Speechify:
Web-based platform with Chrome and Safari extensions
Supports over 15 languages
Offers a choice of more than 30 voices
Capable of scanning and converting printed text to speech
Enjoy Speechify services with a special 30% discount: SPEECHIFYPARTNER30.
8. Flick
Flick allows you to produce social media content quickly and on a large scale. It enables users to create personalized, on-brand captions in a fraction of the time it would usually take.
Eliminate the burden of composing captions and enjoy uniquely tailored captions as if you had a personal copywriter at your disposal.
Flick's AI Social Media Assistant is designed to accelerate the brainstorming, writing, and planning stages for your social media content. Rather than spending hours generating content ideas, this Assistant can provide innovative and captivating ideas based on the topics you input in just seconds.
Flick helps you master the art of copywriting without the extensive training. Developing appealing captions can be tough, but the Assistant empowers you to efficiently create content in your own distinct voice.
The Content Planner is a dedicated space for your ideas, whether fully developed or just a working title, allowing you to better organize your thoughts and generate more coherent content.
Additional features offered by Flick include:
Scheduling: Value your time and mental focus by effortlessly planning, creating, and publishing content using a reliable and user-friendly Scheduler.
Hashtags: Say goodbye to guesswork. Increase your reach with every post and customize your hashtags for optimal performance.
Analytics: Maintain visibility on what resonates with your audience. Gain the clarity and assurance necessary to make informed decisions about your social media strategy.
9. ELSA Speak
ELSA Speak, a top-tier educational AI app, serves as an AI-powered speaking coach to assist you in refining your English speaking abilities. Utilizing speech data and voice recognition technology, the app evaluates your accent and employs a color-coded system (red, yellow, and green) to denote the adherence to American English pronunciation rules.
After examining your speech, the app offers audio guidance to help improve your articulation.
Some noteworthy features of ELSA Speak include:
Language proficiency evaluations
Tailored curriculum
Progress monitoring
Customized lesson plans
Vocabulary expansion
As a result, ELSA Speak proves to be a valuable tool for enhancing your English speaking skills through a combination of technology and personalized learning.
10. Hopper
As the travel industry is bouncing back from the COVID-19 pandemic, Hopper has become an indispensable AI app for those planning trips. Equipped with predictive analytics, Hopper can offer accurate insights on flight costs, hotel room prices, and car rental rates up to a year in advance, giving you ample time to craft the ideal itinerary.
To begin, simply input your desired destination, and Hopper will provide information on fare trends, price fluctuations, and optimal travel dates. The app also tailors smart notifications based on your searches and preferences to keep you informed of price changes.
Key features of Hopper include:
Smart notification system
Flight and hotel search functionality
Personalized trip recommendations
Access to customer support
Advanced predictive analysis capabilities
With Hopper, you can confidently and effortlessly organize your travel plans.