In today's digital era, cybercrimes are at an all-time high, making it essential for you to ensure robust antivirus protection for your Windows PC. Equipped with multi-layered technology, AI-powered antivirus software offers comprehensive defense against potential malware infections. As Internet security increasingly benefits from AI solutions, it's no surprise that major antivirus providers have integrated AI into their offerings.
Windows remains the most popular operating system, but it also attracts the attention of malicious actors. Consequently, the majority of malware is designed to target PC machines, putting more users at risk. While Windows 10 and 11 include built-in Windows Defender, it may not be enough to ward off all modern-day threats. To safeguard your device, it's wise to explore the top AI-powered antivirus software available for PC.
Key Takeaways
Implementing AI-powered antivirus software provides robust protection for your Windows PC against cyber threats.
Malicious actors primarily target Windows devices; therefore, built-in security may not be sufficient to combat all attacks.
Choosing from the best antivirus programs on the market ensures defense against various malware and viruses on Windows machines.
1. Surfshark Antivirus
Surfshark Antivirus provides an unbeatable, easy-to-install package at an affordable price. With a subscription, you can enjoy the following features:
Protecting your device from known viruses and zero-day threats
Real-time malware detection and removal
VPN for privacy, hiding your IP address and physical location
Alerts for email, password, ID, or bank information breaches
Ad-free and tracker-free web searches
Surfshark Cloud Protect system for analyzing unknown files
There are options for a free trial and automatic renewal for seamless protection. Enhance your overall safety with Surfshark Antivirus.
2. Bitdefender
Bitdefender Antivirus Plus excels as a top-choice antivirus software for Windows PCs. Renowned for defending against various online threats, it also incorporates valuable privacy tools like the Bitdefender VPN and Safepay. This software consistently achieves near-perfect scores from AV-TEST evaluations.
Offering a seamless blend of functionality, effectiveness, and user-friendliness, Bitdefender delivers high-level security through its built-in firewall and file security. A pivotal component is the advanced anti-ransomware shield, safeguarding your data and inhibiting the spread of ransomware attacks.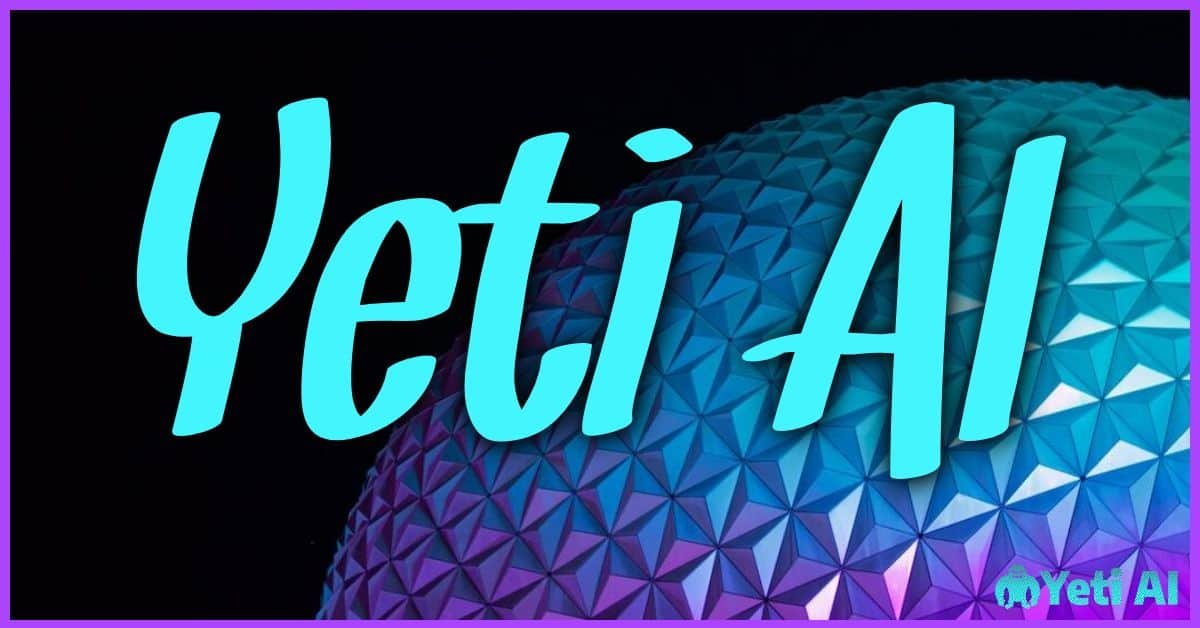 With significant yearly investments in artificial intelligence research, Bitdefender's solutions further improve alongside AI advancements.
Major features of Bitdefender Antivirus Plus include:
Comprehensive and real-time data protection
Network threat protection
Multi-layer ransomware protection
Anti-phishing and anti-fraud mechanisms
VPN service
Secure online banking
Bitdefender stands out as a cutting-edge cybersecurity suite, providing protection for your devices, including Android and iOS phones and tablets.
3. Webroot
Webroot is a high-quality, AI-powered antivirus solution that efficiently protects your PC from various online threats like malware, viruses, trojans, and computer viruses. Being a lightweight and cloud-based program, it doesn't consume much CPU or disk space during scans.
With its cloud-based scanner and heuristic analysis, Webroot identifies potential threats lurking in your machine. You'll also appreciate the fact that there's no need to continually update its malware database.
Scheduling Deep Scans or Quick Scans on a daily or weekly basis is simple, but you can also manually initiate full scans or scan specific folders and files. Versatile and easy-to-use, Webroot offers features that cater to your privacy and cybersecurity needs:
Cloud-based scanner
Web and phishing protection
Top-notch password manager, LastPass
System optimizer
Mobile app
Moreover, Webroot WiFi Security VPN ensures your online activities remain secure and private, further enhancing your overall protection.
4. Panda Dome
Panda Dome offers a comprehensive antivirus suite for your Windows PC, providing a wide range of features and robust cybersecurity protections. Its malware scanner and real-time defense engine are among the top features that work efficiently to secure your device against threats.
What sets Panda Dome apart are unique features such as a rescue kit that eliminates malware from PCs via a USB drive, file encryption to protect critical files with high-level encryption, and USB protection that scans USB drives for malware.
In addition to regular scans, Panda Dome introduces a cloud-based scanner called "Panda Cloud Cleaner," accessible through the Rescue Kit. This innovative antivirus scanning engine takes advantage of cloud-based technology to detect advanced threats that conventional antivirus programs might overlook.
Here's a brief overview of some vital Panda Dome features:
Web protection: Safeguards your browsing experience
VPN service: Offers secure, private browsing
Performance optimization: Enhances your device's efficiency
Password manager: Helps manage and secure your passwords
Gaming mode: Allows uninterrupted gaming without compromising security
Utilize Panda Dome's suite of features to reinforce your device's protection and maintain it safe from various security threats.
5. NordVPN – Threat Protection
Stay secure with NordVPN's Threat Protection feature, an excellent way to guard against online threats. Whether you're connected to a VPN or not, Threat Protection ensures a safe browsing experience by scanning downloaded files for malware and blocking access to malicious websites.
Key features of NordVPN Threat Protection:
Malware Scanning: Threat Protection examines files you download and promptly deletes any malicious content, safeguarding your computer from harm.
Malicious Website Blocking: Wave goodbye to phishing attempts, imitation sites, and malware. If you attempt to visit a dangerous site, Threat Protection halts your access, preventing any attacks.
Trackers Stopped: Browse the internet without being followed. NordVPN's Threat Protection prevents trackers from monitoring your online habits and collecting your data.
By using NordVPN's Threat Protection, you can uphold your digital security and privacy while enjoying unlimited VPN access and seamless safe browsing. Protect your identity, passwords, and Wi-Fi connections from cyber threats, and rest assured that NordVPN's parental controls will help guard your family's online presence.
6. Avira
Avira offers a free antivirus for Windows PCs, enhancing its malware analysis capabilities through unsupervised and supervised AI and machine learning techniques. By applying the "coarse-to-fine" strategy, it examines data clusters and effectively identifies malware with complex supervised learning methods.
Not only does Avira provide antivirus protection, but it also includes features for improved cybersecurity, such as:
Utilization of supervised AI and machine learning to detect threats
Ad tracking functionality to prevent unwanted tracking
Clearing features to eliminate digital traces on your devices
Email and social network scanning to reduce phishing attempts and exposure to hackers
Integrated free VPN protection for enhanced online privacy
Ensure a secure remote work environment by confidently leveraging Avira's versatile and comprehensive features for your cybersecurity needs.
7. Cylance Protect
Cylance Protect is a prominent AI-powered antivirus solution that caters to business users. Its cloud-based administrative console allows for decision-making at the endpoint. With a database of 6.2 billion indicators, Cylance Protect can quickly identify malware by checking if any single criterion is met.
The main features of Cylance Protect include:
AI-driven malware protection, which effectively counters ransomware attacks and shields your network
Minimal performance impact on the endpoint, ensuring smooth operation of your systems
Application control and device policy management for enhanced control over your digital infrastructure
Memory exploitation detection and prevention, safeguarding your systems from ransomware and other potential threats
By using Cylance Protect, you can confidently and efficiently secure your network and devices from ransomware and other cyber attacks.
8. Norton 360
As a user of Norton 360, you can expect a comprehensive antivirus solution to safeguard your devices. With its recent integration with Avast, Norton has become a dominant player in the antivirus industry, providing you with top-notch protection against online threats.
Incorporating AI-powered real-time shielding, Norton 360 defends your devices against viruses, spyware, malware, and ransomware. Additionally, its two-way firewall keeps a watchful eye on incoming and outgoing network traffic. There's also Norton Secure VPN for encrypting your data and a password manager for secure credential storage.
The software ensures a seamless user experience without compromising your device's performance. Here are some key aspects of Norton 360:
Strong protection against identity theft
User-friendly interface
Minimal resource consumption
Includes VPN and password manager
Robust two-way firewall
With Norton 360, you'll have a trusted ally in the fight against online threats, keeping your data and devices secure.
9. TotalAV
TotalAV offers high-quality protection for your PC, utilizing AI-based technology to detect and prevent various digital threats, including ransomware and phishing attacks. It constantly scans your device and remains low on system impact.
This antivirus software provides additional features, such as the Safe Browsing VPN for encrypted connections and the WebShield Chrome extension to block malicious websites. Notable aspects of TotalAV include:
Protection against diverse cyberthreats
Availability in both free and paid versions
Real-time and cloud protection
Optimization tools
Password manager
To enjoy more benefits, consider upgrading to a paid subscription. TotalAV ensures secure transactions and offers various payment methods. Should you change your mind, TotalAV also provides a refund policy.
10. Avast
Avast utilizes machine learning to consistently update and enhance its protection by collecting data from its users and identifying new malware samples. It offers a Behavior Shield tool that monitors your installed applications for any suspicious activity, ensuring the safety of your personal information and online privacy.
In addition to its intelligent antivirus and advanced firewall features, Avast provides real-time protection and a variety of scan options. With its strong network security, Avast encrypts your connection, filters malicious websites, and safeguards against phishing attacks or scams. Furthermore, Avast supports SecureLine VPN for enhanced privacy.
Key features of Avast Free Antivirus include:
Remote access shield
Intelligent antivirus capabilities
Advanced Firewall protection
Real-time security measures
Predefined and custom scanning options
By using Avast, you'll improve the security of your PC and protect your valuable data.