Contrary to popular belief, antivirus software is essential for Mac users as well. Although Mac devices are less susceptible to malware and viruses, they are not entirely immune. Macs can be exploited to infect users on other platforms and can fall victim to ransomware, password theft, and stolen iPhone backups. While macOS offers better safety compared to other operating systems, cybercriminals are persistent in developing new threats that can compromise your Mac's security. This is why it is crucial to bolster your Mac's defenses with robust antivirus software.
There are plenty of excellent antivirus options available that can provide comprehensive protection for your Mac. A top antivirus program will not only capture spreading malware but also prevent ransomware, protect older systems, and stop your Mac from becoming a conduit for malware. These advanced solutions employ artificial intelligence (AI) technology to offer modern and effective cybersecurity measures.
Key Takeaways
Even Mac users need to prioritize antivirus software for optimal protection.
A top-notch antivirus program offers numerous benefits, including malware detection, ransomware blocking, and more.
Many antivirus solutions employ AI technology to create cutting-edge cybersecurity defenses.
1. Intego
As a Mac user, you can rely on Intego for their expertise in antivirus software specific to your device. Their real-time scanning solution, VirusBarrier, not only protects your Mac but also helps prevent the transmission of PC-based malware to others.
Intego's Mac Internet Security X9 is one of their top offerings, giving you the flexibility to choose from different scan types. Though the initial scan can be slower, subsequent scans become quicker due to their smart file-caching technology that only scans newly added or modified files.
One notable feature of Intego is its Mac firewall, enabling you to select your location according to the threat level, even allowing you to block incoming local connections.
To summarize, with Intego, you gain access to: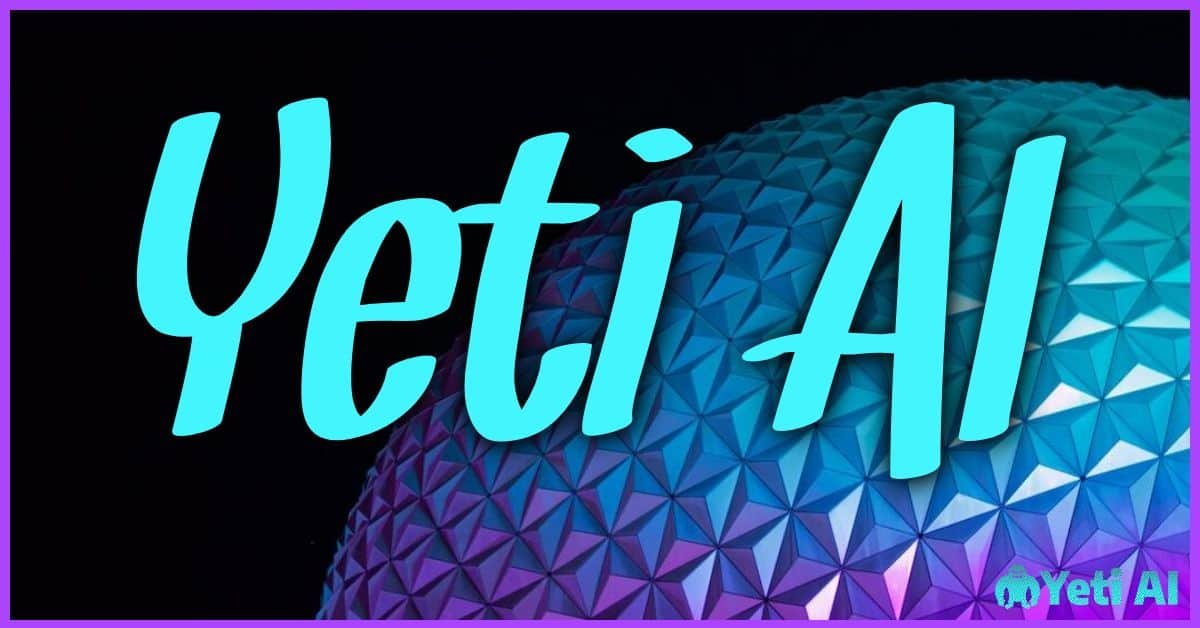 VirusBarrier
Mac Internet Security X9
Smart file-caching technology
Customizable Mac firewall
Benefit from these features and enhance the security of your Mac with confidence.
2. Bitdefender
As a leading AI-powered antivirus software for Mac in 2022, Bitdefender offers robust protection against various online threats, such as ransomware and adware. Its unique Time Machine Protection safeguards your backed-up files from potential ransomware attacks, a feature rarely found in other Mac antivirus solutions.
Despite its advanced features, Bitdefender maintains an insignificant impact on your Mac's speed and performance, providing comprehensive malware protection by combining multiple technologies. Moreover, it offers cross-platform detection for seamless file sharing across different operating systems and secure access to important files with its Safe Files feature.
In terms of web protection, Bitdefender effectively detects and removes unwanted programs with its adware blocker. Additionally, anti-phishing technology ensures malicious websites are blocked to protect sensitive data. Furthermore, your browsing experience remains secure and anonymous with its VPN protection.
Key features of Bitdefender include:
Adware blocking and removal
Protection against ransomware
Web security measures
Time Machine Protection
VPN protection for browsing privacy
Cross-platform malware detection
While using Bitdefender, you can confidently rely on its real-time protection, autopilot mode, and scheduled virus scans to ensure your Mac's safety. As you can see, Bitdefender Antivirus for Mac cater to multiple aspects of system security, so rest assured that your device is in safe hands.
3. Webroot
Webroot is a top AI-driven antivirus software for Mac, offering speedy performance and highly effective defense against various threats. It efficiently handles malware, ransomware, phishing attacks, spyware, keyloggers, and webcam hacks while being user-friendly and feature-rich.
One way Webroot excels in protecting your Mac is by utilizing behavioral patterns and metadata to deter attacks. Instead of simply deleting harmful files upon detection, it blocks and quarantines them. This antivirus relies on cloud computing for essential calculations, keeping the system's impact minimal.
Phishing poses significant dangers to Mac users, but Webroot effectively identifies and blocks phishing URLs. This is due in part to its Web Shield module, a browser extension that stops suspicious sites without burdening your computer. You can install the Web Shield on various browsers such as Internet Explorer, Chrome, Firefox, and Chromium.
Another noteworthy feature of Webroot is its automatic backup creation whenever it detects suspicious activities. This ensures you can restore your data after neutralizing a threat.
Some key features of Webroot include:
Fast scan times and low system impact
Utilization of behavioral patterns and metadata for defense
Web Shield module for effective phishing protection
Automatic backup creation in response to threats
Stay confident and secure with Webroot, as it provides you with a reliable defense against a wide range of cyber threats while maintaining ease of use and valuable extra features.
4. Avira
Avira is a reliable antivirus option for your Mac. This antivirus application not only blocks and eliminates the latest online threats, but also offers extra data protection with an encrypted VPN. This ensures safety while browsing, downloading, and shopping online.
Avira consistently blocks 99-100% of all threats for Mac devices while minimizing false positives. The real-time scanning feature thoroughly analyzes all files you access or click on, placing any suspicious items into quarantine.
In addition to its antivirus capabilities, Avira also includes a password generator and a VPN for identity theft protection. The software's junk remover tool helps you free up space on your device by deleting unwanted temporary files.
Key features of Avira include:
VPN and password generator for enhanced security
Low rate of false positives
Real-time scanning for comprehensive protection
Junk remover tool to clean up your device
By using Avira, you can protect your Mac from spyware, safeguard your personal info, receive timely notifications about vulnerabilities, and prevent data breaches effectively.
5. NordVPN – Threat Protection
NordVPN's Threat Protection service is a powerful tool that keeps you safe from online threats. By using this feature, you ensure robust protection against viruses, malware, and trackers even without an active VPN connection.
Key features of NordVPN Threat Protection:
File Scanning: As you download files, Threat Protection closely examines them for malware. In case of any malicious content, it removes the file instantly, protecting your device from harm.

Blocking harmful websites: No need to worry about phishing schemes or counterfeit sites. Threat Protection prevents you from landing on dangerous websites by promptly restricting your access.

Prevent Tracking: Maintain your privacy while browsing the web. Threat Protection stops trackers from monitoring your online actions and collecting data on your habits.
In summary, NordVPN Threat Protection offers comprehensive protection for your online activities, working seamlessly alongside your VPN service to keep your digital life secure.
6. Norton 360
As a leading cybersecurity provider, Norton excels in safeguarding your Mac from complex malware and unwanted programs, while minimizing false positives. Its machine learning-based tool monitors every process on your machine to identify and quarantine potential threats.
One standout feature in Norton 360 is Dark Web Monitoring, alerting you if your data has been exposed in a data breach. To enhance your online safety, take advantage of these features:
Machine learning-powered threat detection
Dark Web Monitoring for data breach alerts
Browser extensions for Firefox and Chrome
Integrated VPN and password manager for secure browsing
Keep your Mac protected from ransomware attacks and ensure the security of your passwords with Norton 360 Deluxe's comprehensive suite, including personal backup options.
7. Avast
Avast Security for Mac has come a long way and now boasts an impressive near-perfect malware detection rate. The software's impact on system performance has also significantly improved.
This antivirus solution actively scans websites to protect you from phishing scams and common online threats. Additionally, it evaluates your Wi-Fi network for outdated devices and suspicious users. Avast offers a seamless user experience through its intuitive interface.
One notable aspect of Avast is its vast user base of 450 million devices, which enables the software to rapidly identify emerging threats. It also checks for malware targeting Windows PCs, ensuring that your Mac doesn't inadvertently transmit viruses to Windows systems through email attachments, local networks, or file-sharing methods.
Key features of Avast include:
Enhanced system performance impact
Wi-Fi network monitoring
450 million device user base
Prevention of virus transfer to Windows
With Avast, you can secure your Mac effectively while maintaining excellent system performance.
8. McAfee
As a top choice for Mac antivirus software, McAfee ensures that every file you access is cross-checked in real-time against its extensive malware database. You have the option to initiate Quick or Full system scans, which can either be launched immediately or pre-scheduled for optimal convenience. Following each scan, you'll receive a detailed summary of the results.
McAfee's robust firewall is easy to configure and enhances your system's security. With web phishing protections in place, smart web filters detect and block potentially harmful sites to keep you safe online.
Additionally, McAfee offers a VPN to bypass geo-restrictions and shield your online activities from being monitored by your internet provider.
Some essential features of McAfee include:
VPN protection
Real-time virus protection
Quick/Full scan with comprehensive reports
Strong firewall
9. TotalAV
As a newer antivirus software for Mac, TotalAV effectively safeguards your device. Leveraging conventional malware scanners, it efficiently detects harmful software, and its real-time engine identifies various threats during file downloads or opening.
Although TotalAV may not boast as many features as some other top Mac antivirus programs, it does provide powerful optimization tools for clearing out junk files. Additionally, it includes a VPN with an unlimited data plan, further enhancing its offerings.
Key features of TotalAV include:
Traditional malware scanners
Real-time engine
Strong optimization tools
VPN
10. Trend Micro
Trend Micro Antivirus for Mac provides excellent protection for your Mac device, utilizing advanced AI learning technologies to block suspicious and unusual activity. Its efficient malware scanning feature offers quick, full, or custom system scans, taking less time compared to other programs.
This antivirus also defends against various web threats, such as malicious websites and adware. Notably, Trend Micro Pay Guard automatically activates to safeguard your financial data during online banking or shopping on sensitive websites.
Some key features of Trend Micro Antivirus for Mac include:
VPN and password manager
AI learning technologies for enhanced security
Trend Micro Pay Guard for financial transactions
Real-time protection against threats
In summary, Trend Micro offers an effective and feature-rich antivirus solution for your Mac, ensuring optimal security and peace of mind.