In the world of Search Engine Optimization (SEO), success hinges on several factors. As you strive to rank higher in search engine results, you'll need to conduct competitor research, pinpoint keywords that drive traffic, develop internal and external link building strategies, and optimize page loading speed. With so many moving parts, having the right tools in your arsenal can make all the difference.
To help you on your quest for SEO domination, we've compiled a list of the best AI-powered SEO tools. These tools were handpicked to provide you with the edge you need to boost your search engine performance. With the advancements in AI technology, these tools can enhance the effectiveness and efficiency of your SEO strategies, keeping your website ahead of the competition.
Key Takeaways
Discover AI-powered SEO tools that can propel your search engine rankings
Utilize AI to enhance your keyword research, link building strategies, and page speed optimization
Stay ahead of the competition with advanced technology and streamlined SEO performance
1. Jasper
Jasper is a top-notch AI writing assistant that excels in generating high-quality content quickly and efficiently. With just a few seed words, Jasper can craft well-written phrases, paragraphs, or even full-length articles up to 1,500 words in under 15 minutes.
You'll find an extensive selection of over 50 AI content generation templates to choose from, such as blog posts, emails, marketing copy, and social media ad generators for platforms like Facebook and Google. Additionally, Jasper can create meta titles, descriptions, and press releases to suit your needs.
Some outstanding features of Jasper include:
A vast library of more than 11,000 free fonts and 2,500 writing style categories
Support for over 25 languages
A user-friendly interface for seamless navigation
Long-form writing capabilities for pieces exceeding 1,000 words
Automatic identification of crucial text components like pronouns, verbs, and names
Explore Jasper's impressive offerings to elevate your content creation and optimize your sales, workflow, and revenue growth. Enjoy seamless integration with tools like Google Docs for efficient content management, and compare Jasper to other platforms like Copy AI and Scalenut to find the best fit for you.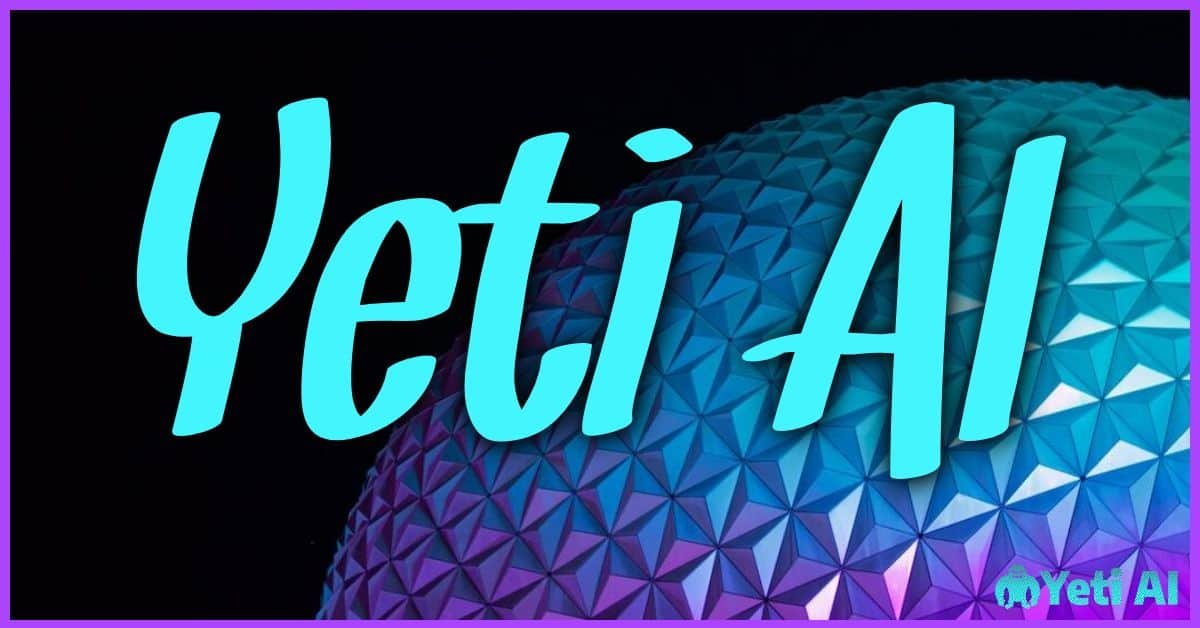 2. Pictory
Pictory is a powerful AI video generator that allows you to effortlessly produce and modify top-notch videos. The remarkable aspect of this tool is that no prior expertise in video editing or design is required, making it a valuable asset for enhancing your website's SEO through increased retention time.
By simply providing a script or an article, Pictory transforms your written content into engaging video material suitable for social media or your website, benefiting both personal bloggers and businesses seeking to boost interaction and quality. Moreover, Pictory's cloud-based nature ensures compatibility with any computer.
In addition to its impressive video creation abilities, Pictory enables you to conveniently edit videos through text, an ideal feature for adjusting webinars, podcasts, Zoom recordings, and more. Achieving professional outcomes to expand your audience and fortify your brand is just a few minutes away.
Pictory also offers the ability to create shareable video highlight reels, making it perfect for crafting trailers or distributing short clips on social platforms. Other noteworthy features include automatic video captioning and summarization of lengthy videos.
Key features of Pictory include:
Video generation from articles or scripts
Text-based video editing
Creation of shareable video highlight reels
Automatic video captioning and summarization
Explore Pictory's capabilities with confidence and take advantage of its wide range of features tailored to cater to your content creation needs.
3. Copy.ai
With Copy.ai, you can effortlessly create well-optimized content for your business and marketing needs. Simply select your desired title, keywords, tone, and goal for the article, and watch as Copy.ai produces high-quality output in just seconds. You'll have the option to review the outline beforehand, ensuring it aligns with your goals.
Copy.ai offers a comprehensive suite of over 90 tools and templates, covering a wide range of content types such as blog posts, listicles, and social media updates. This AI writing assistant helps to save valuable time by quickly generating polished content, ready for copy-pasting into your preferred content management system.
Elevate your advertising and marketing strategies by incorporating AI-generated content from Copy.ai. Boost your analytics and stay ahead of the competition with innovative tools like NeuronWriter. Experience a seamless integration into your workflow by trying Copy.ai and comparing it with alternatives like Jasper.
Confidently leverage this cutting-edge marketing tool for various applications, making your content creation process smoother and more efficient. Rediscover your passion for writing with the help of Copy.ai.
4. Pro Rank Tracker
Efficiently keeping track of your website's rankings can be a challenging task. Manually searching on Google is not only time-consuming but also prone to inaccuracies due to personalized and localized results. Pro Rank Tracker offers a comprehensive solution for real-time rank monitoring and analysis.
Rank tracking: Access trustworthy rank tracking from any device, from anywhere.
Rankings Analysis: Utilize online views, data visualizations, and charts for quick analysis of your ranking progress. This allows you to make well-informed decisions based on valuable insights.
Reporting: Need to share reports with investors, clients, or team members? Pro Rank Tracker enables you to automatically generate and send customized, white-label reports for seamless communication regarding your SEO performance.
By leveraging Pro Rank Tracker, you can efficiently perform site audits and consistently aim for high rankings, ensuring your website's ongoing success.
5. Scalenut
Scalenut is a comprehensive marketing tool designed to help you take control of your niche's keyword planning and develop an effective content management strategy. The platform offers a seamless process divided into four sections, making it easy to stay on top of every aspect of your marketing needs.
Research: Discover valuable insights and craft a winning strategy by accessing essential keywords and semantic terms that outperform your competitors. This helps increase organic traffic and find trending topics to capitalize on.
Create: Utilize advanced NLP and NLU technologies to produce SEO content that ranks highly. Scalenut's real-time optimization, based on SERP statistics, ensures the delivery of high-quality content that engages your target audience and increases search traffic.
Optimize: Receive instant feedback on your content with a dynamic SEO score, allowing for on-the-spot improvements without the need for revisions.
Marketing Copy: Craft compelling copy that drives conversions using over 40 AI copywriting templates. These include product descriptions, website copy, copywriting frameworks, and email copywriting.
To take advantage of a 20% discount on Scalenut's monthly subscription, use the discount code: FOREVER20. Don't miss your chance to experience the benefits Scalenut can offer your marketing efforts.
6. Content at Scale
Leveraging generative AI models in your content strategy can significantly improve the quality and efficiency of content creation for SEO purposes. By using advanced AI tools, you can create lengthy, optimized blog posts in minutes based on keywords, videos, podcasts, existing blogs, or other formats. These tools are designed to produce human-like content that passes even the most robust AI detectors.
To enhance your content marketing and fill content gaps, consider the following approaches:
Select a keyword or multiple keywords you wish to rank for, and quickly generate a 2,600+ word, SEO-optimized blog post that's nearly ready to publish.
Employ real-time research, natural language processing (NLP), semantic analysis, and SEO best practices to create comprehensive content.
Use an existing article as a reference to create a completely new, contextually relevant blog post tailored to your needs.
By integrating these AI-driven techniques into your content planning, you'll be able to optimize your website for search engines, produce personalized content at scale, and streamline your overall content strategy.
7. PageSpeed Insights
As mentioned in an SEO optimization guide, a crucial aspect of attaining high rankings on Google is your page's loading speed, which has been a ranking factor since at least 2017. This is particularly vital for mobile users.
Google offers a free tool that allows website owners to evaluate how their page loading speed is assessed. By achieving a green status, your website will not be excluded from search results. However, if you don't pass, it's essential to work on improving the situation immediately.
Focus on these three critical metrics:
First Contentful Paint: This refers to the time it takes for the above-the-fold content to finish loading. How fast does it appear to users?
Largest Contentful Paint: This metric captures the moment when the largest text or image appears on-screen. At this point, image size optimization becomes a priority.
Cumulative Layout Shift: This measures the movement of visible elements within the viewport as the page loads. If you've ever experienced content shifting while reading, you understand how frustrating it can be for users.
As a business owner, understanding how to use this tool is crucial. If you see a red FAILED notification, address the issue promptly to improve your chances of ranking higher on search engines. A well-optimized website ensures a better user experience, meeting both user intent and on-page SEO requirements. Remember to monitor your page speed using tools such as Google Search Console to maintain an optimal user experience.
8. NitroPack
NitroPack is a powerful tool that boosts your website's speed, helping you ace Google PageSpeed Insights. With caching, image optimization, and a CDN included, NitroPack offers an all-in-one solution to improve your site's performance.
Image Optimization
Compress images using both lossy and lossless methods
Implement advanced Lazy loading techniques (even for CSS-defined background images)
Preemptive image sizing and WebP conversion (browser dependent)
Adaptive Image Sizing
Code Optimization
Minify and compress HTML, CSS, and JS files
Utilize critical CSS, DNS prefetching, preloading, and more
Apply GZIP and Brotli Compression
Loading Optimization
Benefit from a built-in global CDN
Employ smart cache invalidation strategies
Enjoy automatic cache warmup services
Use device, cookie, browser, and session-aware caching
Feel confident knowing that NitroPack is compatible with platforms like WordPress, Diib, and even supports various content types such as videos, blogs, and live editor features.
9. Surfer SEO
Surfer SEO is a powerful tool designed to help you create optimized content for search engines. Some of its key features include:
Outline Builder: Effortlessly structure your content with a detailed outline that provides unique headings and questions.
Topic Discovery: Quickly find relevant topic clusters to target various keywords in your strategy.
Keywords Volume & Search Intent: Easily evaluate monthly search volume, keyword difficulty, and user search intent.
Internal Content Structure: Optimize your content's structure and word count with real-time metrics.
AI Writing: Harness the power of Surfer SEO to craft well-researched, high-quality articles.
AI Content & Plagiarism Detection: Safeguard your content from potential Google penalties by using the built-in plagiarism and AI content checker.
With Surfer SEO, you can boost your website's search engine results page (SERP) ranking by implementing effective link building, internal linking, and crafting compelling meta descriptions. The tool also serves as a reliable resource for SERP analysis and enhancing your visibility on Google SERPs.
With a confident, knowledgeable, and neutral tone, Surfer SEO helps you create clear, engaging, and optimized content that can improve your website's organic traffic and rankings.
10. SEM Rush
As a powerful platform, SEM Rush provides a comprehensive suite of tools that you can utilize to improve your online presence, outperform your competitors, and optimize your content. These tools can replace the functionality of other products such as Google Trends, MOZ, Hootsuite, and SimilarWeb in one convenient place.
Some key features of SEM Rush include:
Traffic Analysis: Compare your website traffic with your competitors and gain insights into their estimated total traffic, top traffic sources, bounce rate, time on page, and more to inform your next strategy.
Keyword Research: Discover your organic search competitors and opportunities to compete with them. With SEM Rush, you can learn the value of the exact keywords they're ranking for and identify gaps that even your rivals may overlook.
Keyword GAP: Instead of competing for highly-saturated keywords, SEM Rush lets you target long-tail keywords that have been neglected by legacy market leaders. Compare up to five competitors side by side to see the gaps in their keyword strategies and start targeting these areas.
Backlinks Analytics: Backlinks remain one of the most important factors for ranking highly in search engines. SEM Rush allows you to uncover new backlink opportunities by analyzing your competitors' backlinks, top referring domains, and recently acquired or lost backlinks. Use this information to create your own backlink sourcing strategy.
Position Tracking: Track your current ranking for multiple keywords in Google with this time-saving tool. Focus on pages ranking anywhere between position #6 and #20 and improve their performance by optimizing content for user conversion and retention rate.
Writing Assistant: While creating user-centered content is crucial, it's also important to ensure that your content is Google-friendly. Integrate the Writing Assistant into your Google Docs or WordPress account to help keep your content optimized.
Content Audit: Audit your content assets automatically with this feature, breaking them down into sets for further improvement. Use Google Analytics, Search Console, and SEM Rush data to identify pieces of content that need to be updated, rewritten, or deleted.
Leverage these various tools and more with SEM Rush to enhance your digital marketing strategy, improve your online presence, and ensure your content remains up to date and optimized for your target audience.
Bonus: Originality.ai
As a savvy content publisher, you might be concerned about the authenticity of content produced by your writers. With the rise of AI writing tools like Jasper, powered by GPT 3, 3.5, and 4.0, it's essential to make sure your content isn't generated by AI or plagiarized. Enter Originality.ai, a powerful solution that enables you to scan your entire website for possible AI-generated content and plagiarism in a cost-effective manner. By using Originality.ai, you can confidently ensure the uniqueness and quality of your content, leveraging AI technology while staying on top with integrity.