In the fast-paced world of talent acquisition, artificial intelligence (AI) is revolutionizing the way companies approach recruitment. By harnessing the power of AI, your HR team can tap into advanced algorithms, machine learning, and data analytics to optimize the hiring process, reduce bias, and discover the perfect fit for open positions.
AI recruiting tools are transforming the landscape of hiring, introducing cutting-edge features such as voice-enabled chats and people analytics. With a wide range of AI-powered options available, you can create a tailored recruitment experience that not only saves time but elevates the candidate experience.
Key Takeaways
AI recruiting tools offer significant advantages in streamlining the hiring process and discovering top talent.
A variety of tools are available, each with unique features tailored to specific recruiting needs.
Utilizing AI-powered recruiting software can reduce bias and improve the candidate experience.
1. Source Developers With Toptal
Optimizing your sourcing and recruiting process is essential for finding top AI and machine learning engineers. One way to achieve this is by utilizing Toptal, a platform that connects businesses with top talent worldwide in areas like design, development, project management, and finance. In your search for AI and machine learning specialists, you'll want to focus on Toptal developers who offer expertise in comprehensive development, machine learning, AI, and blockchain.
Over the years, Toptal has served more than 6,000 clients in various industries, including well-known companies like AirBnB, Bridgestone, Walt Disney, HP Enterprise, JPMorgan Chase, and Zendesk. The platform employs a rigorous screening process that selects only the top 3% of global talent for its remote freelancer network. Based on your specific requirements, Toptal matches you with suitable candidates to interview and consider for your organization.
To ensure the perfect match, Toptal will ask you a series of discovery questions, such as:
What motivates you to hire talent?
Which skill sets are you looking to hire?
Are you interested in developers, designers, finance experts, or a mix?
When do you need to hire and when can you onboard talent?
What is your budget?
Toptal offers hiring flexibility, allowing you to engage teams on an hourly, part-time, or full-time contract basis. By leveraging Toptal's robust talent pool and streamlined recruitment process, your HR team can enhance efficiency, cater to passive candidates, and automate various aspects of the hiring process to better serve your company's needs.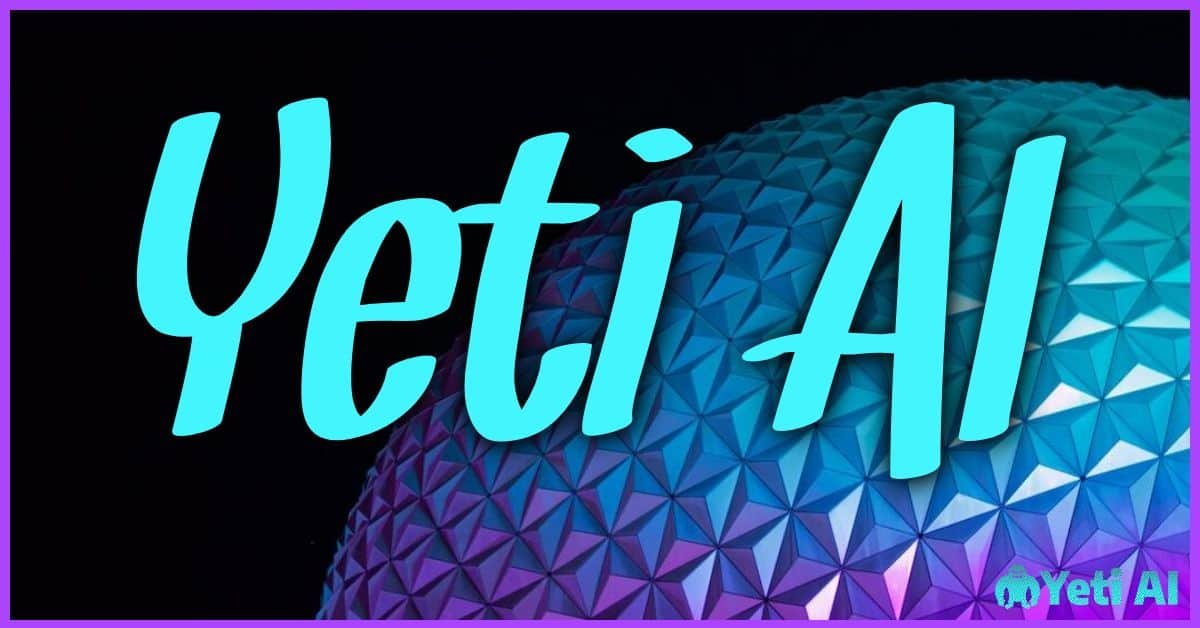 2. Turing
When seeking top talent for AI recruitment, consider Turing, a platform that specializes in sourcing, vetting, matching, and managing the finest remote software developers worldwide. Trusted by leading companies, such as Pepsi, Dell, and Coinbase, Turing streamlines the remote hiring process for both developers and businesses.
Utilizing Turing's AI-powered Intelligent Talent Cloud, you can access over 1.5 million developers across the globe, with expertise in more than 100 skills, enabling the construction of highly efficient engineering teams within 3-5 days. This innovative technology saves your organization significant time and effort while ensuring the highest quality of hires for your engineering needs.
To further optimize your recruitment pipeline, Turing provides:
AI-driven Intelligent Talent Cloud for a seamless talent acquisition process
Access to a vast talent pool of more than 1.5 million developers globally
Capability to build engineering teams quickly and efficiently
Assured pre-vetted, highly-qualified professionals in various skillsets
By choosing Turing, your company can benefit from improved collaboration, accelerated recruitment processes, and ultimately, better-quality hires for your AI projects. Remember, as a talent acquisition professional, prioritizing top-notch resources, such as Turing, is crucial for business success.
3. Manatal
Manatal is a platform designed to streamline the hiring process, offering a user-friendly interface that makes finding and hiring candidates a breeze. It's specifically tailored for HR teams, recruitment agencies, and headhunters, with a focus on simplicity and power.
Using Manatal, you can easily customize your recruitment pipeline by dragging and dropping elements on the platform. Plus, you'll have an efficient single-board view to track your recruitment progress.
Some key features to help your recruiting efforts are:
Sharing job openings on over 2,500 free and premium channels, which include local, global, and specialized job platforms like Indeed, LinkedIn, Monster, CareerJet, and JobStreet.

Unified management of your sponsored job advertising campaigns.

Matching recommendations: Manatal scores candidate profiles based on job requirements, making the screening process smoother.

Candidate profile enrichment: The platform enhances candidate profiles with extra data from LinkedIn and other social media platforms, improving matching recommendations.

By leveraging Manatal's AI Engine, you can access insights beyond resumes. The Engine searches 20+ social media and public platforms, automatically enriching candidate profiles for a better understanding of their experience.
With Manatal, you can be confident in your ability to find and hire the most qualified candidates and elevate the overall candidate experience.
4. Skillate
Skillate offers a cutting-edge AI recruitment platform that significantly enhances your hiring process. It presents AI-driven intelligent hiring services, comprehensive people analytics, and superior candidate experiences, ensuring unbiased decision-making.
Here are the key functionalities of Skillate:
Utilizes deep learning algorithms to extract essential data from resumes
Offers an AI-based tool to craft effective job descriptions
Automatically schedules interviews, streamlining the process
Provides valuable data-backed insights and analytics
By incorporating Skillate in your recruitment strategy, you'll efficiently manage candidate screenings, skill assessments, and resume evaluations to select the best-fitting candidates.
5. TurboHire
With TurboHire, you can streamline your hiring process by leveraging the power of data and collaboration. This secure platform offers deep insights into candidates by combining human and machine intelligence. You'll benefit from various features such as resume parsing, candidate ranking, chatbot assessments, automated job recommendations, and personalized interviews. Furthermore, TurboHire helps you create a talent pipeline for open positions, ensuring you have a steady supply of qualified candidates to choose from when filling job openings.
6. Talenture
Talenture, an AI-driven hiring platform, utilizes artificial intelligence and machine learning engine insights to streamline the recruitment process. With its virtual recruitment expert, your company can continuously monitor job processing and rank candidates based on factors like employability and availability. Talenture offers a mobile app and sources candidates from social sites, job boards, and career sites.
This platform assists in interview and workflow management, job board posting, interview scheduling, candidate tracking, and resume searching. By adopting Talenture, you can enhance diversity, inclusion, and reduce unconscious hiring biases, especially amid the COVID-19 pandemic.
7. Fetcher
Fetcher is an AI-based recruiting automation platform that ensures an inclusive hiring process through the combination of AI and human monitoring. It not only provides you with a diverse group of qualified candidates but also offers valuable analytics and insights to aid in fair decision making. With Fetcher, you can benefit from:
AI-driven candidate sourcing
Building diverse talent pools
Streamlined scheduling automation
Personalized job templates
Easy tracking of your recruitment goals
Utilize Fetcher's features for efficient interview scheduling, engaging video interviews, and well-crafted emails to maximize your recruitment potential.
8. SeekOut
SeekOut provides robust talent analytics that assist you in diminishing bias, expanding diversity in candidate pools, and enhancing engagement. By pulling data from various sources, the platform customizes experiences tailored to each individual. Key aspects of SeekOut include:
Personalized Talent 360 platform
User-friendly tools such as video interviews
Resume parsing capabilities
Valuable insights for hiring managers at the executive level
Practical recruitment strategies
With this, your recruiting process benefits from improved chatbots and Conversational AI performance, ultimately reducing time-to-hire.
9. Zoho Recruit
Zoho Recruit is an all-in-one cloud-based applicant tracking system that streamlines your hiring process with its powerful automation and AI features. With this tool at your disposal, you can easily source candidates, create efficient workflows, and sift through resumes to find the best fit for any job role. The inbuilt chatbot allows real-time communication with applicants, enhancing the candidate experience.
Notable aspects of Zoho Recruit include:
Candidate Matching: Automatically identifies suitable candidates and ranks them based on their skills and qualifications.
Resume Management: Efficiently organizes, parses, and searches through resumes to speed up the screening process.
Data-Driven Insights: Gathers advanced analytics to help you make smarter hiring decisions.
Social Media Integration: Posts job openings on Facebook to reach a wider audience.
Multi-Channel Communication: Engages with candidates through various channels like email, text, and chatbots.
By harnessing AI-driven capabilities, Zoho Recruit enables you to focus on high-value tasks such as conducting interviews and maintaining personal connections with candidates, while speeding up the hiring process for your recruitment agency or internal HR team.