In today's fast-paced world, maximizing efficiency and productivity is essential for businesses and professionals alike. Google Chrome extensions, small software modules that enhance the functionality and user experience of the Chrome web browser, offer a wide range of opportunities to harness the power of artificial intelligence (AI) for improved results. With a plethora of AI extensions available, automation and intelligent solutions have become more accessible than ever.
These AI-powered extensions focus on a variety of applications, including language models, automation, productivity enhancement, and collaboration tools. As you explore the numerous options available, you'll discover that AI has the potential to revolutionize the way you work by streamlining workflows, simplifying complex tasks, and offering valuable insights derived from natural language processing and machine learning techniques.
Key Takeaways
AI Chrome extensions can significantly enhance productivity and efficiency for businesses and professionals.
A variety of applications, such as language models and automation tools, makes AI extensions versatile and impactful.
Embracing AI-powered extensions opens up new possibilities for collaboration, personalization, and intelligent solutions.
1. Jasper
English
Jasper is widely regarded as a top-tier AI writing assistant, offering exceptional features and consistently delivering high-quality content. To utilize Jasper, simply provide seed words for it to analyze. The AI will then generate phrases, paragraphs, or entire documents that align with the subject matter and desired tone.
With an extensive collection of over 50 templates, Jasper's platform caters to various content needs—be it blog posts, emails, marketing copy, Facebook and Google ads, SEO meta titles and descriptions, press releases, and more.
Some of Jasper's standout features include: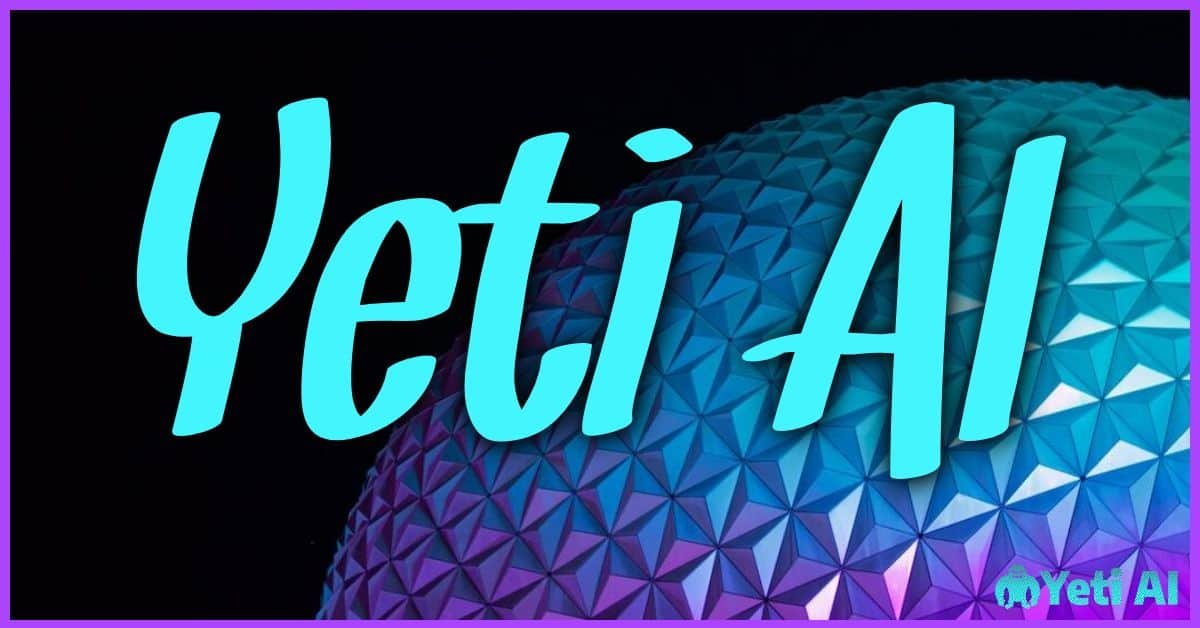 A vast selection of 11,000+ fonts and 2,500 writing style categories
Support for over 25 languages
User-friendly interface
Long-form writing assistance for compositions exceeding 1,000 words
The ability to pinpoint essential elements in text, such as pronouns, verbs, and names
To learn more about this powerful tool, check out our Jasper Review or visit Jasper.
2. Synthesia
Synthesia is a remarkable AI video generation platform that allows you to swiftly produce videos featuring AI avatars. Boasting compatibility with over 60 languages, the platform also offers an assortment of templates, a screen recorder, and a media library to enhance your experience.
Trusted by prominent organizations like Google, Nike, Reuters, and BBC, Synthesia offers over 70 diverse AI avatars for your video production needs. It even provides the flexibility to create exclusive AI avatars for your brand or to design your own.
The integrated AI voice generation system ensures consistent, professional voiceovers, which can be effortlessly adjusted with a simple click. Additionally, closed captions are included to make your content more accessible. By utilizing an avatar and voiceover, you can produce high-quality videos in mere minutes, thanks to the platform's 50+ pre-designed templates.
Some of Synthesia's key features include:
A collection of 70+ AI avatars
Support for 65+ languages
An extensive range of video templates
A complimentary media library
Using Synthesia, you can even upload your brand identity assets and obtain customized templates to showcase your unique style in your video creations.
3. Murf
Murf is a top-tier text to speech generator that has become the go-to choice for professionals like product developers, podcasters, educators, and business leaders. This impressive AI voice generator allows you to effortlessly convert text to speech, dictations, and even create voice-overs.
With an array of customization options, Murf ensures the most natural-sounding voices. You can choose from a wide variety of voices, dialects, and accents, all through its user-friendly interface.
Murf provides a comprehensive AI voice-over studio, complete with a built-in video editor, which lets you create videos with voiceovers. There are more than 100 AI voices in 15 languages, selectable by speaker, accents/voice styles, and purpose or tone.
One notable feature of Murf is its voice changer, enabling you to record voiceovers without using your own voice. You can fully customize voiceovers by adjusting pitch, speed, and volume, while also adding pauses, emphasis, or altering pronunciation.
Here are key features of Murf:
Over 100 AI voices across several languages
Emotionally expressive speaking styles
Support for both audio and text inputs
AI Voice-Over Studio for video editing
Customization options including tone, accents, and more
In summary, Murf stands out as an ideal choice for those looking for a reliable and customizable text to speech generator.
4. Fireflies.ai
Fireflies.ai is a top AI transcription software that functions as an AI voice assistant, aiding you in transcribing, taking notes, and executing tasks during your meetings. You can effortlessly record meetings on any web-conferencing platform and invite others participants to record and share discussions as well.
To transcribe live meetings or audio files, simply upload them and easily skim the transcripts while listening to the audio. Fireflies.ai excels in promoting collaboration by enabling you to add comments and highlight specific portions of calls for your team members. In a matter of minutes, you can review and analyze the essential details from an hour-long call. Moreover, the software allows you to search across items and key highlights.
Fireflies.ai provides various integrations, APIs, a Chrome extension, and an easy-to-use dashboard. The main features of Fireflies.ai include:
Auto joining calls with a meeting bot
Chrome extension for easy access
Transcribing uploaded audio files within the dashboard
Instantly recording meetings for transcription
Skimming transcripts while listening to audio
By using Fireflies.ai, you can confidently and efficiently handle your meetings with clear, accurate transcriptions that facilitate smooth collaboration among team members.
5. Speak AI
Speak AI is an excellent choice for an AI-powered transcription service, offering various methods to gather crucial audio or video data. With Speak AI, you can create custom embeddable audio and video recorders, record directly within the app, and effortlessly upload files stored on your device.
This tool enables you to generate dashboard reports and collect audio, video, and text data on a large scale, ensuring no valuable information from your calls, interviews, or recordings gets lost. Speak AI's engine automatically transcribes and highlights essential keywords, topics, and sentiment trends.
Speak AI also simplifies the sharing of insights and dismantles data silos by allowing you to establish comprehensive data repositories and craft custom shareable media repositories featuring transcripts, AI analyses, and visualizations in a single location.
The primary features of Speak AI consist of:
Named entity recognition: Identifies proper nouns and important entities in transcripts.
Deep search: Quickly finds specific information within your transcribed data.
APIs and integrations: Seamlessly connects with other tools and platforms.
Media management: Organizes and stores your audio or video files efficiently.
Dashboard reports and audio capture: Generates comprehensive summaries and recordings for analysis.
6. Otter.ai
Otter.ai stands out as a top AI transcription service available for desktop, Android, and iOS devices, enabling you to transcribe voice conversations efficiently. The service offers a range of plans, each packed with unique features catering to diverse needs.
You can make use of features like recording and automatic conversation transcription on your phone or computer, as well as speaker recognition and differentiation. Otter.ai allows you to edit and manage transcriptions directly within the app, and you can play back audio records at varying speeds. Additionally, you can integrate images and other content types into transcriptions and import audio and video files for transcription.
To make your experience seamless, the platform boasts an intuitive and user-friendly interface. It consists of essential tools such as a record button, import button, and a recent activity record. Plus, there's a handy tutorial to guide you through using the app effectively.
Key features of Otter.ai include:
Intuitive and user-friendly design
Availability on desktop and mobile devices
In-app transcription management
Adjustable audio playback speed
Automatic conversation transcription
7. Gizzmo
Gizzmo is a fantastic tool designed to help affiliates swiftly generate captivating content around Amazon products, making scaling content creation a breeze. This platform produces well-researched, engaging content tailored for publishers and bloggers, enriching the reader's experience and boosting site value.
Craft SEO-friendly headlines, titles, descriptions, and automatic internal links to enhance your Google rankings. As an affiliate, you'll appreciate the time-saving benefits this tool offers, with embedded affiliate links and automated affiliate tag integration. Boost your revenue with seamless commission generation.
Gizzmo uses a Chrome extension for selecting content types, while a WordPress plugin incorporates the generated content into your website. Create enthralling articles featuring eye-catching Amazon images in seconds.
Take advantage of a 30% discount on your first monthly subscription. Use the discount code: UNITEAI
For more details, read a Gizzmo Review or visit Gizzmo.
8. Scalenut
Scalenut is a comprehensive marketing tool designed to help you efficiently develop a keyword strategy for your niche and create a content management plan to dominate those terms. The software consists of four main components:
Research: Discover valuable insights and semantic keywords to gain a competitive edge and build an effective strategy.
Create: Utilize advanced Natural Language Processing (NLP) and Natural Language Understanding (NLU) to generate SEO content that ranks high. Benefit from real-time optimization based on SERP data for impactful content delivery.
Optimize: Receive immediate feedback on your content's SEO score, making improvements on the fly and eliminating the need for revisions.
Marketing Copy: Craft compelling copy that results in conversions using over 40 AI-powered copywriting templates. These include:
Product descriptions
Website copy
Copywriting Frameworks
Email copywriting
Take advantage of a 20% discount on the monthly subscription fee by using the code FOREVER20. To learn more about Scalenut, visit their website or read a review of the platform.
By utilizing Scalenut, you'll be well-equipped to create competitive, high-quality content that drives results for your niche.
9. INK
INK is a tool that combines the power of AI co-writing and an SEO assistant to help you craft compelling content. With its real-time analysis and patented AI system, the SEO Assistant ensures your content ranks high on search engines, driving organic traffic your way.
Additionally, the AI Co-Writing feature supports you in producing engaging copy by writing, rewriting, and simplifying sentences to maximize their impact. Here are some key features of the INK Editor:
Meta optimization
Image optimization via compression and resizing
Spelling and grammar corrections
AI-Writing, AI-Simplifying, and AI-Expanding capabilities
WordPress integration
By utilizing INK, you can elevate your content creation process and optimize your writing for search engine success.
10. HARPA
As a user of the popular HARPA AI Chrome extension, you enjoy a seamless experience thanks to the integration of Claude and ChatGPT into Google Search. This innovative tool has attracted over 150,000 users through its unique combination of AI-assisted search, price drop tracking, and other features.
Highlighting some of the features you can utilize:
AI-Driven Web Automation: HARPA AI elevates your interaction with the web by incorporating a cutting-edge approach to AI chat and web automation.
Unlimited Text Generation: You can effortlessly produce articles up to 30,000 words in length, allowing for the creation of long-form content and automatic SEO-optimized keyword integration.
Cost-Free Versatile Connectivity: Your connection to ChatGPT via web sessions or APIs comes at no expense. HARPA AI also supports other AI providers such as Claude AI and Bard, giving you the flexibility to select the tools that cater to your preferences and requirements.